From Abandoned Bridge to Vital Circuit Link
Authored By: The Circuit Trails | August 24, 2017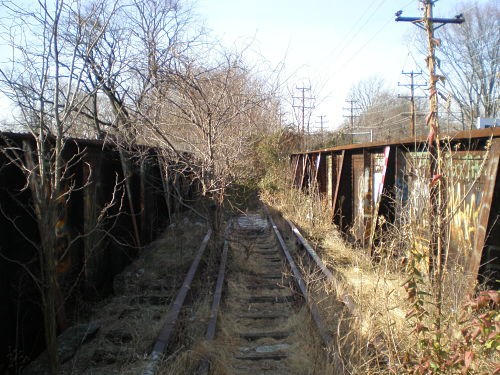 In case you missed it, good news recently came out of Pennsauken Township! For years, New Jersey Transit has owned an inactive rail bridge over Route 130, but thanks to Rails to Trails Conservancy's years of advocacy, this abandoned stretch is primed to become a vital link on the Circuit. When it's completed, it will be the one of the only bikeable, walkable travel options between Pennsauken, downtown Camden and Philadelphia.
Read the full Courier-Post commentary below, which was written by Pennsauken Mayor Betsy McBride and Rails-to-Trails Trail Planner Liz Sewell.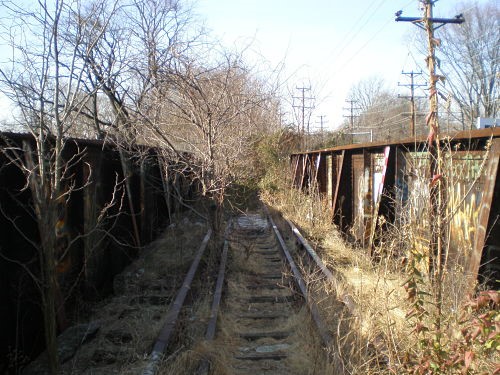 We love New Jersey for so many reasons, not the least of which is how fortunate we are to have great outdoor spaces. In fact, some of the best amenities in our region are the miles of multi-use trails — the Circuit Trails — that connect those outdoor spaces with our neighborhoods and communities.
The Circuit spans nine counties in New Jersey and Pennsylvania. When complete, the network will include 750 miles of interconnected trails. As of today, more than 320 miles are completed, one quarter of them in New Jersey. The Circuit provides our region a place for healthy transportation and recreation, connects our people to green spaces and area waterways, and makes our communities more welcoming places to live and work.
Our region is also home to abandoned rail corridors. These corridors are significant to the Circuit vision — when converted to trails, they make up more than 75 percent of current and planned trails in the network. A vital link on the Circuit that remains undone is NJ Transit's inactive rail bridge over Route 130 in Pennsauken. Rails-to-Trails Conservancy has developed a plan aimed at completing a trail segment across the bridge to connect Merchantville to Pennsauken, Camden and the Ben Franklin Bridge into Philadelphia, creating access to the active recreational opportunities people in the region desire. In fact, this section of abandoned rail, once converted to a trail, will be one of the only walkable, bikeable travel options between Pennsauken, downtown Camden and Philadelphia. In its present state, the overgrown rail bed is an illegal dumping ground and was the site of an attempted abduction of a 14-year-old in 2014. A cleared trail will not only offer active recreation, but will be safer for all residents, young and old.
It's very exciting that after many years of advocacy and partnership, this trail project is primed to become reality. The rail-to-trail conversion has the support of the Camden County Board of Freeholders, Pennsauken and Merchantville elected officials, regional community organizations and, most importantly, the community. Partnering with UrbanPromise, the Delaware Gardens Neighborhood Initiative, and volunteers from Dow Chemical in Pennsauken, we have hosted community cleanups on the corridor, inviting residents to envision the path as a formal trail — one they can claim as their own.
Even more good news is that more than enough public funding — specifically designated for trail development — is now available in New Jersey. This funding would cover the expense of the Route 130 bridge enhancements. The county freeholders have committed to the first step in the process, which is an engineering inspection of the Route 130 bridge to assess the structural integrity of the overpass. Once complete, it will be clear what actions are necessary to make the bridge safe for bicycle and pedestrian use.
Beautifying the land on and around abandoned corridors has historically been shown to increase property values, benefit the health of a community and contribute positively to a community's identity, safety and revitalization.
We are proud of the work that's been done to bring together partners from Camden County in support of this trail. It's our hope that this momentum puts us on the right path forward — closer to a trail that connects Burlington and Camden, right through Pennsauken.
Betsy McBride is the mayor of Pennsauken and has worked since 2014 on efforts to build the Burlington-Camden Connector. Liz Sewell is a trail planner in Rails-to-Trails Conservancy's Philadelphia-Camden office and is working with the Circuit Trails Coalition and local officials to move the project forward.