Bartram's Mile: Opening New Opportunities in Southwest Philadelphia
Authored By: The Circuit Trails | April 21, 2017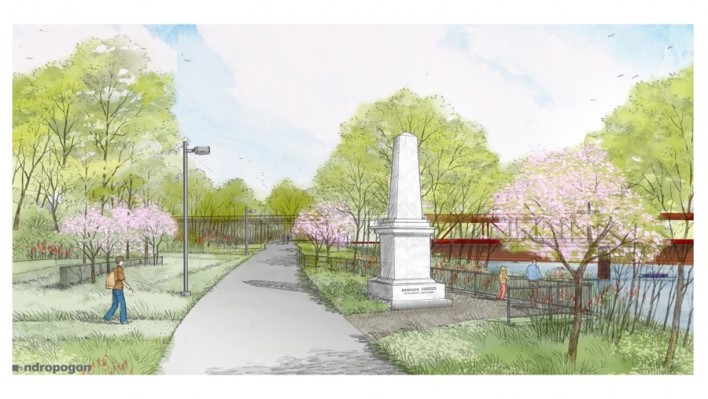 Tomorrow, Mayor Kenney, Kathryn Ott Lovell, Commissioner of Parks and Recreation for the City of Philadelphia, and Janet Haas, Chair of the William Penn Foundation, among others, will gather with the community at Bartram's Garden to open the newest segment of the Circuit Trails—Bartram's Mile.
The 1.1-mile stretch extends the Schuylkill River Trail from Grays Ferry Avenue to 56th street, passing through Bartram's Garden, the nation's oldest surviving botanical garden. This highly-anticipated trail significantly expands the trails around the Garden and moves us one step closer to connecting Southwest Philadelphia to Center City via the Circuit Trails.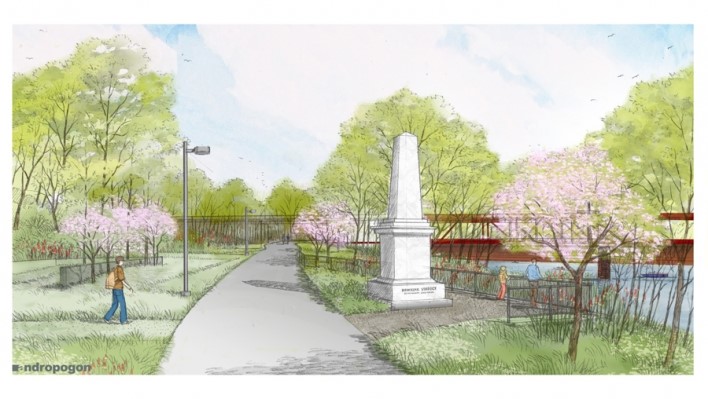 Bartram's Mile is more than just another extension on the Circuit Trails—it's also the first project completed as part of the Reimagining the Civic Commons initiative, a partnership between the William Penn Foundation, the John S. and James L. Knight Foundation, and Fairmount Park Conservancy to foster community and economic development by revitalizing and connecting parks, libraries, community centers and other public spaces. Lovett Library and Park, Centennial Commons (which broke ground yesterday), the Discovery Center and the Reading Viaduct join Bartram's Mile to round out the five-project initiative.
Using Philadelphia as a model for a national initiative, Reimagining the Civic Commons explores whether reinventing and connecting public places as a "network of civic assets" will help cities attract and keep talented workers, advance economic opportunity, encourage residents to become more engaged in shaping their communities, and begin to level the playing field between more affluent communities and those in need. When the ribbon is cut at Bartram's Mile, we will not only celebrate another link in the region's expansive trail network, but also the community connections created, the new links to the river, and the many opportunities ahead as Philadelphia continues to move toward being a city where top quality amenities are available to all residents.
The ribbon cutting also coincides with Bartram's Garden's Spring Open House and Plant Sale. There will be a large selection of shrubs, perennials and other plants for sale, free public boating, guided bike rides and more! Don't miss this very special earth day celebration!