Catch Peak Fall Foliage #OnTheCircuit in October
Authored By: The Circuit Trails | October 8, 2021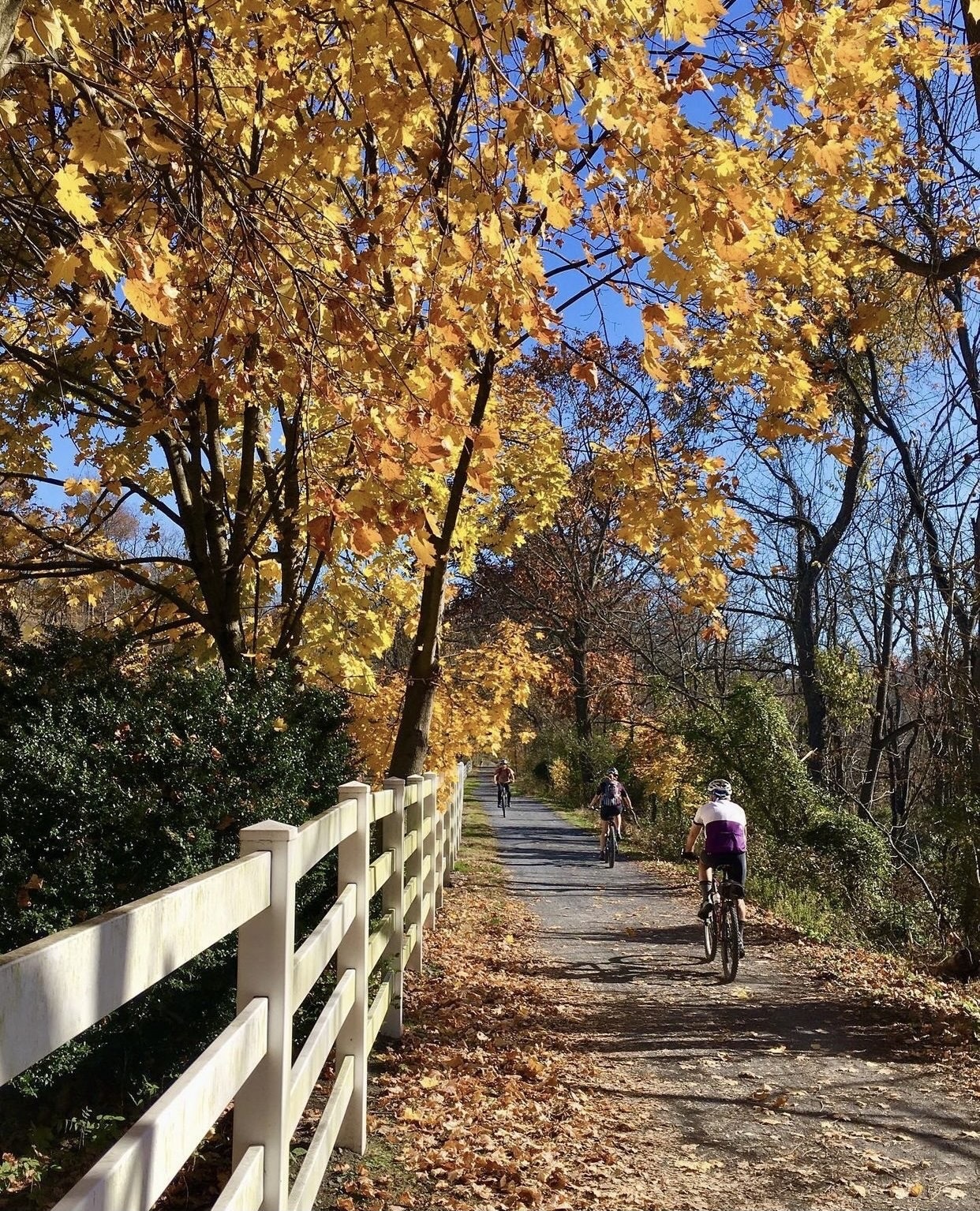 Photo by Joseph Kaczmarek
When the seasons change, so do the trails. Those filled with dense tree canopies providing much-needed shade in the summer months transform into vibrant colored oases as the leaves begin to change. Admiring the fall foliage is a hallmark of the autumn season, and we know some of the best spots to do just that #OnTheCircuit.
According to the 2021 Fall Foliage Prediction Map, peak fall foliage in Pennsylvania and New Jersey starts Oct. 11 and ends around Oct. 25. As primetime leaf peeping is nearing arrival in the region, now is a great time to plan your next trail adventure. And with more than 350 miles of completed trails #OnTheCircuit, there are endless opportunities to take in the season's beauty from an array of views.
To help you decide which trails to visit, we've gathered a few favorite fall destinations from trail travelers to give you a sneak peek into what you can see while you walk, bike or hike in the region.  Before you head out on your autumnal adventures, we recommend researching your trail of choice beforehand—it's a great way to check operating status, permitted uses, and learn more about the trail's history and any tips from the trail managers. You can use the links below to explore more!
Perkiomen Trail, Montgomery County, PA
The Perkiomen Trail, also referred to as "Perky" by locals residents, is a 20-mile route that begins at Route 29 in the Borough of Green Lane and ends at the junction of the Schuylkill River Trail in Oaks. Following much of the Perkiomen Creek, the trail passes through wooded areas, town centers, suburban neighborhoods and parks, making it favorite among bikers, horseback riders and walkers!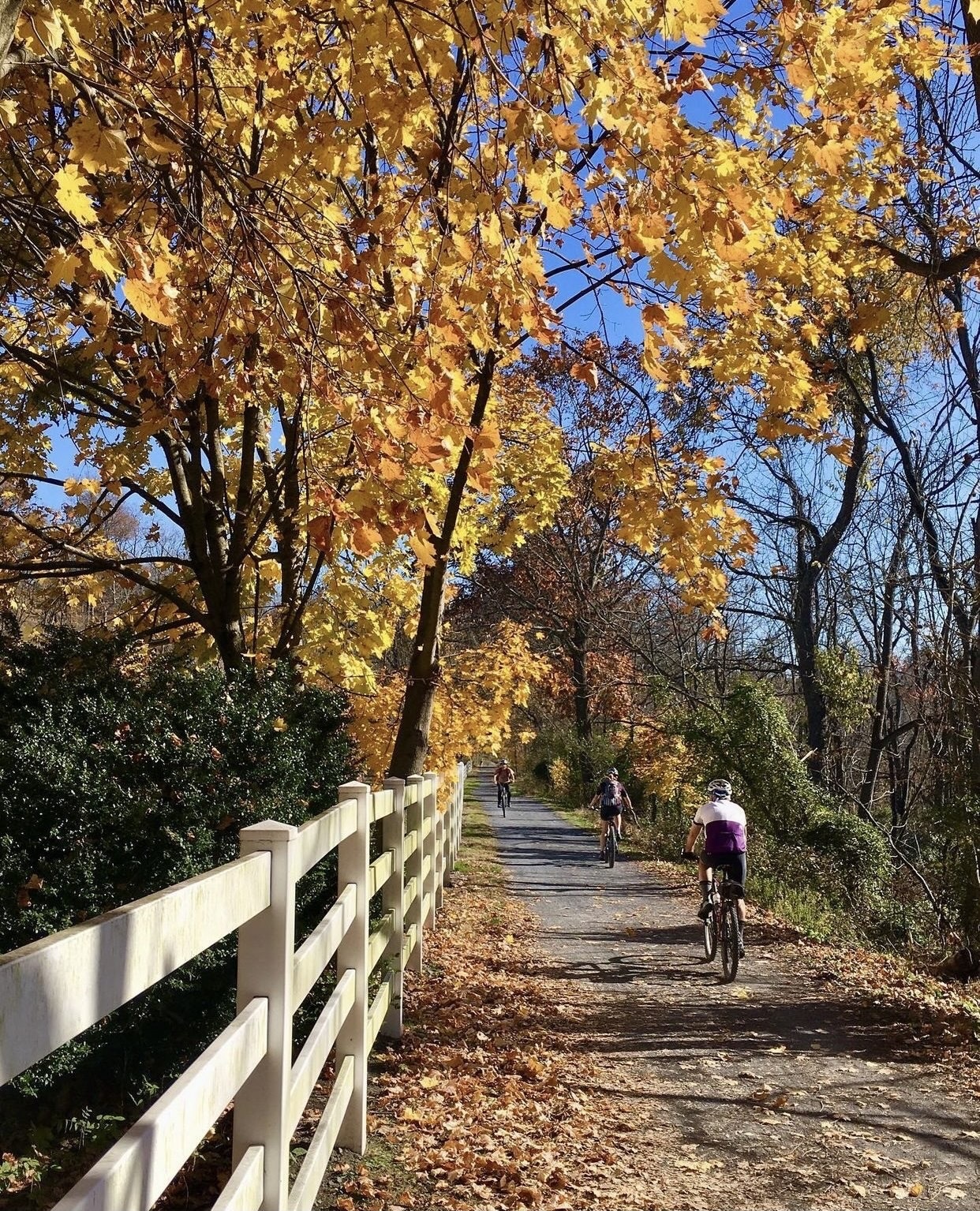 Photo by Bertil M (@bajen3 on Instagram)
Pennypack Trail, Philadelphia & Montgomery counties, PA
This beautiful 14-mile northeast Philadelphia trail built on the former Fox Chase–Newton Branch Line rail corridor is ripe for fall exploration. Highlights of the route include Philadelphia's Pennypack Park, Lorimer Park, Betrayers Swamp and an Audubon designated Important Bird Area.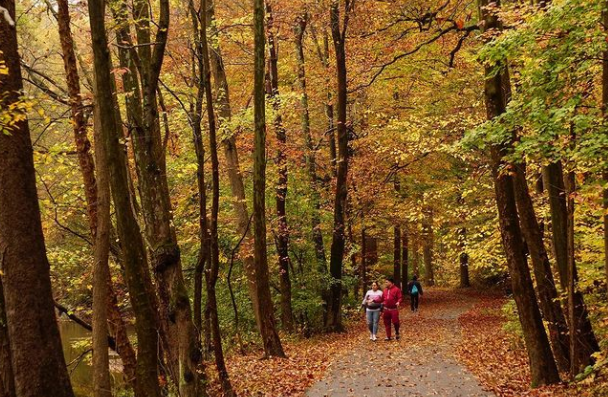 Photo by Joseph Kaczmarek (@joseph_kaczmarek on Instagram)
Radnor Trail, Delaware County, PA
This 2.4-mile trail, also known as the P&W Trail, travels through wooded areas from Encke Park at Radnor-Chester Road to Sugartown Road and Route 30, providing a tranquil respite from its urban surroundings.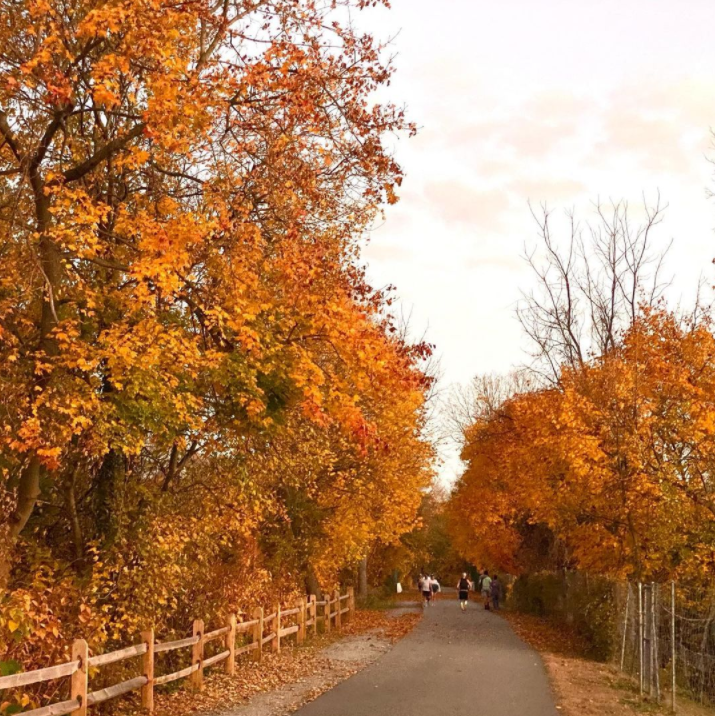 Photo by Jennifer Doran (@doranfam on Instagram)
D&L Trail: Delaware Canal Towpath, Bucks County, PA
The 165-mile D&L Trail is the longest publicly owned trail in Pennslyvania, and the spine of the Delaware & Lehigh National Heritage Corridor. Bikers, walkers, runners and cross-country skiers are all welcome.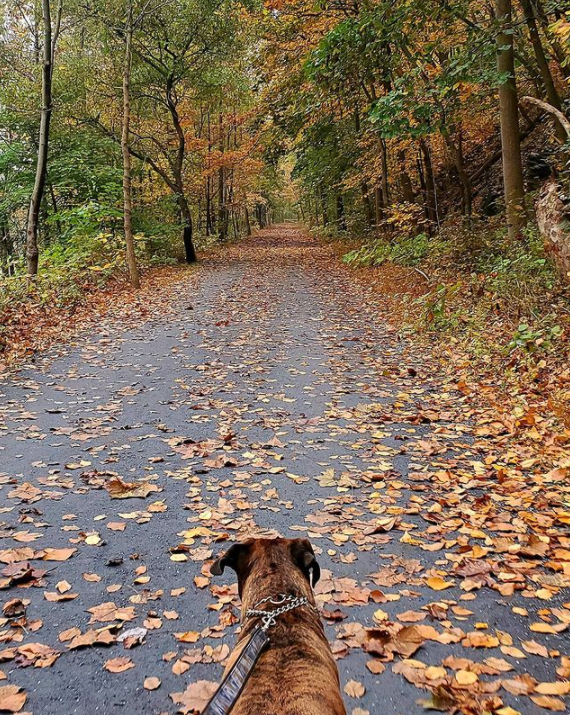 Photo by @stackhaus_ on Instagram
Lawrence Hopewell Trail, Mercer County, NJ
The Lawrence Hopewell trail has 18 miles of its soon-to-be 22-mile loop complete. This tranquil route travels along both public and private lands, offering scenic seasonal adventures for walkers, joggers, cyclists, cross-country skiers, and in-line skaters.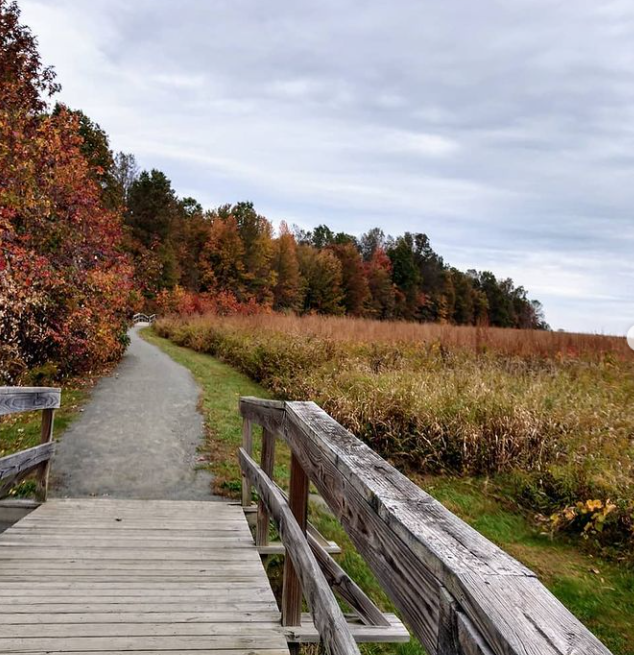 Photo by David DePaola & Company (@davedepaola on Instagram)
Elephant Swamp Trail, Gloucester County, NJ
The Elephant Swamp Trail passes among streams, wetlands and farm fields from the Elk Township Recreation Complex in Aura to the baseball fields in Elmer. Trail-goers will pass through rural portions of Gloucester and Salem counties, amid tracts of forest and wetlands.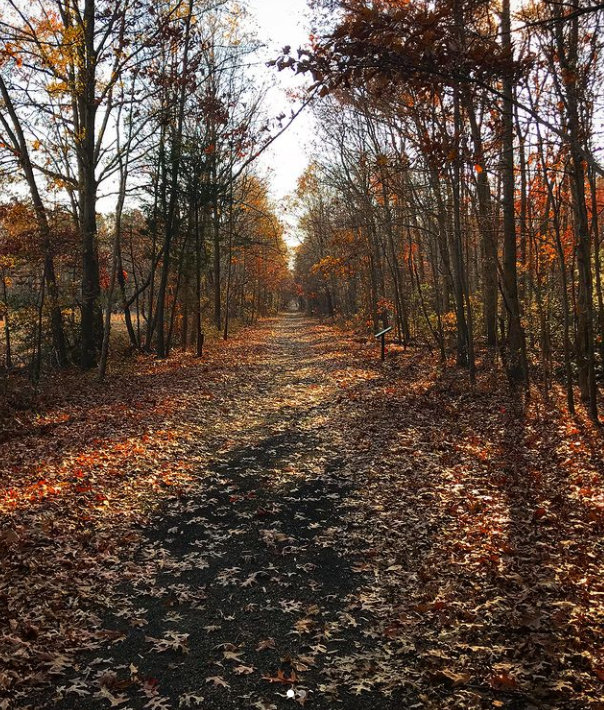 Photo by Maria (@photomusings_mk on Instagram)
Want to find a trail closer to home? Use our Trail Finder to locate trails in your county. While you're getting into the fall feeling, don't forget to snap a few pictures along the way. Share your trail moments  with us on Facebook, Twitter< /a> and Instagram using the hashtag #OnTheCircuit.