Circuit Spotlight: Iron Mandee
Authored By: The Circuit Trails | October 18, 2019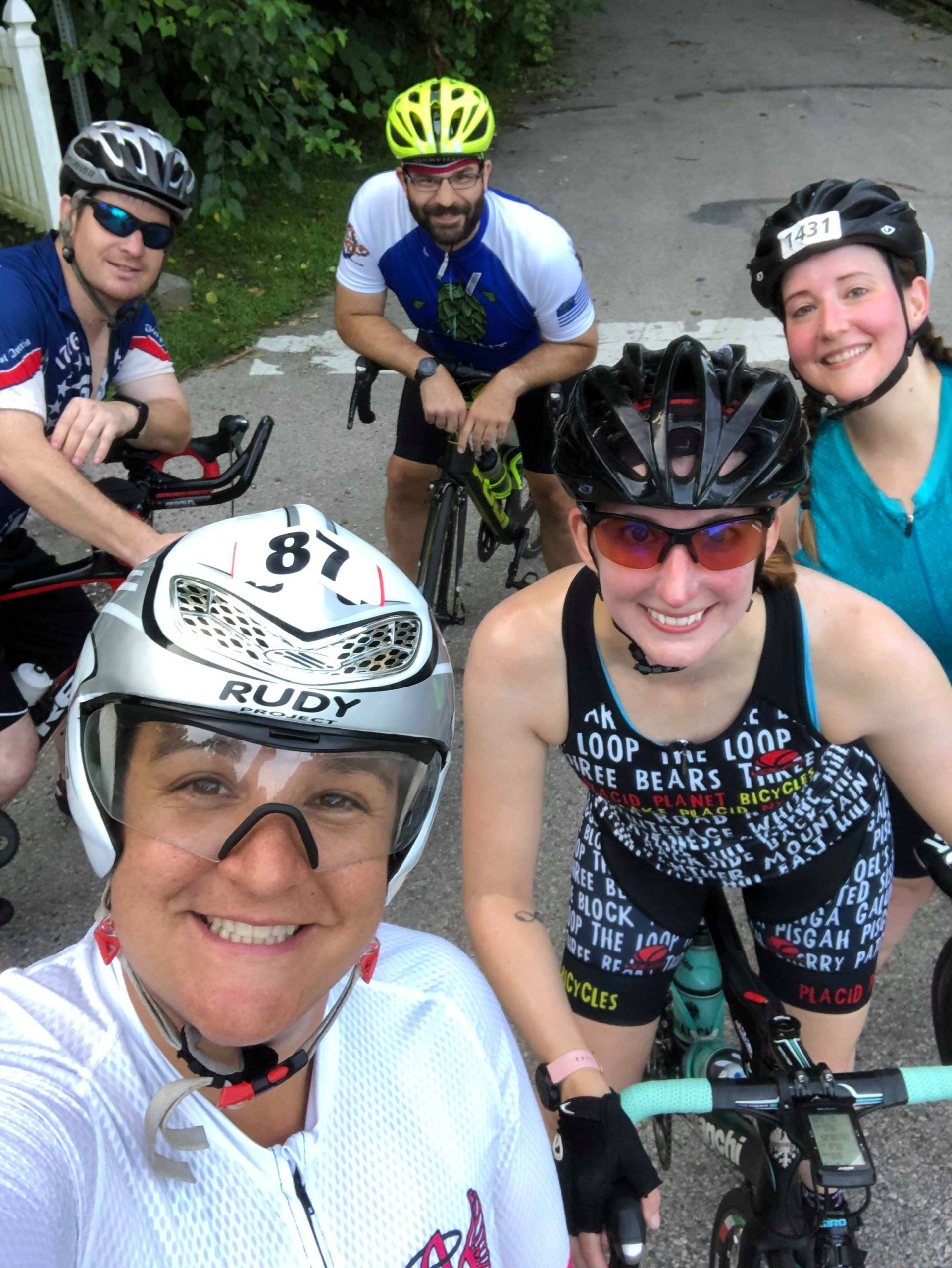 It's no secret that people across the Circuit Trails region use the trails #onthecircuit for their workouts. With miles of interconnected trails to run, bike or just walk, the Circuit has become a great tools for all athletes of all levels.
Most recently, we learn about a local Montgomery County resident, Amanda, who traveled #onthecircuit all summer long to train for her very first IRONMAN.
We caught up with Amanda to learn more about her experience in using the trails #onthecircuit to prepare for IRONMAN Maryland. Check out her story!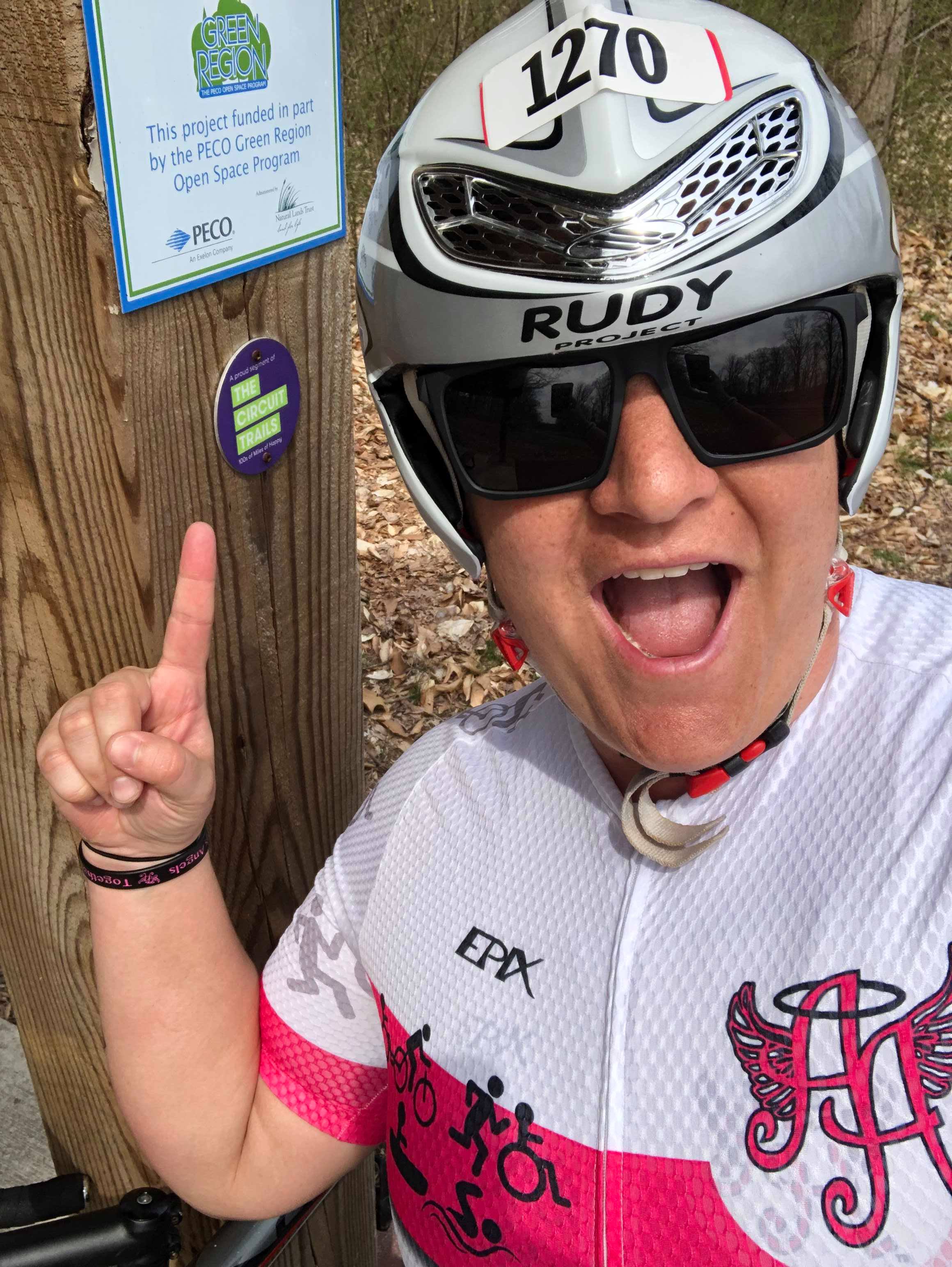 What inspired you to do an IRONMAN?
It was just about 10 years ago when I signed up for my first half marathon – a motivator to keep me active after graduating college where I was a collegiate soccer player. I was a goalkeeper so running wasn't quite my #1 choice of activity. Since then I've run six marathons, 15+ half marathons and started triathlons four years ago. After completing several 70.3 triathlons, I was ready to tackle the 140.6 distance.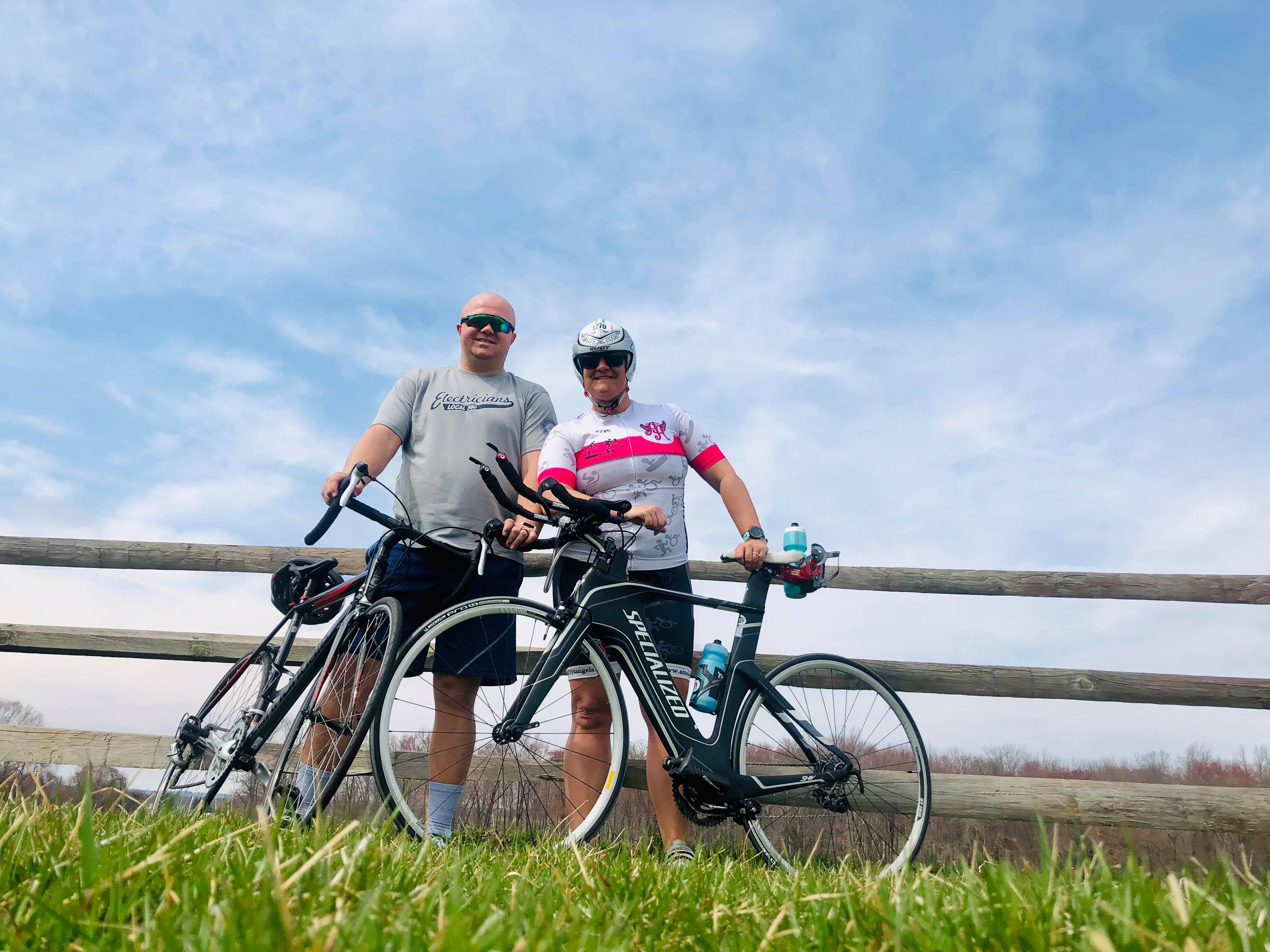 Amanda Piccirrilli-Hall and her husband Taylor on the 202 Parkway Trail in Doylestown, PA #onthecircuit
Prior to beginning your IRONMAN training journey, were you familiar with the Circuit Trails Network?
Prior to training for my IRONMAN, I've been using the Circuit Trails Network for many years – whether it was loops at Peace Valley or hitting the trails in Skippack, I've always appreciated safe, carless trails to keep me safe while running. For many of my marathon long training runs, I would park at Norristown on the SRT, run downtown and take the train back to my car for a nice cool down.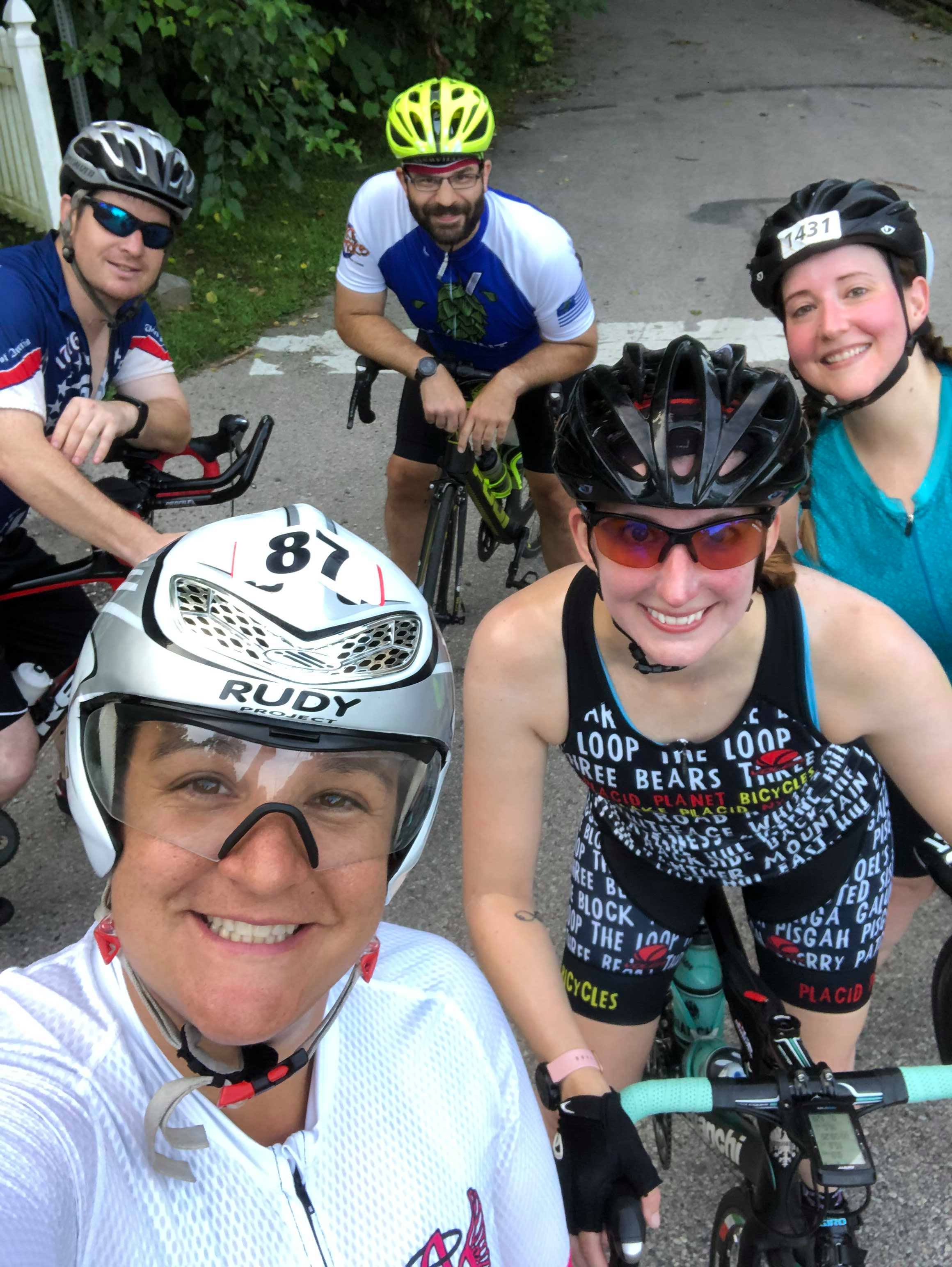 Taking a quick break during a long training ride on the Manayunk Canal Towpath!
How often did you utilize the trails to train, and which trails #onthecircuit did choose to ride or run?
During my IRONMAN Maryland training, I lived on the Circuit every weekend. I was often using the Schuylkill River Trail – parking in Phoenixville and riding my bike to The Boardwalk downtown and back. With several six hour training rides, I needed to get as many miles as possible in that time frame.
Did you discover any new sights or places along the trails while you were training?
Yes! Now that training is over, I want to go and explore the Schuylkill Center for Environmental Education. Every time I would ride by their it looks so interesting and fun. Also while exploring during runs, I've feel in love with the Mont Clare Canal Towpath, part of the Schuylkill River Trail in Oaks/Phoenixville. The canopy of the trees and the water kept me very cool on some blazing, hot summer training runs.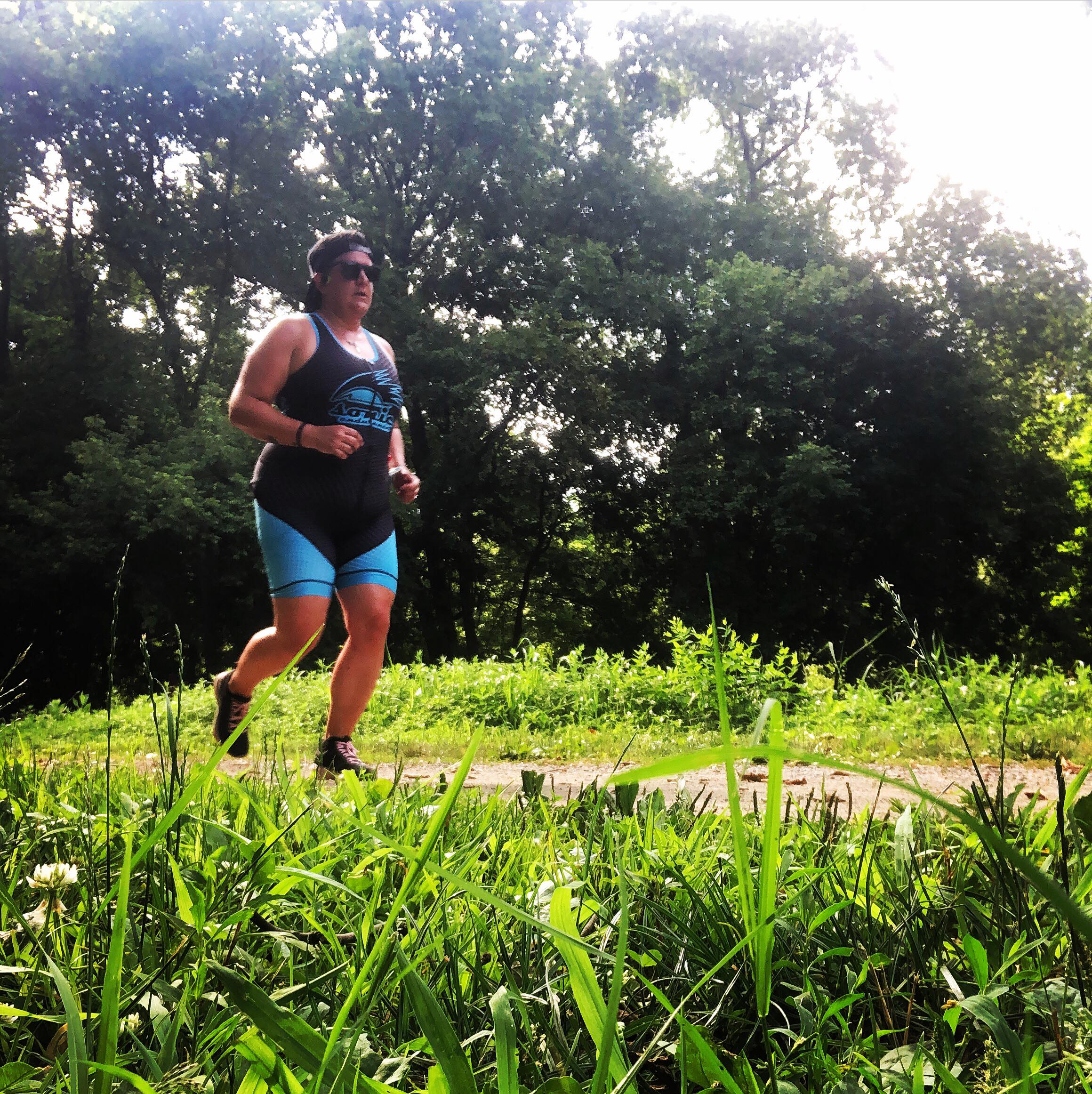 Congratulations of completing your IronMan, it is a major accomplishment! Now on the other side of the race, would you recommend training #onthecircuit to other athletes?
Absolutely – the amount of miles you can accumulate on the trails is HUGE. There are a variety of options whether you prefer paved trail or you like to explore on gravel. There is something for all levels and abilities. I also really like the safety I feel when on the Circuit. They people using it are always friendly and there are always people around to make me feel comfortable.
Are you inspired to train for your first or next big race #onthecircuit? Get started by taking a look at our map to decide which trail is right for you! And if you aren't already, be sure to follow us on Facebook, Twitter and Instagram to stay up to date on the latest and greatest happenings #onthecircuit!