Circuit Spotlight Marathon Edition: Sierra, CRPHS Student
Authored By: The Circuit Trails | November 18, 2016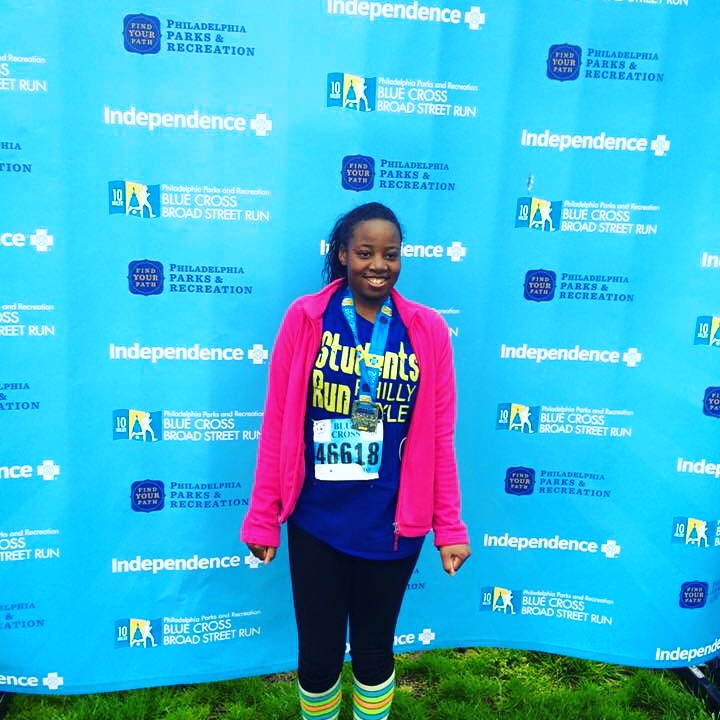 With Philadelphia Marathon weekend looming, we caught up with Sierra Merrick Deloach, a senior at Cristo Rey Philadelphia High School who is preparing to run in the half marathon. Sierra is a member of Students Run Philly Style—an organization that pairs running mentors with teams of students in order to inspire them to push themselves both physically and mentally, with the ultimate goal of completing a full or half marathon. We asked Sierra about her experience with Students Run, her advice to other students who are interested in the program, and how she used the Circuit Trails to train for the big race.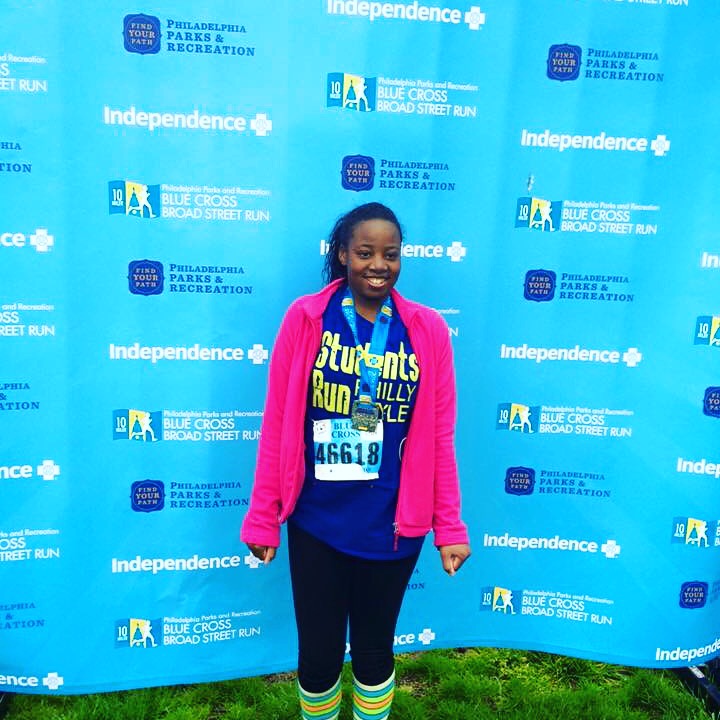 Why did you choose to get involved with Students Run at Cristo Rey?
I ran track and field, but really wanted to try something different and new. The "team" aspect of the program seemed different than what I experienced as a part of other team sports, and that's what really drew me to the program. When I first joined, I was the youngest person on the team, and now, over three years later, I'm leading the freshmen. It seems like just yesterday that I was in their place, but really I've come a long way since then. When I started, I was training to participate in the Broad Street Run, and here I am about to run my second half marathon.
What did you gain from participating in the Students Run program? What did you learn about yourself?
I've definitely become physically stronger and healthier, and am much more aware of the food I'm putting in my body. Aside from the physical benefits, it's helped me manage my free time. I spend several hours training per week, so each night when I finally settle down to do my homework, I'm able to concentrate much easier which has made me stronger academically. It's helped me realize and reduce the distractions around me when I'm doing my work.
Participating in Students Run has also made me realize how strong my support system is. My mom has taken me to every single race and my coaches always push me to power through the pain no matter what. It's really the first time I've actually felt part of a team, because on the cross country and track and field teams, the coaches were typically parents, and they left the minute their kids graduated. I never got a full understanding of what a team was until I joined Students Run, which paired us with several coaches who are fully dedicated to our success.
How do you feel about completing such a major accomplishment?
I previously ran the Broad Street Run and the Gore-Tex Philadelphia Half Marathon with Students Run, and this is my last race with them. It's going to be difficult to cross the finish line and officially complete the program. One of my coaches who always runs with us is unable to run this time around, so I really want to dedicate my final run to her and make sure that she knows how important her coaching was to my success.
Running has been such a huge part of my life for the past two years. I'm in the process of trying to get recruited to run in college, so sticking through the program is already helping shape my college career.
What advice would you give to other students who might be interested in Students Run?
I'll never forget my first practice—it was an incredibly painful three-mile run. I had never run that far before. It's a slow buildup and you really have to take it slowly and recognize that it's a long process. I ran the Broad Street Run after two months of training, and then I trained for the half marathon for four months before actually participating in it. It's difficult to start, but you have to respect that it takes time before you're able to see and feel the results.
Where on the Circuit Trails did you train for the half marathon? Which trail is your favorite?
We spent a lot of time training on the Schuylkill River Trail. Our routes changed every week—we had short runs during the week and longer ones on the weekends. Lately we've been running a lot through the city, which I like because all the stoplights give me a chance to breathe! I also enjoy running through the more scenic areas too. My favorite trail is definitely the Schuylkill River Trail at Kelly Drive.