#CircuitExplorer Spotlight: Cheryl M.
Authored By: The Circuit Trails | September 27, 2019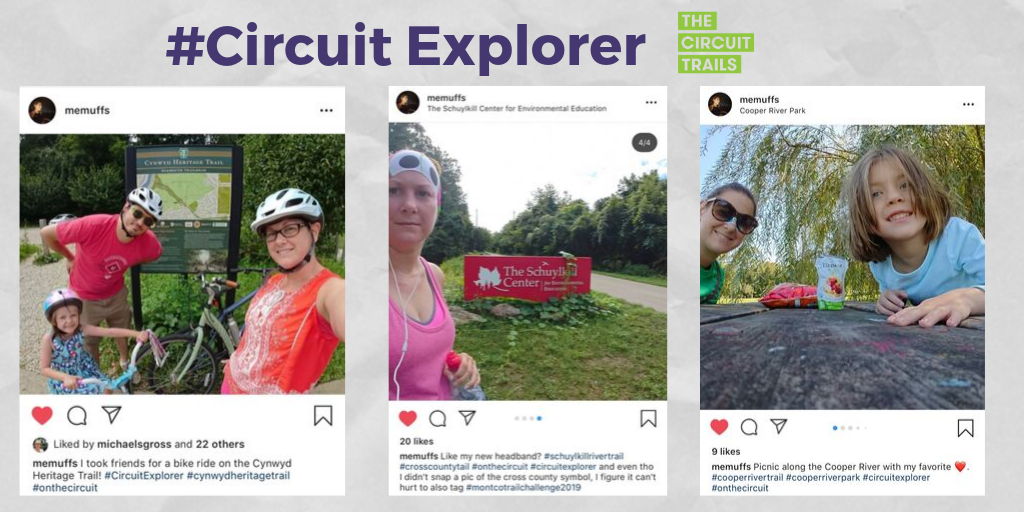 In this installment of our Circuit Trails Spotlight series, we'd like to introduce you to Cheryl, our 2019 Circuit Trails Scavenger Hunt Grand Prize winner! Over the course of the summer, Cheryl travelled #onthecircuit to complete EVERY task on the Scavenger Hunt Checklist. Along the way, she discovered new trails, beautiful artwork and cool destinations connected by trails that can take her to in the Greater Philadelphia and South Jersey areas. We caught up with Cheryl to see how she enjoyed her summer #onthecircuit!
How did you learn about the Circuit Trails Scavenger Hunt?
I got into the Scavenger Hunt by being at the right place at the right time. I was taking a short break from running after racing in the Broad Street Run, and I was trying to psych myself up for my upcoming marathon – my first full marathon, the Philadelphia Marathon. I love the Schuylkill River Trail, but I thought, if I'm going to be running 100+ miles a month I need to find some new trails! To get started, I looked up the Circuit Trails and saw the ad for Scavenger Hunt that was about to start.
So what was it about the Scavenger Hunt that interested you in getting involved?
I thought that it was such a fun initiative to explore new trails. Scratching off items from the checklist helped make the mundane task of putting one foot in front of the other a enjoyable experience. I started paying more attention to my surroundings: blooming flowers, the river, artwork, deer, butterflies…spotted lantern flies…you name it.
Congratulations on completing the entire Scavenger Hunt Checklist! Which task on the list proved the most challenging for you?
The hardest thing to check off the list was getting across the Delaware River, and being on the Circuit in New Jersey. I live in Bala Cynwyd, so between me and Jersey is a whole lot of traffic! However, to satisfy that task, I went on a picnic with my daughter on the Cooper River Trail, and we ended up having a blast on a really nice playground!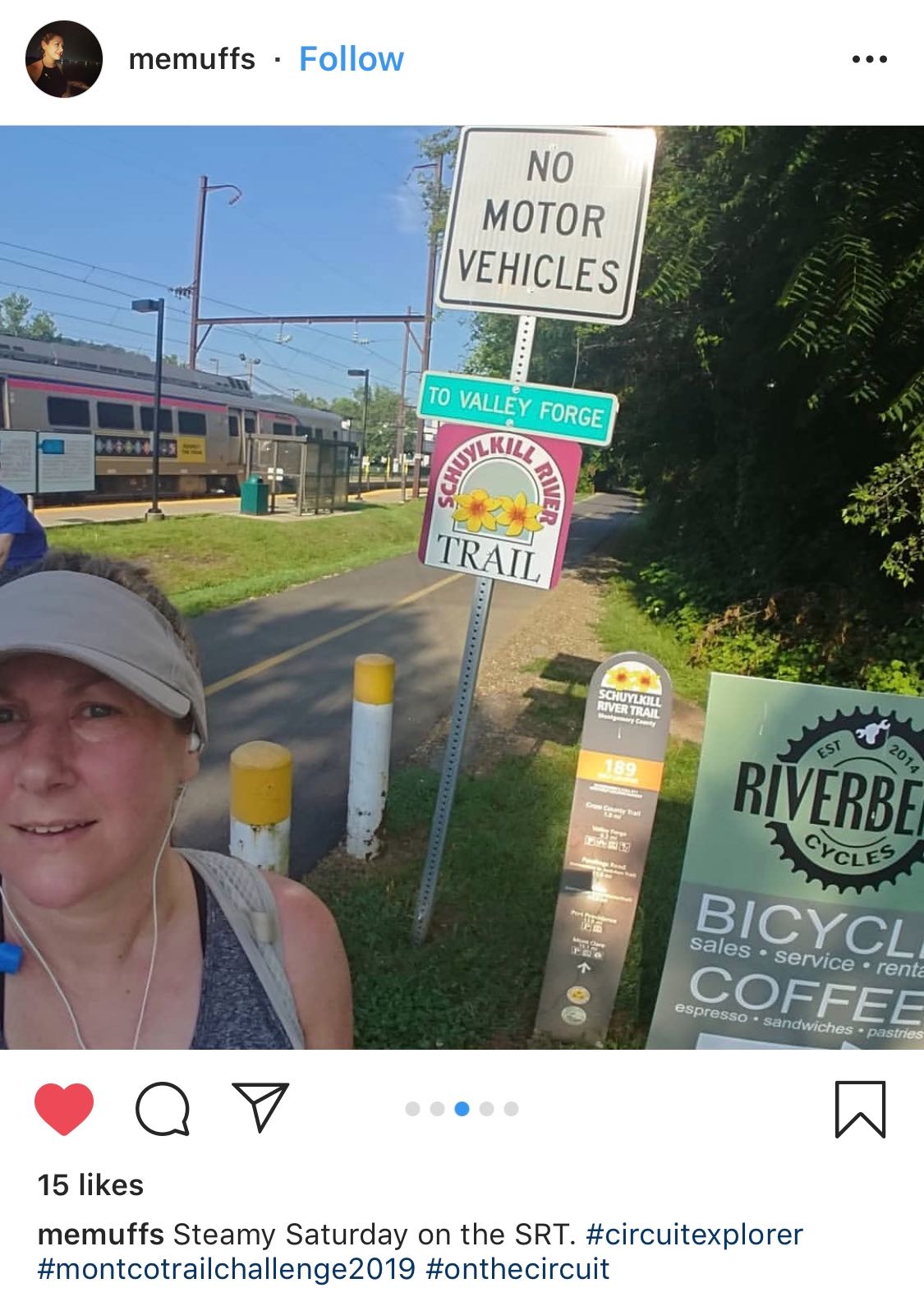 After travelling trails #onthecircuit in the different counties and even different states, which trail would you say was your favorite to explore?
My favorite trail so far continues to be the Schuylkill River Trail. Before the Scavenger Hunt, I had only gone from Manayunk to the end in Philly but now I have traveled the other way and I love how it changes every few miles with different terrain, plants, waterfalls, streams, rock walls, etc. I also love that there's a constant stream of people on it. I always wonder where everyone is coming from and how far are they going.
As the winner of the Scavenger Hunt grand prize pack, Cheryl has won a brand new bicycle help her keep riding and adventuring #onthecircuit!
Thanks again to all of you who became #CircuitExplorers this summer! We hope you had a great time exploring #onthecircuit. Want to keep the adventures going into the fall? Find new trails to discover here. Don't forget to let us know what you're up to by tagging us with #onthecircuit in your posts on Facebook, Twitter and Instagram. Happy trailing!