Construction Update: Schuylkill River Trail Edition
Authored By: The Circuit Trails | October 31, 2017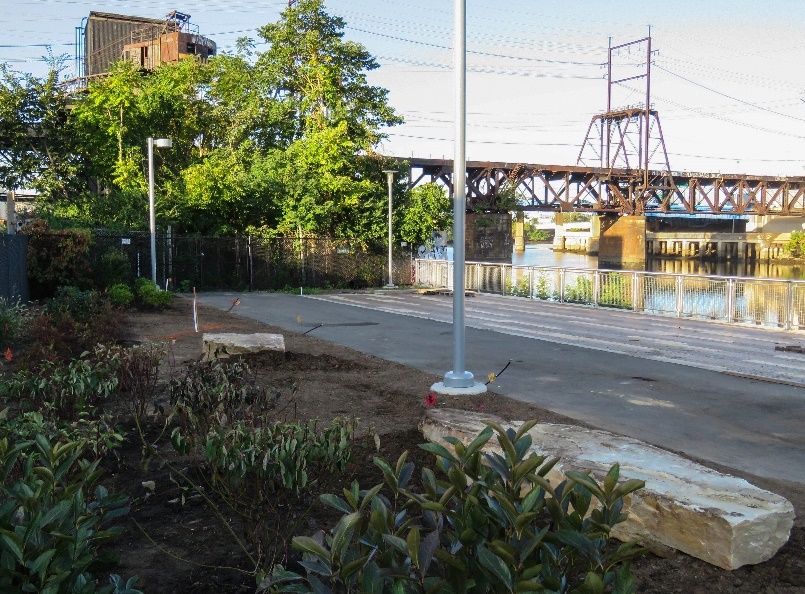 UPDATE: 11/1/2017 — Today, Philadelphia Parks & Recreation announced that Conrail officially donated the existing bridge structure to the City of Philadelphia for its use in extending the Schuylkill River Trail.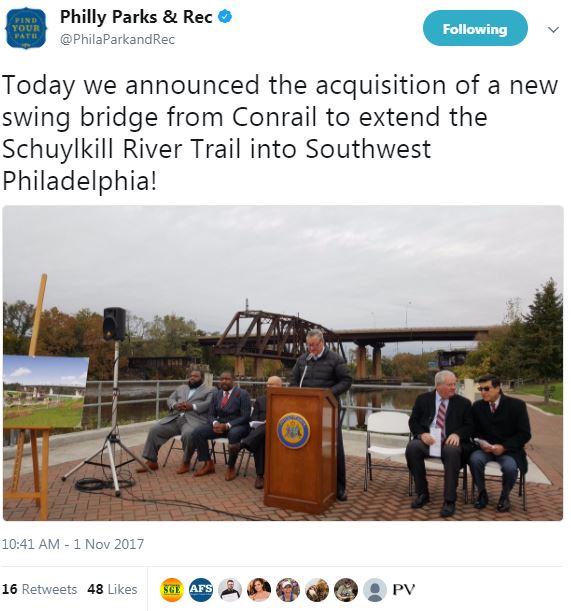 k_text":null}]]
Development never stops on the Circuit Trails! As a Coalition, we are dedicated to adding new miles across our nine-county region in New Jersey and Pennsylvania each year and have our sights set on reaching 500 miles by 2025. Here's a look at two segments along the Schuylkill River Trail that are helping us get there – and one could be open before the New Year!
South to Christian Trail and Greenway
At last! The Schuylkill River Trail will soon get an extension on its southern tip, immediately south of the popular Schuylkill Banks Boardwalk. Currently, crews are in the process of making asphalt adjustments, landscaping the area surrounding the trail, working on the irrigation systems, and installing benches, bike racks and trash cans along the 1,400-foot trail. This beautiful, much-anticipated addition is slated to open by mid-December, so stay tuned for more updates from us in the near future!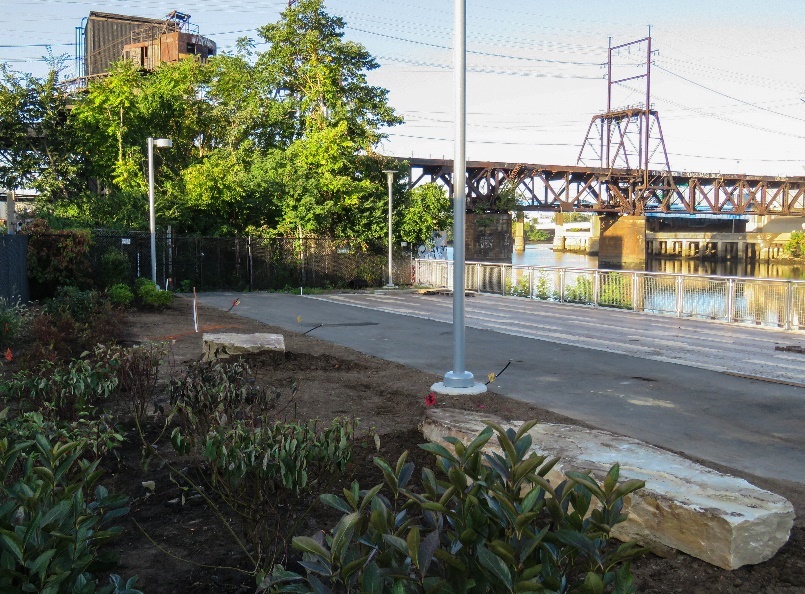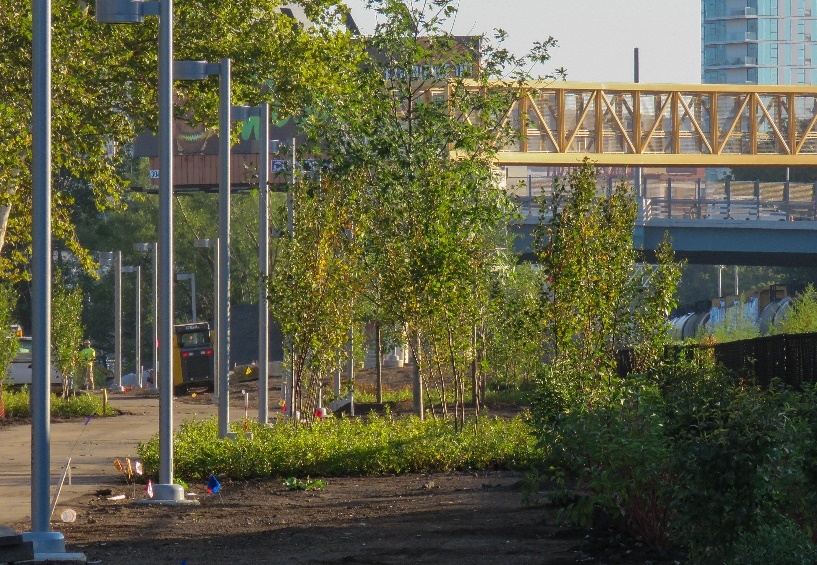 The current progress of the South to Christian segment on the SRT. (PC: Schuylkill Banks)
Schuylkill Crossing at Grays Ferry
Although this project was initially delayed due to an extended review by the Coast Guard, leaders from the Schuylkill Banks hope to officially start work in March 2018 with a completion date of December 2019. The current, 115-year-old bridge will be replaced by a smaller, easier-to-maintain swing bridge that will include enhanced lighting and an overlook area for trail users to view both the river and the beautiful structure of the bridge. This segment will allow trail users to freely cross over the Schuylkill River to explore Bartram's Mile, Bartram's Garden and beyond!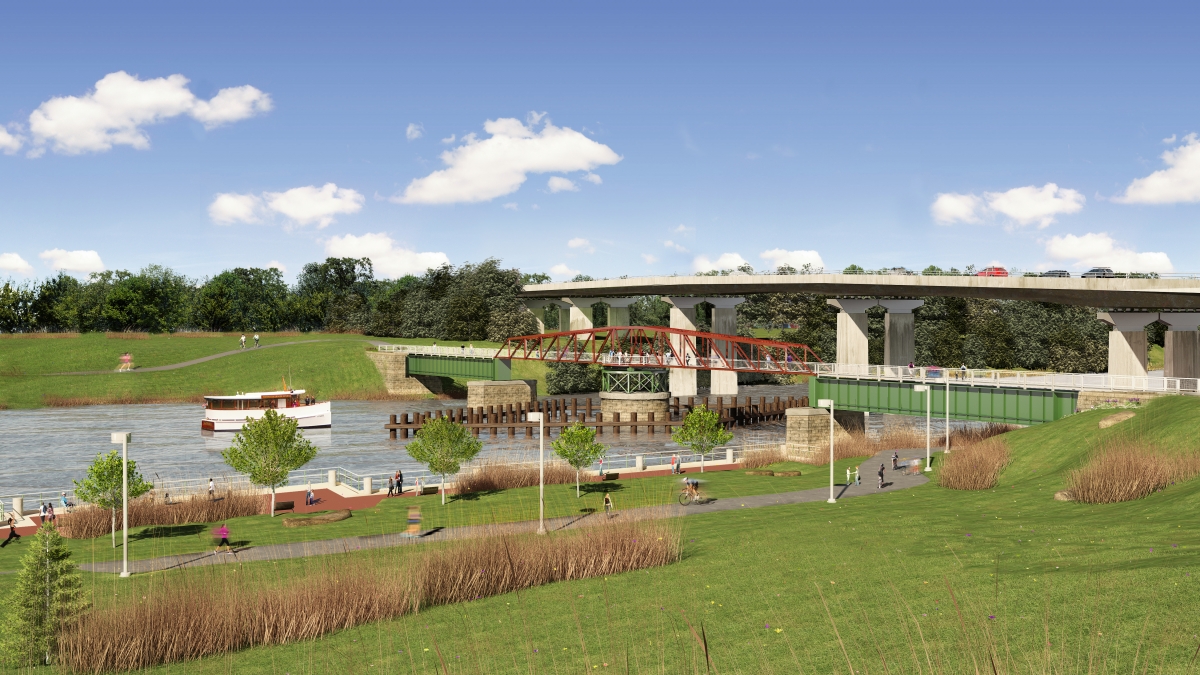 A mock-up of what the new swing bridge will look like. (PC: Schuylkill Banks)
Both of these trails will be vital additions to the Schuylkill River Trail – one of the largest "spines" in the Circuit Trails network – that will greatly improve connectivity and make it even easier for trail goers to travel from one segment to another with ease. We will continue to provide updates both on our blog and on our social pages as these projects progress. Happy trailing!