Escape the Indoors During Great Outdoors Month
Authored By: The Circuit Trails | June 7, 2019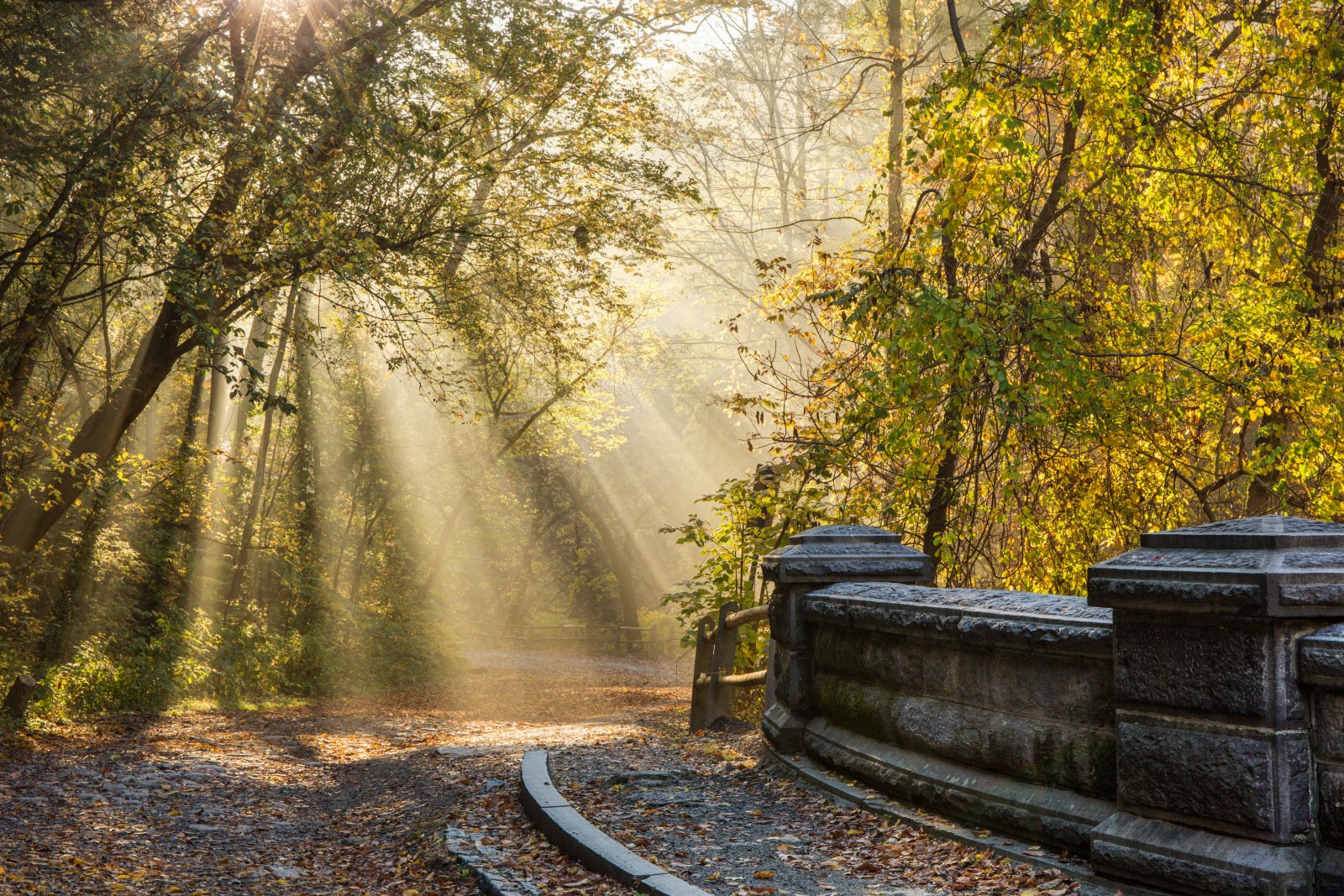 June is finally here, and it's already shaping up to be an exciting month #onthecircuit! We've made it through April showers, which brought us May flowers, and now it's time to enjoy the steady stream of beautiful weather. June marks the official start of summer, but it is also known as Great Outdoors Month. What better way to escape the indoors then to get out #onthecircuit? Make room for a little less screen time and a lot more sunshine this month by checking out our quick guide to celebrate Great Outdoors Month #onthecircuit!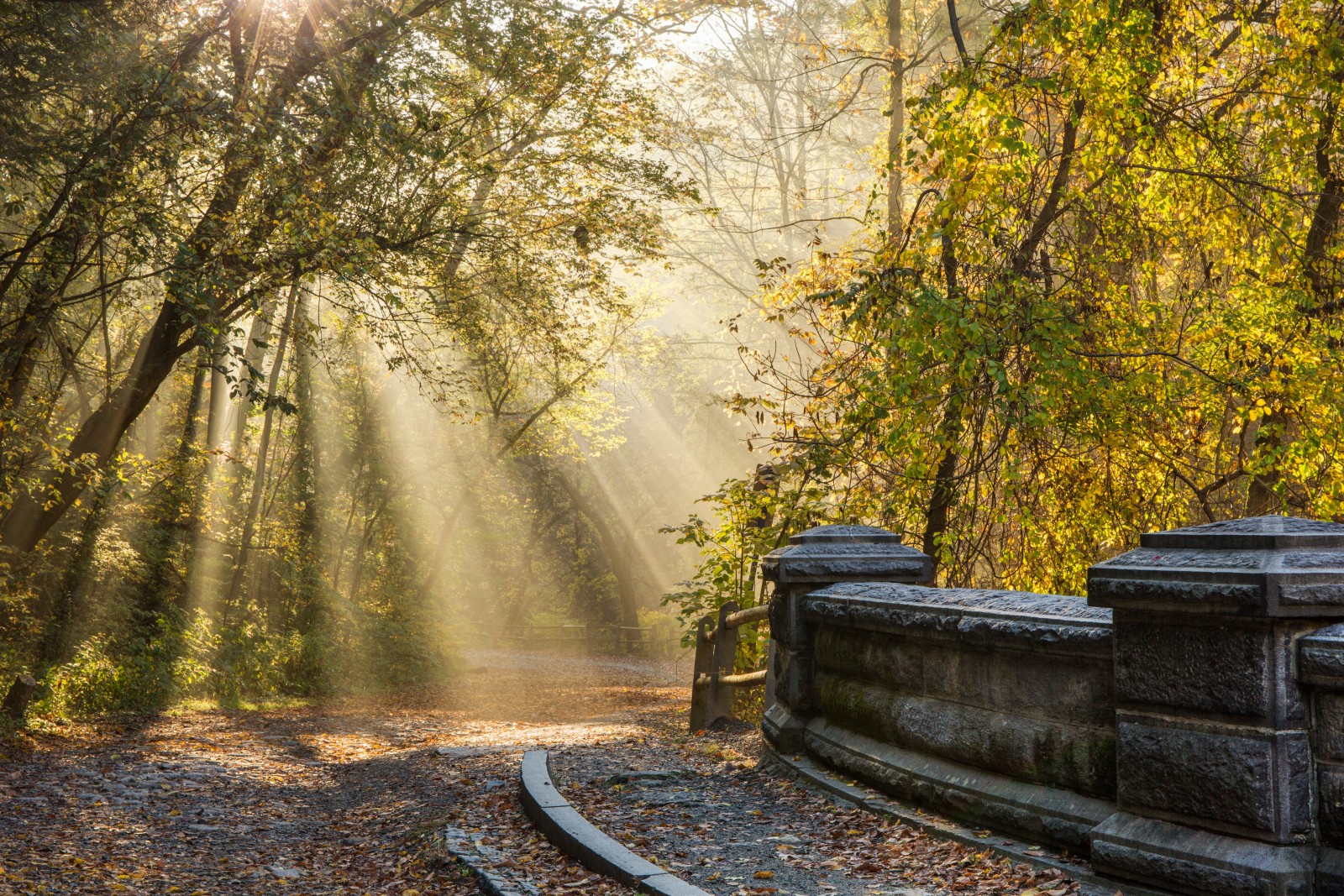 Photo courtesy of Friends of the Wissahickon
For the Hikers
When you think about Greater Philadelphia, hiking may not be the first thing that comes to mind. You might be surprised to know that within the city of Philadelphia and not too far outside of it, you can access more than 50 miles of hiking trails. For those in the city, we recommend trying the Wissahickon Valley Park Trail – Forbidden Drive. Forbidden Drive runs five miles along Wissahickon Creek in Philadelphia. It's a wide, flat, gravel trail, so it's good for hikers of all ages and abilities. If you're more of a suburban explorer, you have to try out the Peace Valley Park Hike and Bike Trail in Doylestown. This is a scenic 4-mile route running through Peace Valley Park and along the shores of Lake Galena.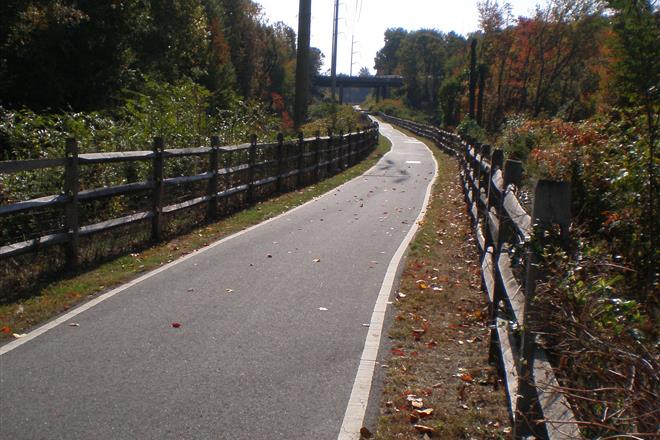 Photo courtesy of TrailLink
For the Riders
Avid cyclists know there are so many routes to ride #onthecircuit. Want to take a short, leisurely ride with the family? There's a trail for that. Need a lengthy route to help you train for a big race? The Circuit has a trail for that too! When riding with the whole family, we recommend taking a spin on the Gloucester Township Health and Fitness Trail. This 2.7 mile-route links neighborhoods, schools and recreational facilities in Blackwood, Gloucester Township, N.J. A mid-trail playground, and a relatively flat route, makes this a perfect outing for those with smaller children, although note that there are several road crossings. For those looking to go the distance with a less structured route, plan a ride on the 20 mile-long Perkiomen Trail. "The Perky" is largely surfaced in crushed stone, although some sections are paved, but a hybrid or mountain bike is best suited for trail conditions. Let your wheels take your through the scenic trails #onthecircuit!
For the Fishers
Many of the trails #onthecircuit run alongside the water. Whether it's a river, creek or lake, these routes offer a peaceful spot to drop a line and hook a winner. Bartram's Mile, a segment of the Schuylkill River Trail, connects 56th & Lindburgh, Bartram's Garden, and the Newkirk Monument at what will be the entry point of the soon to be constructed Schuylkill River Swing Bridge. If you have your own equipment, you can fish at Bartram's Garden whenever the park is open. For the less experienced fishers, Bartram's Garden offers many free boating and fishing programs including Last Wednesday Free Fishing, which happens the last Wednesday of every month from May – August from 6 p.m. to 8 p.m. They provide free rods, tackle, bait and basic instruction!
How do you plan on celebrating Great Outdoors Month? Let us know by tagging us in your adventures on Facebook, Instagram and Twitter and use #onthecircuit. We can't wait to see where the Circuit will take you!