Excitement on the Circuit: Riverfront Park
Authored By: The Circuit Trails | November 30, 2017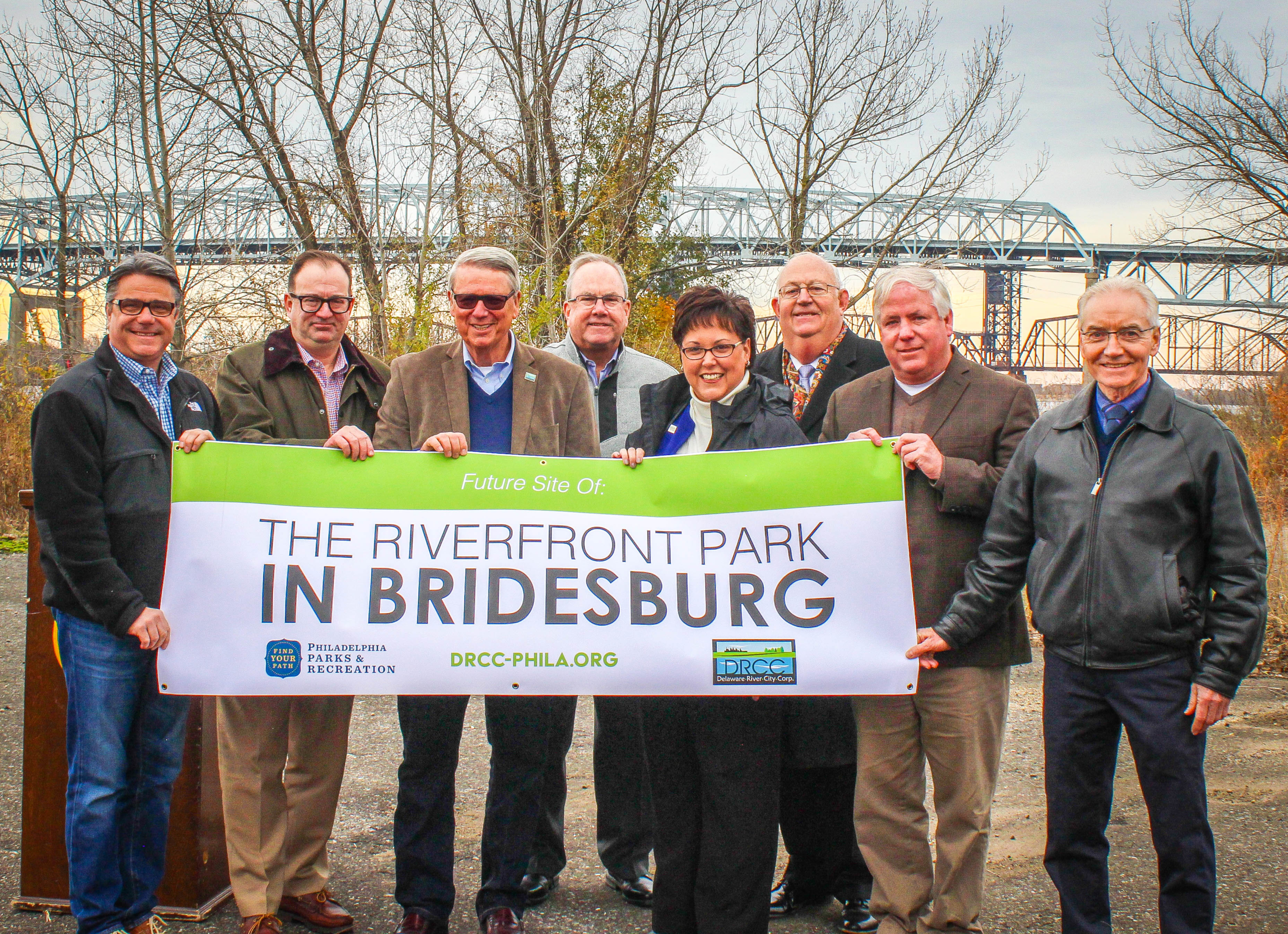 We've got great news to report! In case you missed it, representatives from the City of Philadelphia, Philadelphia Parks & Recreation and the Delaware River City Corporation gathered in Bridesburg to make a special announcement—the 10-acre Riverfront Park along the North Delaware Riverfront is now in its final design phase. This phase will take 15 months to complete and was funded by the City of Philadelphia and the William Penn Foundation.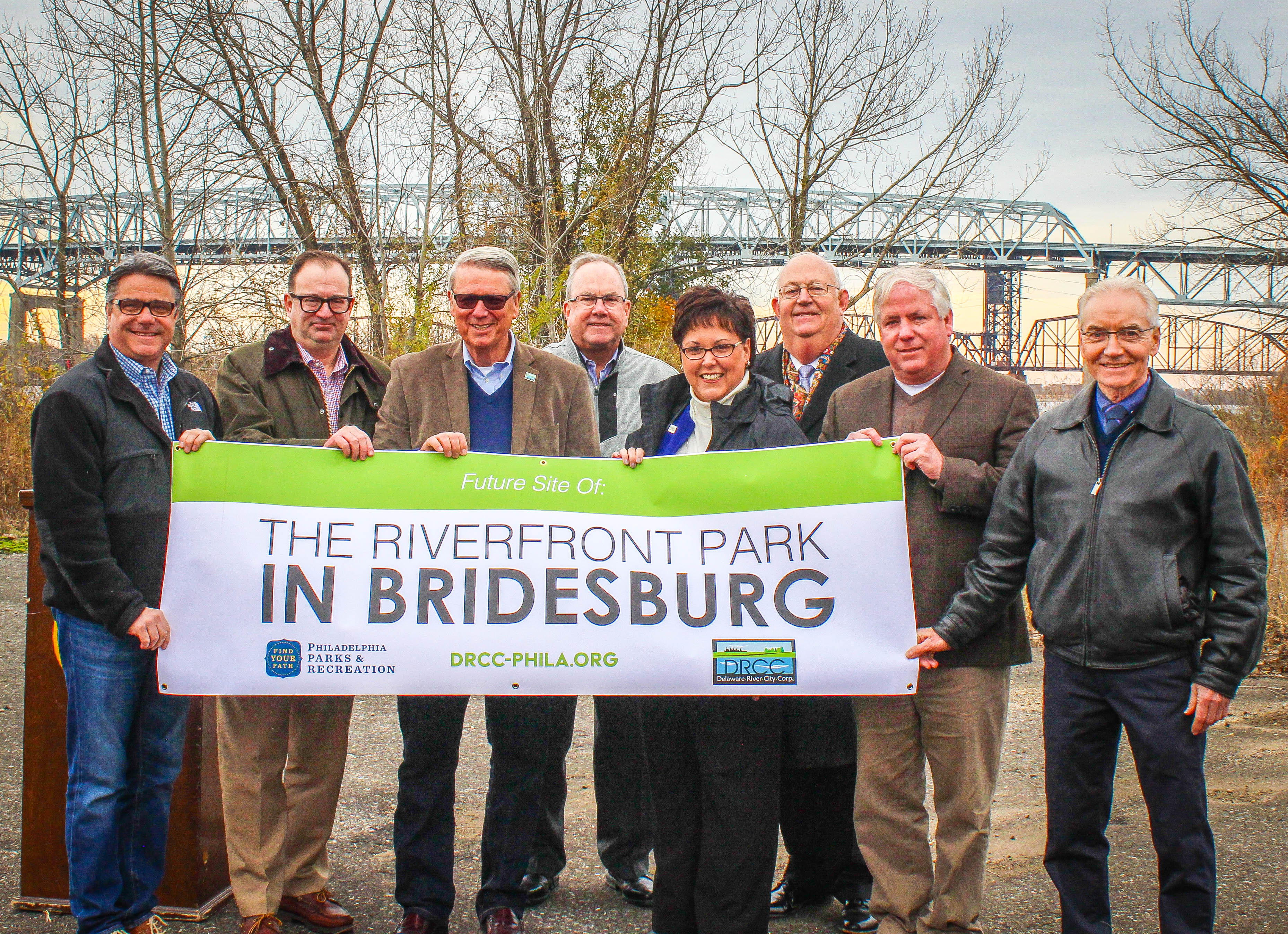 The park will feature seating with riverfront views, multi-use event space, a stage and unstructured play areas, making it an ideal spot to hang out and relax with friends or family. Just like trails on the Circuit, this park will focus on the ecological restoration of its surrounding area, positively impacting the Delaware River Watershed and connecting local communities along the North Delaware back to the water for the first time in years.
Access to the park using Circuit Trails is a key feature that trail users can look forward to. This trailhead park will connect residents to the North Delaware Riverfront Greenway – a planned 11-mile section of trails – with the existing Port Richmond Trail and Delaware Avenue Extension to the South, and in the future, to the existing K&T Trail to the north. Tom Branigan, executive director of the Delaware River City Corporation, explained the importance the Riverfront Park will have best.
"This new riverfront park, like other parks along the North Delaware, will be an important addition in the Circuit Trails network and the 3,000-mile East Coast Greenway. It will serve not only as a starting or resting point for those utilizing the Circuit, but also as the glue that connects one trail to another. When completed, it will be a huge recreational and transportation asset to both the Bridesburg community and to the entire Philadelphia Region," he said.
Can't wait to see the finished product? Check out the renderings below to see how the park will look upon its completion.

Riverfront Park entryway (PC: Locus Partners)

Terrace seating and view of the Delaware River (PC: Locus Partners)

Views of the Tacony-Palmyra Bridge and the Betsy Ross Bridge, looking southwest down the Delaware River (PC: Locus Partners)
Bird's eye view of the Riverfront Park (PC: Locus Partners)
We can't wait to see what it looks like when it's completed. Until then, take advantage of the nicer weather and explore our region's existing parks and green spaces while enjoying time on the Circuit Trails (and share your pictures on social media, too!)