Fall Trail Tips
Authored By: The Circuit Trails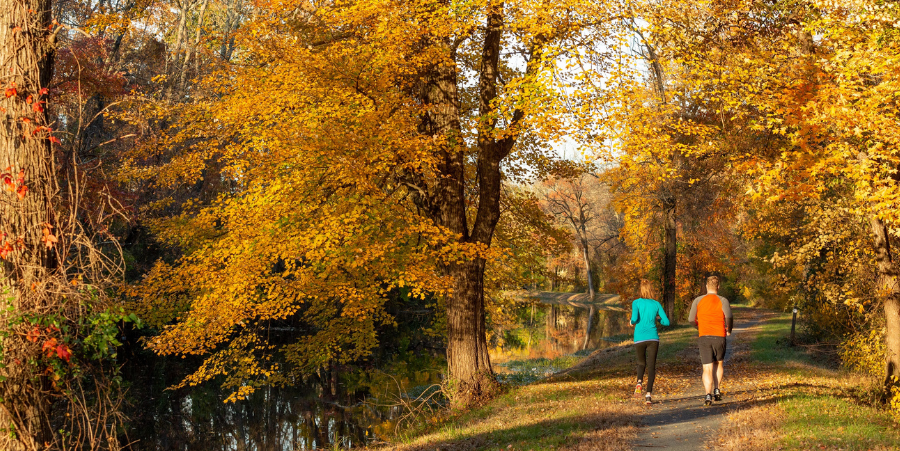 There's something different about experiencing trails during the fall season. Maybe it's the beautiful sights of fall foliage or the satisfying crunch of leaves underfoot— either way, being out on the trails in the fall is a thrilling feeling. Thinking about taking your runs, walks, or rides off the beaten path this season? Although traveling the trails is similar to being on the roads, there are some differences to make note of before you set out #OnTheCircuit. To help you get started, we pulled together a list of our best fall trail tips to help you stay safe #OnTheCircuit.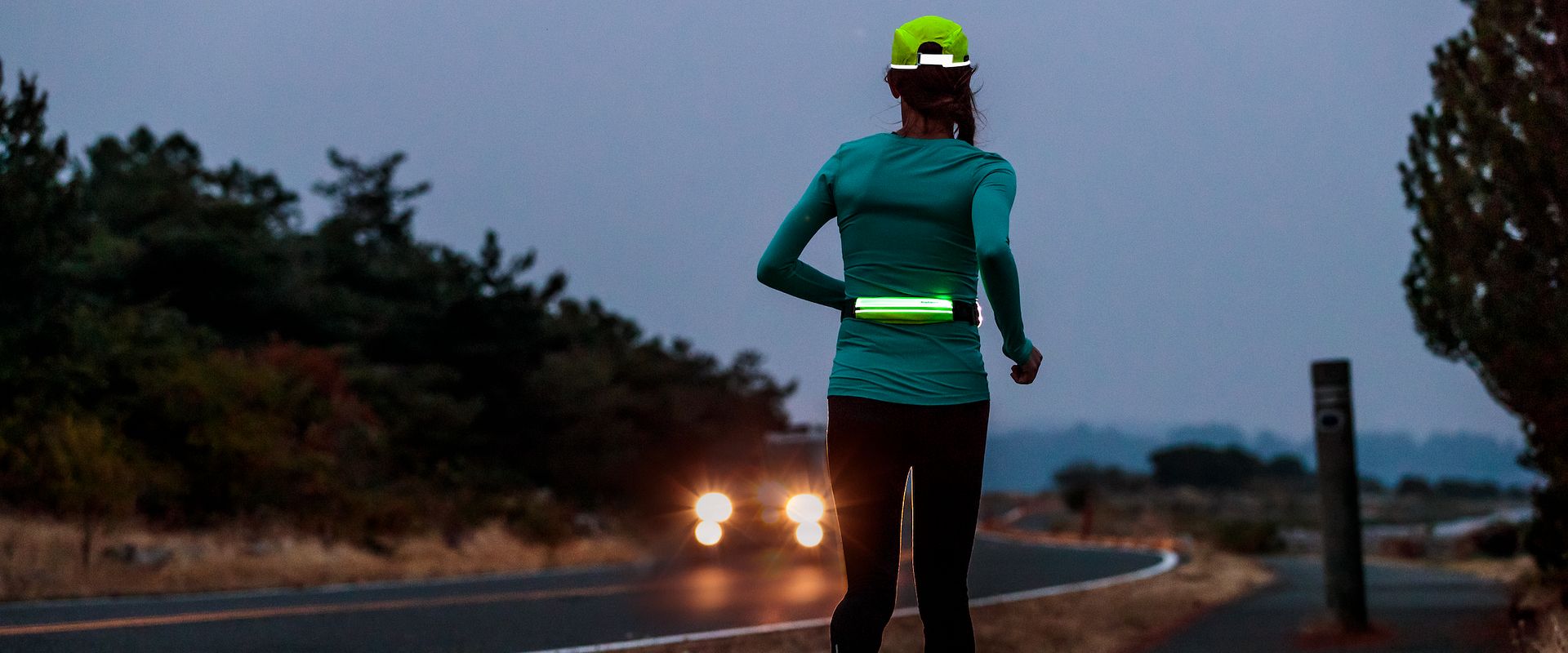 Photo from Fleet Feet
Always wear reflective gear 
Reflective running gear and bike reflectors are ideal for those that like early morning or late night runs. The days are getting shorter, which means it's getting dark out faster, so it is important to wear reflective gear if you're running or walking on the trails. Reflectors help draw attention to you, helping to eliminate low light safety hazards.
Layer up
The temperatures on the weather forecast won't feel the same when you're moving, so make sure to layer up when you hit the trails. When dressing to run in the cold, remember that once you start moving, your body heats up fast, which could result in overheating if you're bundled up. Layering properly will help you to regulate your body temperature and keep risk of cold-related illnesses like hypothermia at bay. Once you stop exercising you will cool down quickly, so be prepared to throw those layers back on after.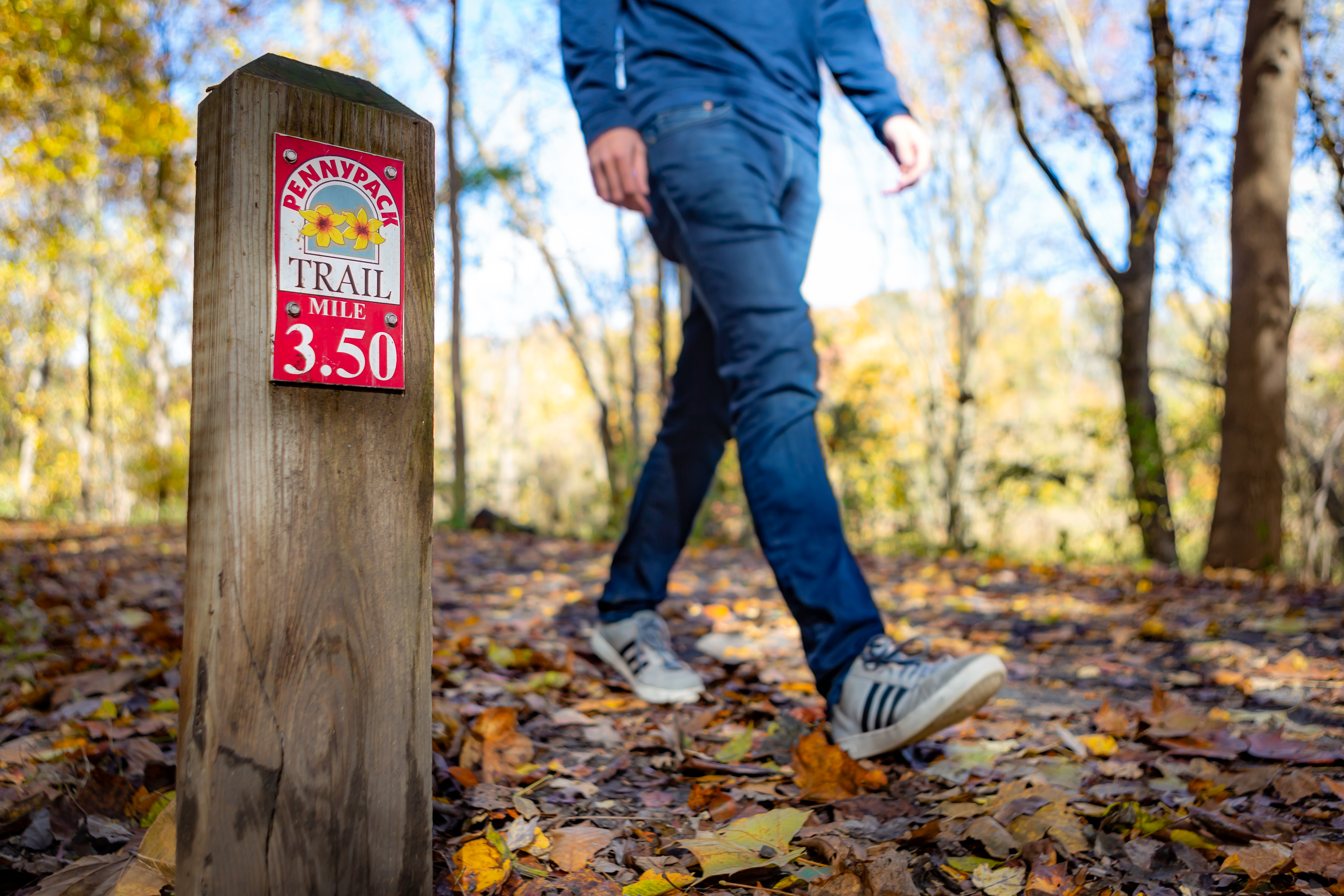 Photo by Thom Carroll
Keep an eye out for safety hazards (like wet leaves)
The best way to treat injuries is to avoid them. When hiking, biking, running or walking on the trails, it is important to take preventative measures. With the drop in temperatures leaves can look like they are easy to pass over, but they can end up causing major damage. Since plants and trees generally take in water through their roots, leaves are specifically designed not to allow water to penetrate. Instead, water sits on top of the leaf's waxy coating, creating a film similar to that found on ice. Make sure you take it a little slower when passing over that patch of leaves on the ground and help prevent injuries to yourself and others.
Know before you go
Make sure to review local and national guidance to keep yourself and others safe on the trails. While out, please maintain a least six-feet of physical distance from others, avoid gathering in groups, bring a cloth face covering, #RecreateResponsibly and practice proper trail etiquette. Refresh your trail safety knowledge and trail etiquette here.
Use these helpful tips to help you navigate fall #OnTheCircuit, and be sure to find a trail near you to explore and get some fresh air before it is too cold to go outside!