Falling into Focus: Six Picturesque Trails to Visit This Fall
Authored By: The Circuit Trails | October 8, 2020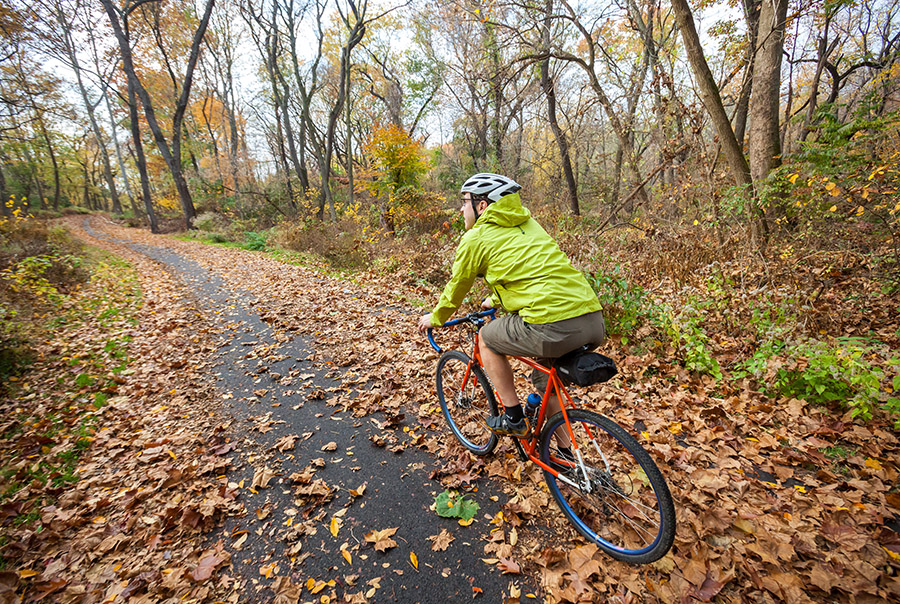 There's something magical about spending a fall day outside. Maybe it's the explosion of color as the leaves change or the chill in the air that lets you wear your favorite sweaters and sweatshirts. Whichever it is for you, we all can agree that fall is one of the most beautiful times to explore the trails #OnTheCircuit.
Pennsylvania has a longer and more varied fall foliage season than any other state in the nation, and New Jersey is definitely no stranger to breathtaking autumn environments, too. With more than 330 miles of trail in the Greater Philadelphia and South Jersey region, there's no doubt that you'll find photo-worthy fall foliage #OnTheCircuit.
While the weather is still warm, plan a trip to one of these six trails to experience the beauty of fall #OnTheCircuit.
Wissahickon Valley Park Trail – Forbidden Drive
Joseph Plumb Martin Trail (Valley Forge Loop)
Delaware and Raritan Canal State Park Trail
We want to see fall #OnTheCircuit through your lens! The next time you are riding, running or walking #onthecircuit take a moment to soak in the beauty around you – and then snap a pic. Don't forget to tag us on Instagram, Twitter or Facebook and use hashtag #OnTheCircuit in all your fall foliage trail travels posts.