Funds Roll in for the Circuit Trails
Authored By: The Circuit Trails | February 1, 2018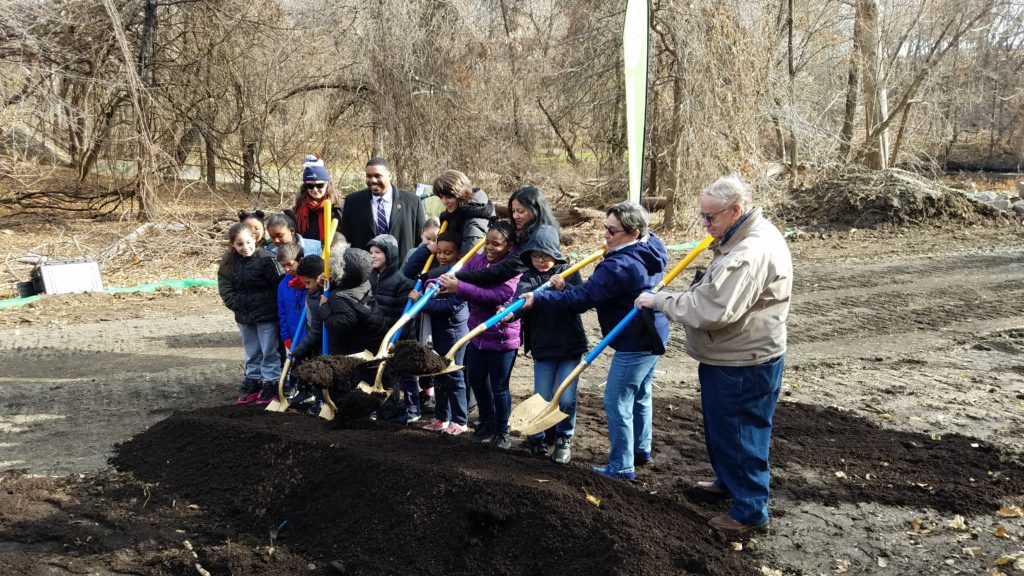 It may be the dead of winter, but our friends at the Delaware Valley Regional Planning Commission (DVRPC) have been busy! Its leadership team recently awarded $7.9M to ten Southeastern Pennsylvania transportation projects AND set aside an additional $4M that will be dedicated to projects over the next three years. Cue the confetti!
The funding was through the Transportation Alternatives Set-Aside Program – a federal program that funds "non-traditional" projects that will improve the nation's intermodal transportation system. These improvements include the building and enhancing of trails, sidewalks, transit stations and bike lanes, which will not only improve communities' accessibility to local Circuit Trails, but it will also provide necessary safety measures along the trails.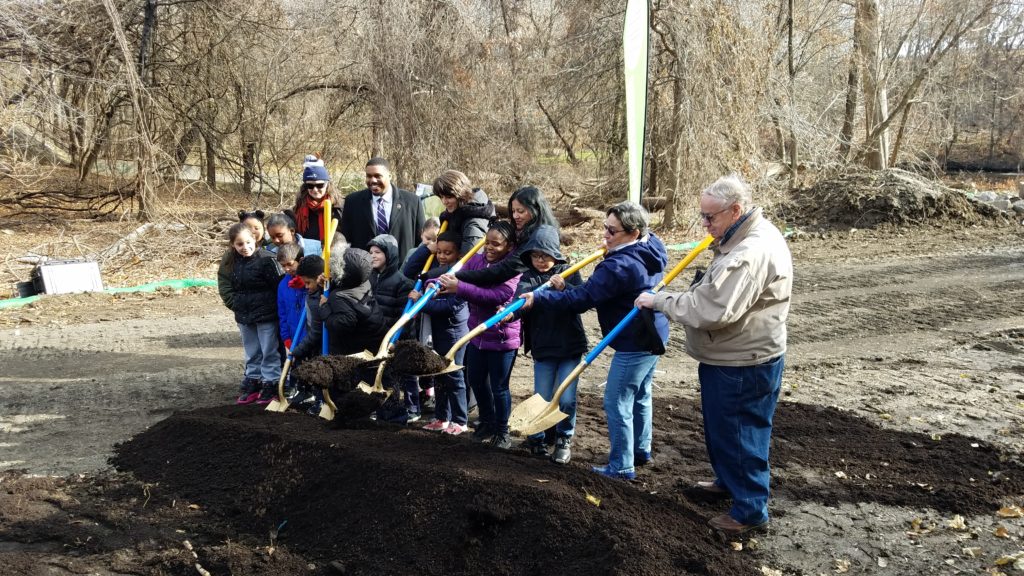 Local 2nd graders break ground on Phase 2 of the Tacony Creek Trail, which will provide a much-needed safety connection around Roosevelt Boulevard.
Below are the Circuit Trails projects will benefit as a result of this funding round, via our friends at the Bicycle Coalition of Greater Philadelphia:
Bucks County
Neshaminy Greenway Trail (Core Creek Park to Woodbourne Road) ($995,000) – Construction of a 10-foot wide multi-use trail connecting the existing Core Creek Park Trail to Woodbourne Road. The one-mile long trail on county-owned property will make the connection along Tollgate, Fulling Mill, and Ellis roads.
Delaware County
Pennsy Trail – Phase II Improvements ($1,163,000) – Construction of an off road multi-use trail to extend the existing Pennsy Trail to Vernon Road. The trail in Haverford Township proposes a bridge over Manoa Road.
Montgomery County
Parkside Cynwyd Trail Extension ($534,000) – Construction of a rail with trail project. The project proposes to extend the Parkside Cynwyd Trail, in Lower Merion Township, from the Cynwyd SEPTA station to the Montgomery-Philadelphia County line.
For an overview of all the projects that received funding, check out the Bicycle Coalition's comprehensive blog post.
We can't wait to see the progression of these additions #onthecircuit – we will be sure to provide you with updates on these trails as they progress!