Get Ready for Celebrate Trails Day #OnTheCircuit
Authored By: Circuit Trails Coalition | April 6, 2022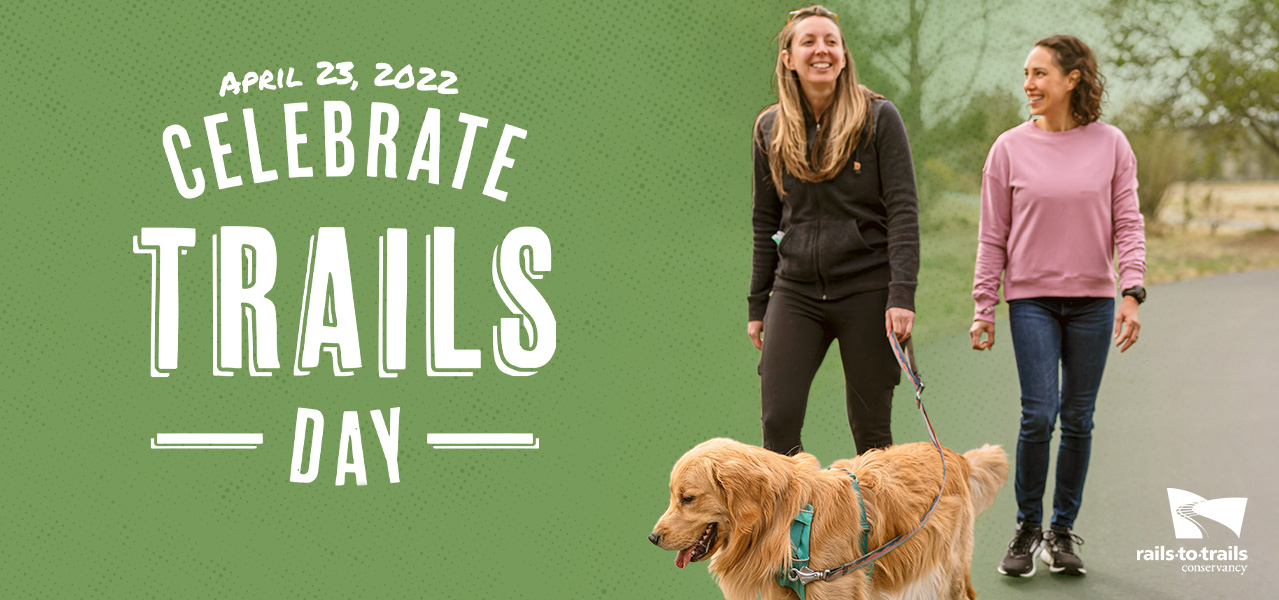 With spring comes blossoms, more daylight and a ton of opportunities to head outside and spend time on our region's trails.
One of these opportunities is Celebrate Trails Day! Taking place on the fourth Saturday of every April, this springtime celebration of America's trails was started by Rails-to-Trails Conservancy (RTC) in 2013 with a simple goal: encourage people across the country to enjoy the nation's exceptional trails and trail systems. We're fortunate to have one of America's largest trail networks in our backyard. Already, the Circuit Trails network includes more than 350 miles of completed and interconnected trails in the Greater Philadelphia and South New Jersey region—giving us much to celebrate and plenty of fun ways to do it!
Over the years, we've saluted the Circuit Trails network on Celebrate Trails Day with walks, rides, bioblitzes, virtual celebrations and many other events, including trying to fist-bump our way to a world record.
This spring, the celebration falls on Saturday, April 23, which aligns with National Park Week and is the day after Earth Day—all the more reason to head outdoors and join the fun! To help you get started, we've put together the following guide to making the most of Celebrate Trails Day #OnTheCircuit. Check it out!
1. Participation = Prizes
If you let RTC know that you're planning to participate, you could be one of 100 lucky people to win awesome prize packs featuring gear from the 2022 Celebrate Trails Day sponsors and supporters! When you share your plans with RTC, you'll help represent our region in the nationwide celebration and show that our local trails are well-used and well-loved!
2. Plan Your Celebrate Trails Day
Get ready for the celebration by starting to make your plans now!
Events
If you would like to attend one of the Celebrate Trails Day events happening around the Circuit Trails network, you can find a round-up of them on our calendar. For those interested in learning about what's taking place nationwide, RTC is also tracking events that are happening around the country on their interactive map. Explore events happening #OnTheCircuit >> (More events may pop up, so keep checking back for updates!)