Heart-Healthy Ways to Get Active #OnTheCircuit
Authored By: The Circuit Trails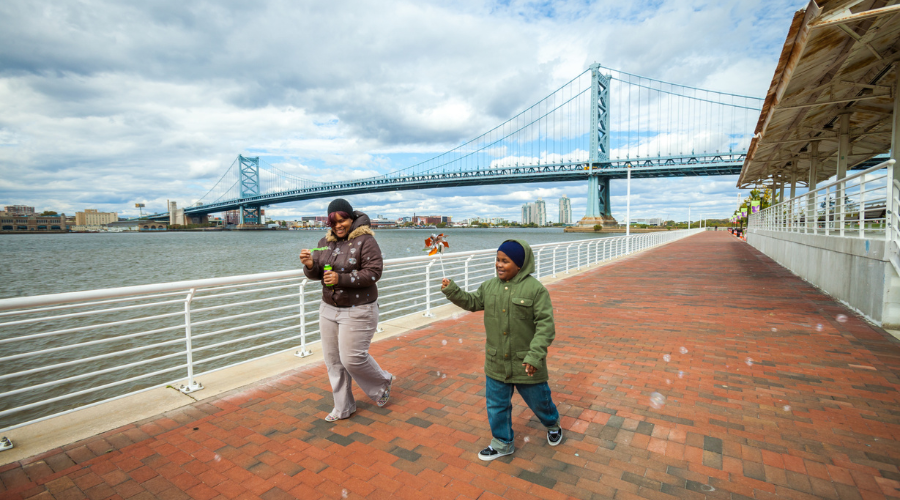 February is American Heart Month, a time to raise awareness about heart disease and encourage heart-healthy habits. Regular exercise plays a crucial part in preventing heart disease and maintaining a healthy heart, and getting #OnTheCircuit is a great way to get your blood pumping! While heart disease is the leading cause of death in the United States, it is also one of the most preventable conditions through movement. Here are some local ways you can look after your heart and enjoy some fresh air during the winter.
The cold weather might make you want to stay inside and get cozy, but spending less time sitting and more time in nature is proven to make you happier and more productive. You don't have to be an athlete to benefit—light-intensity activity can offset some of the heart health risks of being sedentary. Running, biking, walking and rolling are four great ways to exercise your heart. Physical activity—specifically cardio—increases your heart rate, which strengthens the heart muscle and improves your cardiac function. The American Heart Association recommends at least 150 minutes of moderate-intensity aerobic exercise per week for optimal heart health.
Whether you're exploring what activities you enjoy or have fun meeting your daily step goals, the multi-use Circuit Trails stretch far and wide through the Greater Philadelphia and southern New Jersey region—so there's a trail for everyone to squeeze in those 150 minutes of movement each week! The trails offer a variety of terrains and distances, making them a perfect place for the cardio of your choice.
If you're new to exercise, it's important to start with short walks or rolling/biking trips and gradually increase the intensity and duration as your strength grows. The main goal is to raise your heart rate, so grab a pal, furry friend or hit the trail solo and get moving! If you're a veteran trail-user, The Circuit Trails offer plenty of challenging stretches of trails—you can check out some of our suggested routes for running a 5k (or two) and set a goal for yourself to stay motivated.
To make the most of your time on the trails, it's important to stay safe–especially during the winter months when the weather can make trails slippery and wet. Make sure you bundle up and wear the right gear—wearing layers allows you to stay comfortable as you warm up while getting into the groove. Bring plenty of water and snacks to stay hydrated and energized and be prepared for challenging weather conditions like wind and snow through the rest of the season. You can find some of our other tips for the winter here.
American Heart Month is a time for all of us to be mindful of our heart health and make a commitment to continue supporting an important organ that helps us connect with those we love and enjoy the things we're passionate about. Running, biking, rolling and walking are some fun ways to get #OnTheCircuit and take care of your heart at the same time. While you're out getting your heart going on the trails, don't forget to snap a picture and share it with us on Facebook, Twitter, Instagram and TikTok  using #OnTheCircuit!