Ice Skating #onthecircuit
Authored By: The Circuit Trails | January 8, 2020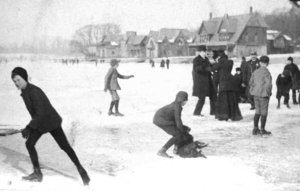 As trail enthusiasts, many of us can't help but become engrossed in the ever-evolving history of transportation. The Circuit Trails is comprised of numerous rail-trails, former rail-road corridors which now serve as our beloved trails for walking, biking and more. Many railroads were constructed along rivers since these bodies of water served as key transportation corridors and connectors. While we may think of the boat as the primary vehicle for river travel, scientists tell us that ice skating was not only the first form of river transit but was is in fact the earliest upgrade in transportation technology since the development of the humble foot. Originally invented thousands of years ago for traveling efficiently along frozen rivers, ice skates were first made with blades made from horse or cow bones.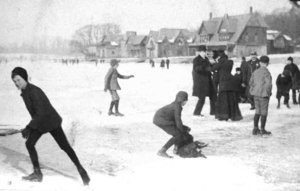 Photo courtesy of the Philadelphia Skating Club and Humane Society
Various means of transportation technology replaced skating for transit and today it serves primarily as a form of recreation (unless you are this Swedish fellow or friend of the Circuit, Andy Strauss who commutes via the Delaware Canal). In Philadelphia, skating was once a common pastime on the Schuylkill River. The first skating club in America was founded in 1861 – the Philadelphia Skating and Humane Society – named not because they saved stray dogs and cats, but because all members were required to carry a rope with them to be prepared for rescue in case someone fell through the ice.
While skating on frozen rivers is quite rare in the Circuit region today, skating can still be found at numerous artificial rinks in the Delaware Valley. In fact, many of the region's skating rinks can be reached by Circuit Trails. Take a walk, bike, or run along the Circuit Trails and picture yourself gliding along the river you are traversing. Arrive at the rink of your choice and glide for real. This winter, check out a skating rink #onthecircuit:
Paste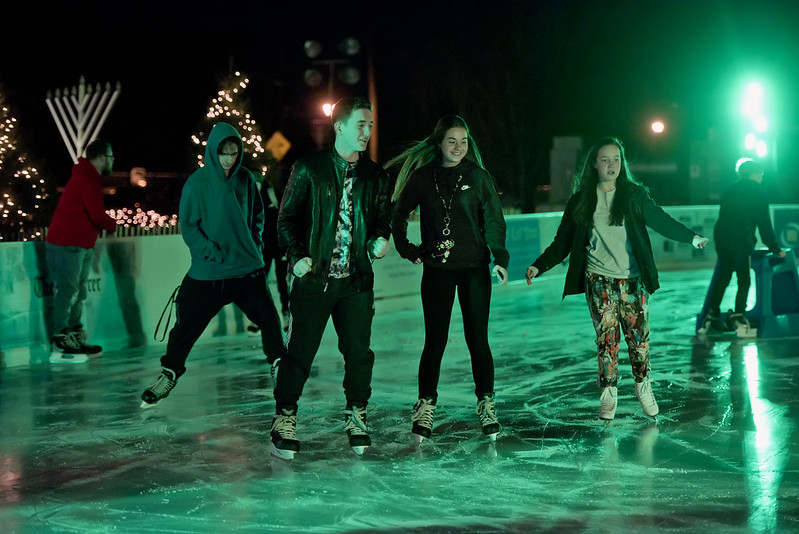 Photo courtesy of Camden County
Rink: WinterFest Ice Skating at Cooper River
Address: Cuthbert Blvd and, Park Blvd, Cherry Hill, NJ 08003
Circuit Trail: Cooper River Trail
Rink: Grundy Arena
Address: 475 Beaver Street, Bristol, PA 19007
Circuit Trail: D&L Trail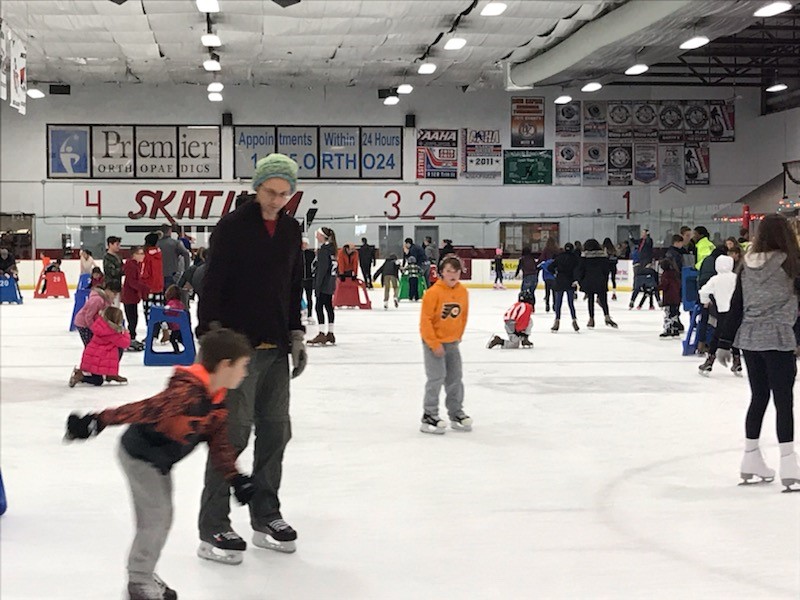 Photo courtesy of the Township of Haverford
Rink: Skatium
Address: 1002 Darby Rd, Havertown, PA 19083
Circuit Trail: Pennsy Trail
Rink: Wissahickon Skating Club
Address: 550 West Willow Grove Avenue, Philadelphia, PA 19118
Circuit Trail: Wissahickon Trail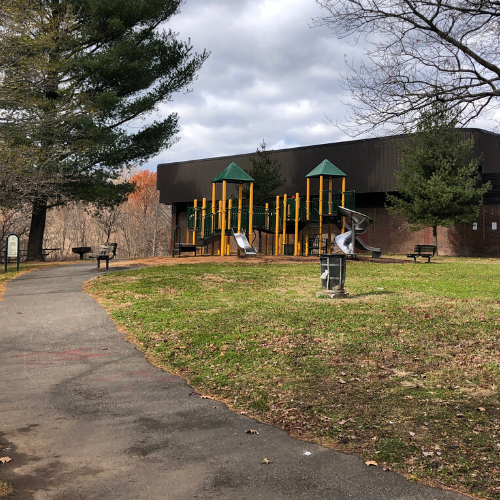 Photo by Anya Saretzky
Rink: Laura Sims Skate House
Address: 210 S 63rd Street, Philadelphia, PA 19139
Circuit Trail: Cobbs Creek Trail
Rink: Rizzo Rink
Address: 1001 S Front Street, Philadelphia, PA 19147
Circuit Trail: Delaware River Trail: Washington Ave Green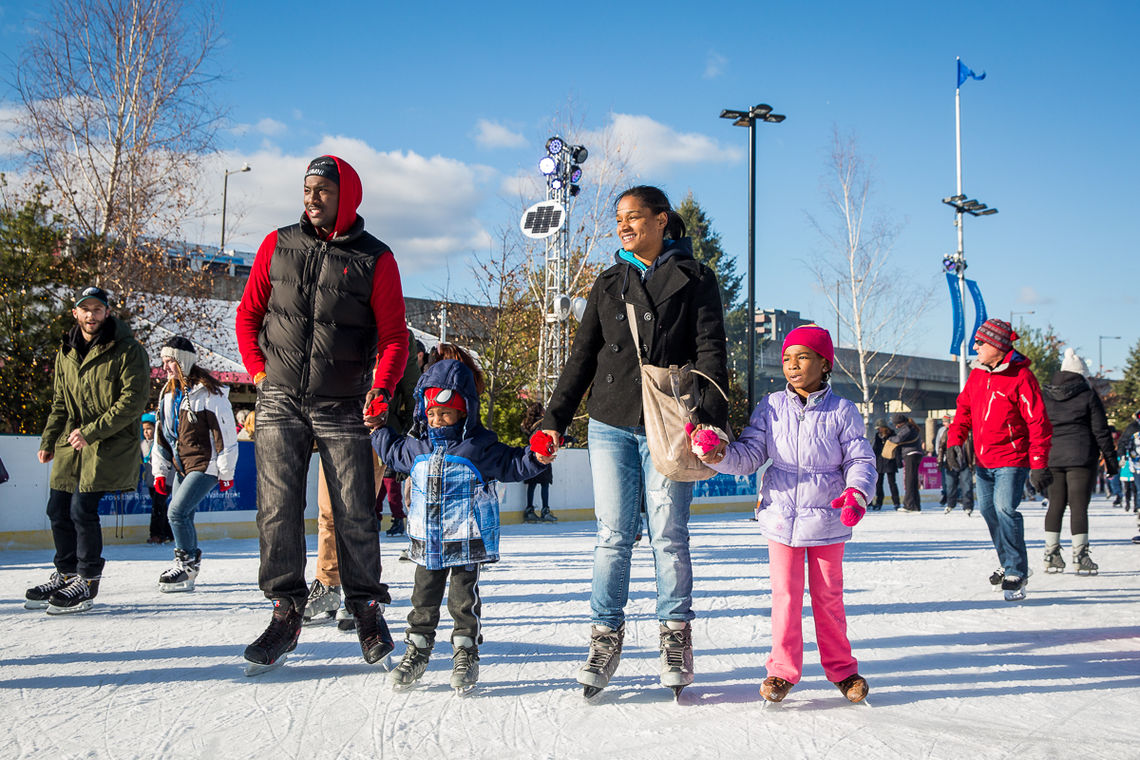 Photo courtesy of the Delaware River Waterfront Corporation
Rink: Blue Cross RiverRink
Address: 101 S Columbus Blvd. Philadelphia PA, 19106
Circuit Trail: Delaware River Trail
Rink: Class of 1923 Arena
Address: 3130 Walnut St, Philadelphia, PA 19104
Circuit Trail: Schuylkill Banks