Inaugural 'I Bike Camden' Event Delights Local Community
Authored By: The Circuit Trails | August 18, 2017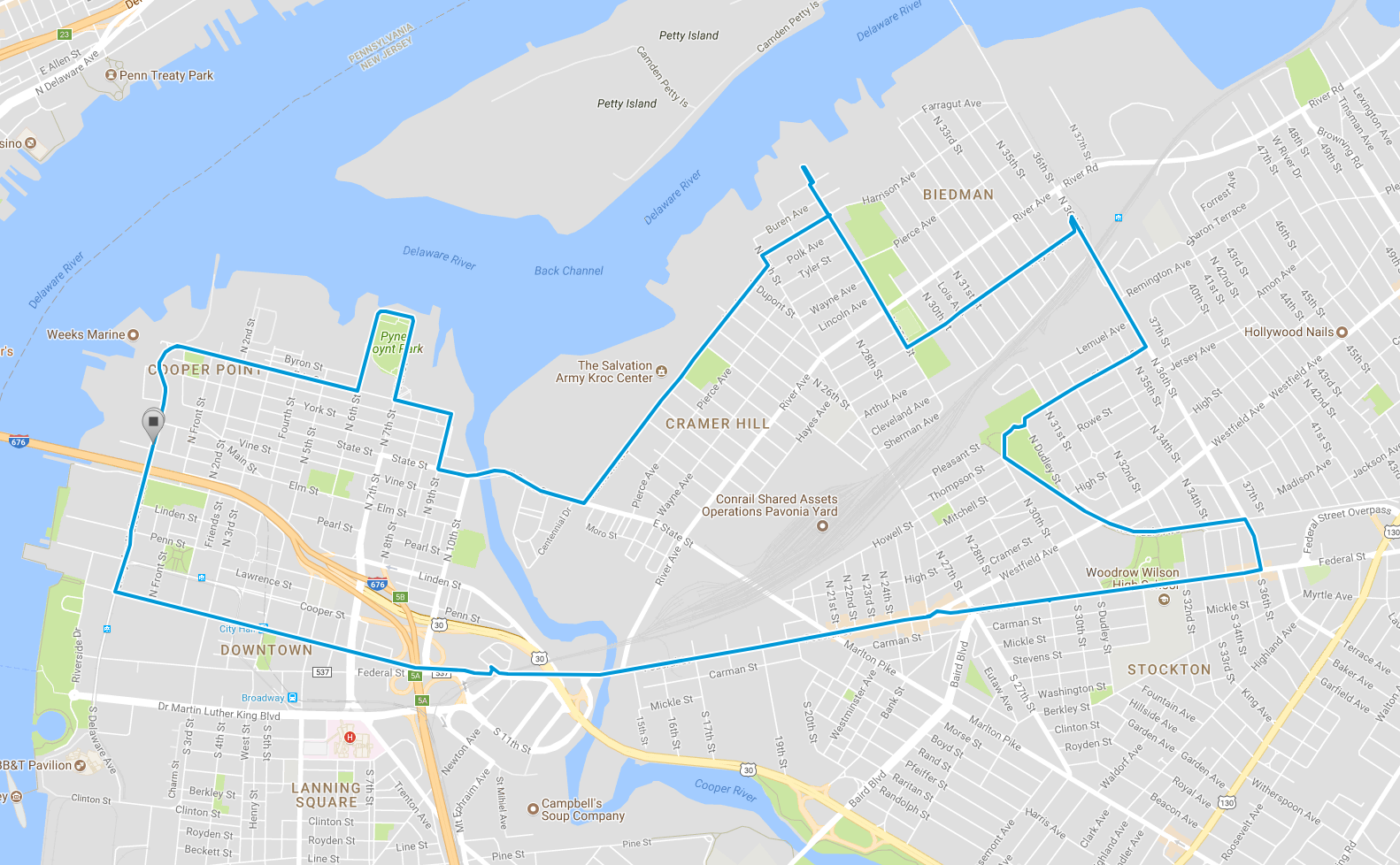 What better way to celebrate the recent successes and progress of open space development in Camden than on the seat of a bike? Last weekend, more than 100 folks pedaled their way through the city en route to its newest treasure – Cooper's Poynt Waterfront Park. Connect the Lots Camden hosted I Bike Camden, a community-wide event, on Aug. 12. The afternoon was headlined by the 12-mile ride, which attracted more than 100 participants, including families and local officials Anthony Perno, CEO of Cooper's Ferry Partnership; Frank Moran, Camden City Council President; and Camden County Freeholders Jeffrey Nash and Bill Moen.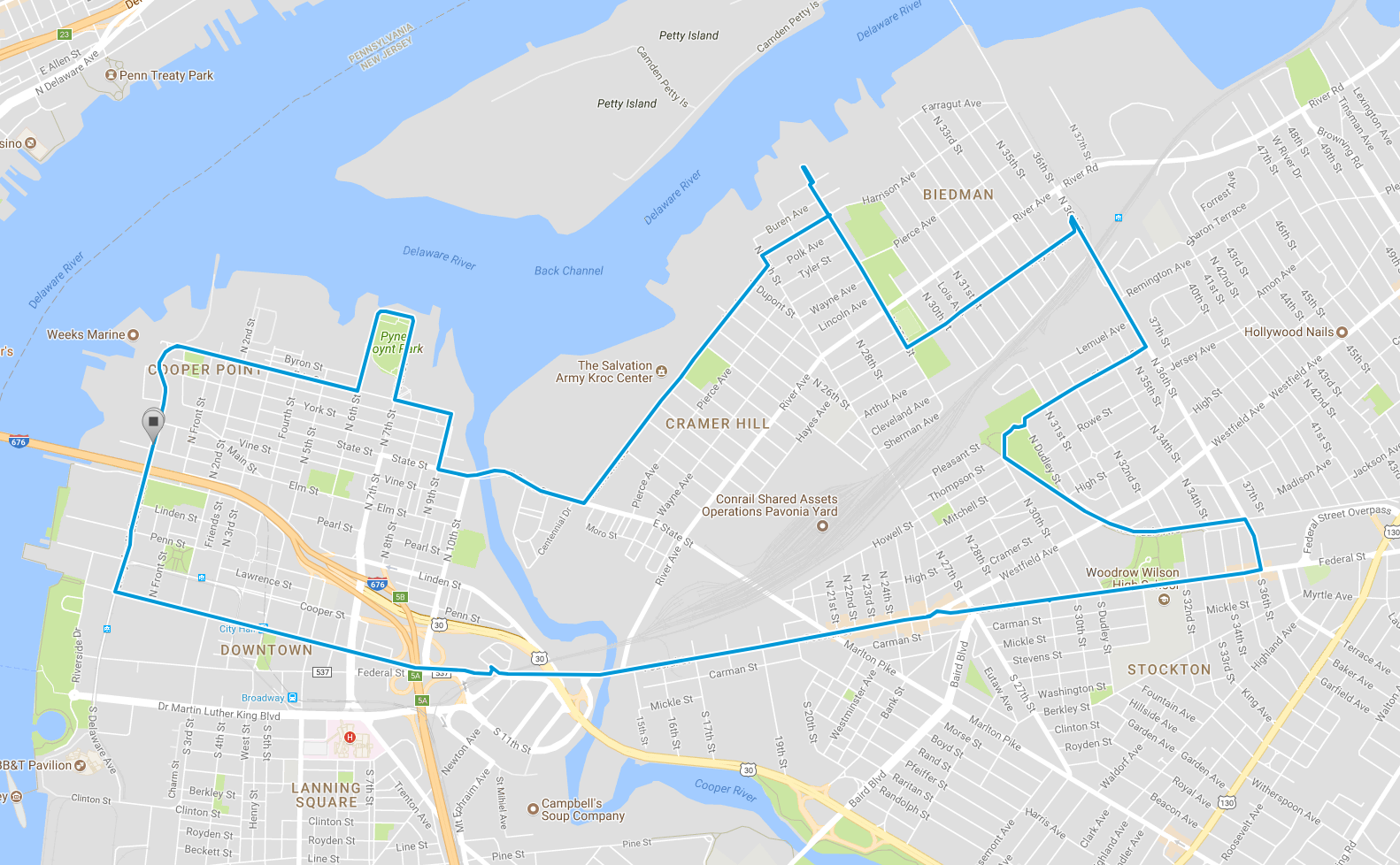 The 12-mile ride began at Cooper's Poynt Waterfront Park before looping around the southern and eastern borders of the city.
Both beginners and experienced riders took part in the tour. Representatives from Rails-to-Trails Conservancy and the Bicycle Coalition of Greater Philadelphia served as tour guides along the roads and trails, occasionally stopping to highlight future Circuit Trails segments.
Once the riders arrived at Cooper's Poynt, they enjoyed food vendors, arts and crafts, and other family-friendly activities at the park right along the Delaware River.
Thanks to Connect the Lots – a collaboration between Cooper's Ferry Partnership and the City of Camden – for hosting the inaugural I Bike Camden. Based on the positive feedback, we expect we'll be writing about the second annual I Bike Camden next summer!