Jogging Through January On the Circuit Trails
Authored By: The Circuit Trails | January 11, 2019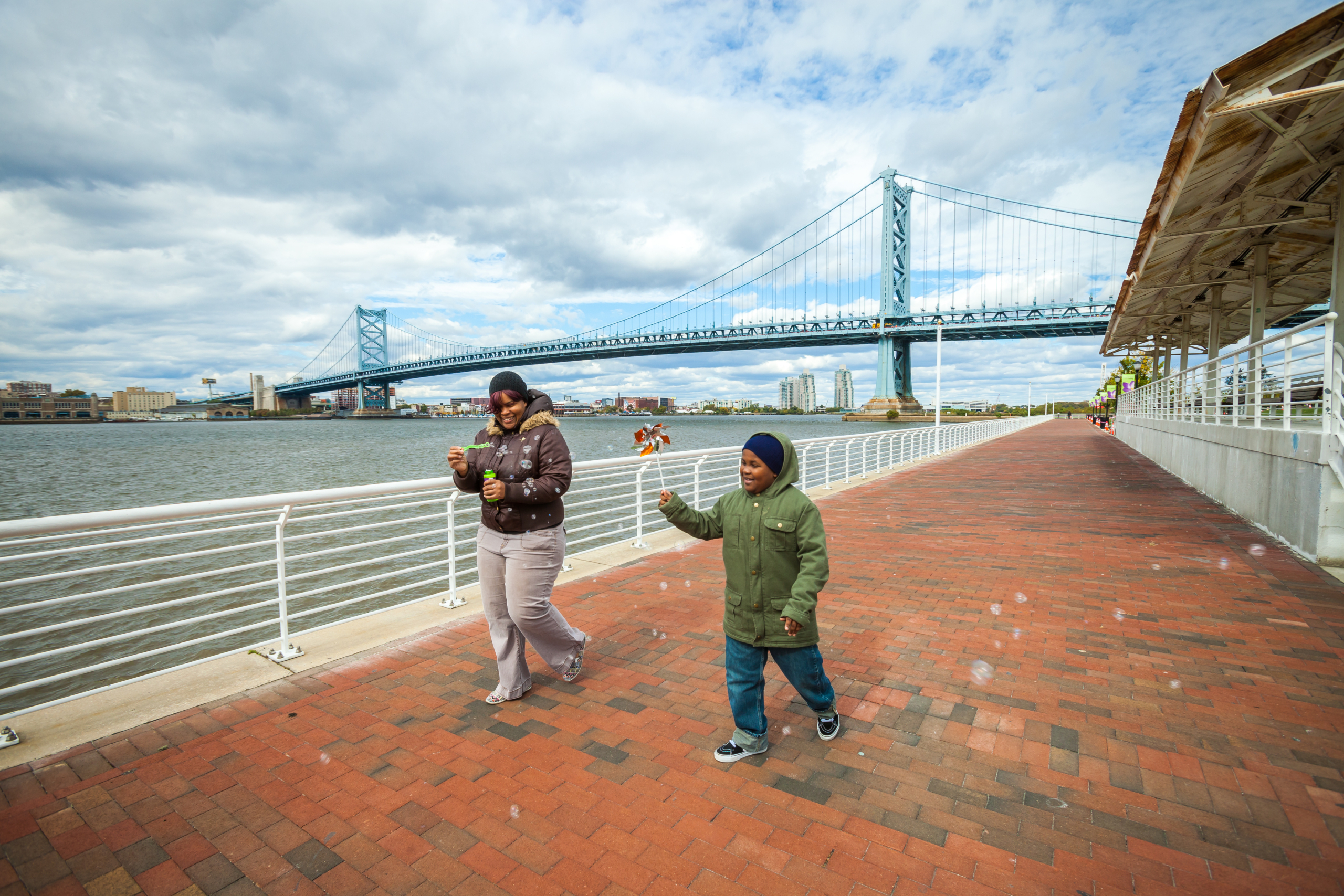 The temps may be dropping and winds may pick up, but that doesn't mean your adventures #onthecircuit have to come to an end. It' actually quite the opposite!
Although the blustery weather adds another element to your trek, setting out on the trails during the winter season can provide a new perspective on your favorite trails that will warm your soul. With less leaves on the trees, you have clear views of scenic areas that are hidden during the summer. Along with experiencing new captivating sights, you'll also find that the trails might have more space, giving you an opportunity to experience the serenity of the trails. So what are you waiting for? The Circuit is calling! Lace up your sneakers and bundle up tight, because we've created a list of four trails that will make you want to jog through January #onthecircuit!
1. Ulysses Wiggins Waterfront Park Promenade
This 1.3-mile promenade extending from the Ben Franklin Bridge to the Battleship New Jersey in Camden is known for its stunning views of Philadelphia all year round, but in the summer, it's easily a hot spot destination to locals and tourist alike. During the colder months, the promenade serves as a spacious oasis for runners, walkers and bikers to explore the trail on their own terms. Adventure awaits out on this trail. Literally – the trail will lead you right to the Adventure Aquarium!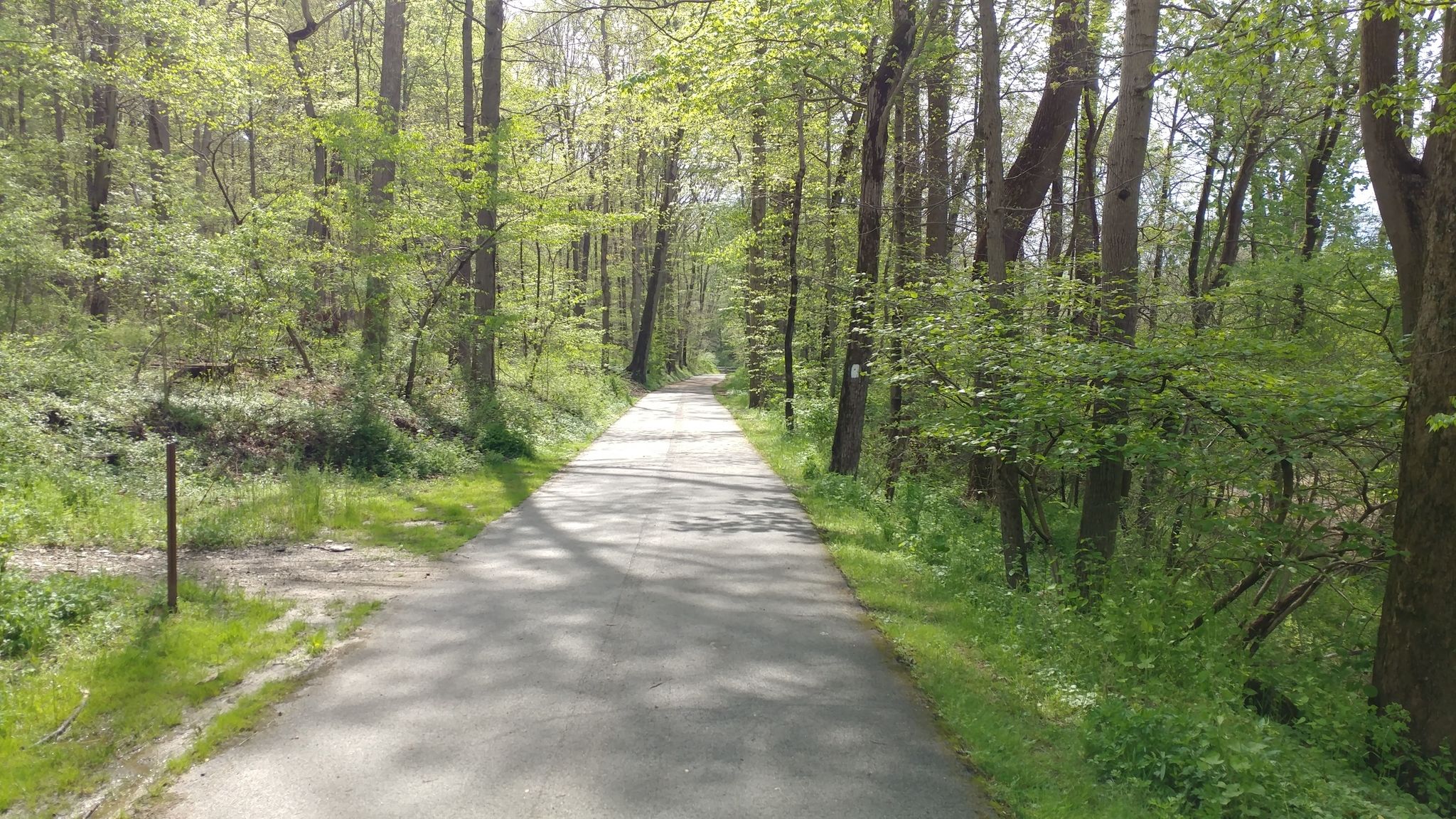 Photo by Jennifer Peidl
A hidden gem in Chester County, the Brandywine Trail is a 2.5-mile multi-use paved trail that immerses trail users in its beautiful natural surroundings. If you consider yourself a history buff, this is the perfect trail for you! Enjoy a tranquil route that passes through meadows and forests and cross the Brandywine Creek near historic Gibson's Covered Bridge (also known as Harmony Hill Bridge), a wooden covered bridge built in 1872 that is now listed on the National Register of Historic Places. To connect with the nearby Struble Trail, at the northern terminus head over the river and travel on-road north along Brandywine Avenue (a busy route) to reach the trailhead in Kardon Park.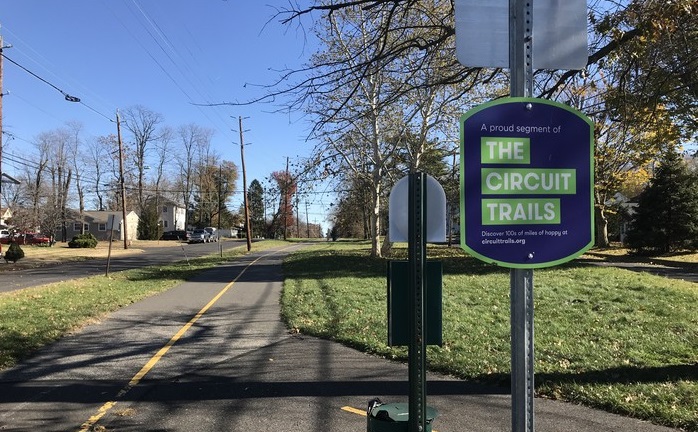 Photo courtesy of South Jersey Trails
At a manageable 1.5-miles long, the Merchantville Trail is a staple in Pennsauken Township and is the perfect setting for a morning jog! It's quite like walking in a winter wonderland when it snows, but since we haven't seen many snow storms this winter you can enjoy the open air on a trail passage through the woods. Start at Cove Road and East Chestnut Avenue and continue along to Euclid Avenue along part of a former Pennsylvania Railroad corridor to experience what this trail has to offer, including historic sites such as the Niagara Firehouse and the Merchantville train station.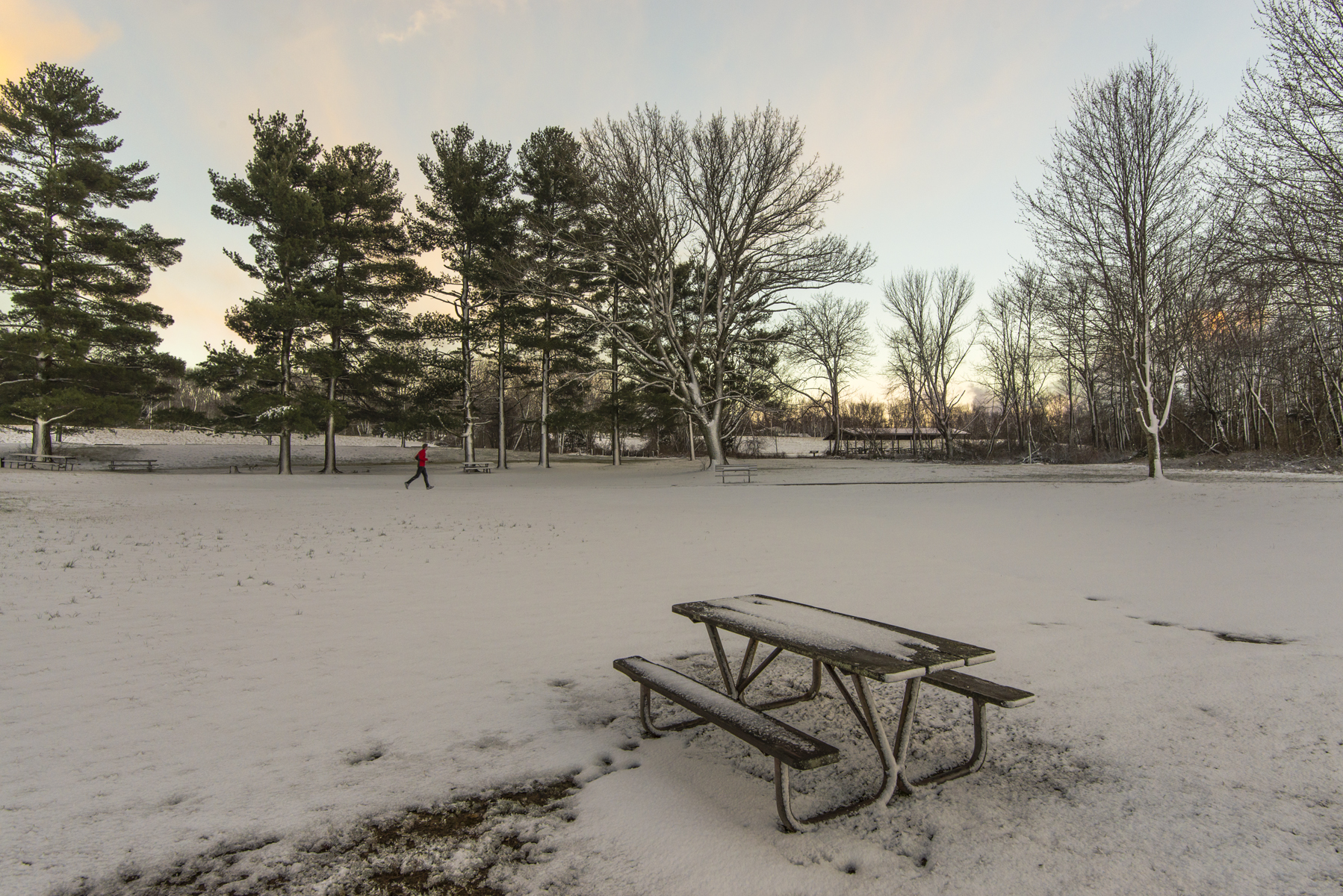 Photo by Joshua Woodroffe
4. Peace Valley Park Hike & Bike Trail
Looking for more of a distance route? We have you covered. Take to this scenic 4-mile trail loop along the shores of Lake Galena in Doylestown. The multi-use trail is paved and mostly flat, with the exception of one hill at the northeast corner of the lake making it great for an easy jog. The park is a popular birding spot, and with the numerous species of flora and fauna, over 250 species of bird have been spotted including bald eagles and other birds of prey. Without the typical leafy cover over the 1,500 acres of wooded grounds around this trail, wildlife spotting a breeze!
Soon the winter weather will come to an end, and the trails will be filled again. Make sure to get outside during the offseason to see a new side of the Circuit! If you're out and about and happen to take some great pictures of your adventures on the trails this winter, be sure to share them with us! Use the hashtag #onthecircuit and tag us in your posts on Facebook, Instagam and Twitter!