K&T Trail: A New Community Space Along the Delaware
Authored By: The Circuit Trails | May 11, 2017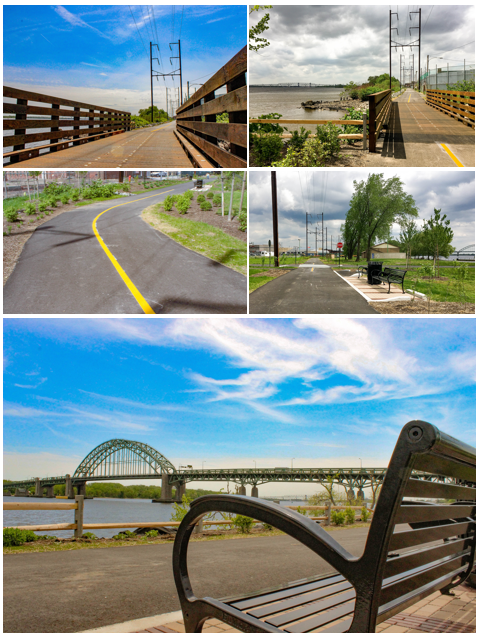 We're just a month into trail season and already preparing to open the third new Circuit Trail this year! Phase 1 of the K&T Trail will officially open on Monday, May 15 at 1 p.m. Read on for a special sneak peek of the K&T Trail and other developments along the North Delaware Greenway.
From Abandoned Railway to New Trail
Imagine a riverfront with overgrown shrubs, old railroad tracks, and old, industrial warehouses lining the river. It's hard to believe in just one year, that scene has become a beautiful trail that connects the Wissinoming and Tacony neighborhoods to the river: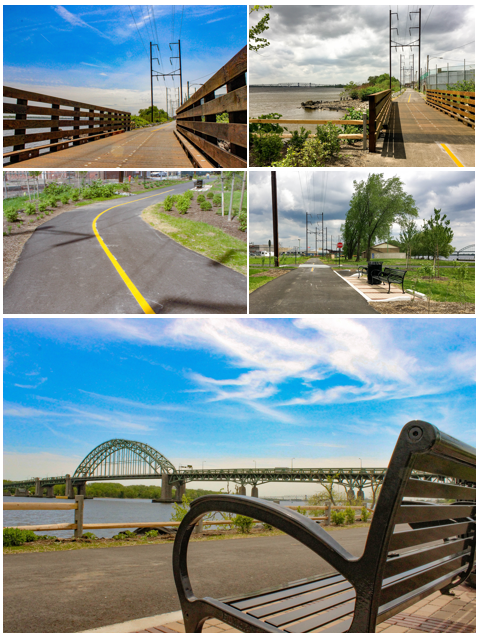 Thanks to the dedication of the Delaware River City Corportation (DRCC) and the City of Philadelphia, the 1.15-mile K&T Trail (Phase 1) is the newest addition to the North Delaware Riverfront Greenway, a planned 11-mile section of trails and parks along the Delaware River in Northeast Philadelphia. This 12-foot-wide, multi-use trail is surrounded by two new acres of meadow, over 80 trees, 1,000 shrubs, 6,500 grasses and perennials, along with a beautiful fifty-foot bridge over Wissinoming Creek. This segment connects the Frankford Boat Launch to Lardner's Point Park. Phase two of the K&T Trail, which is expected to open in 2018, will extend from Lardner's Point Park to the Tacony Boat Launch. Check out the map below to see how phase one of the K&T Trail fits into the 11-mile North Delaware Riverfront Greenway.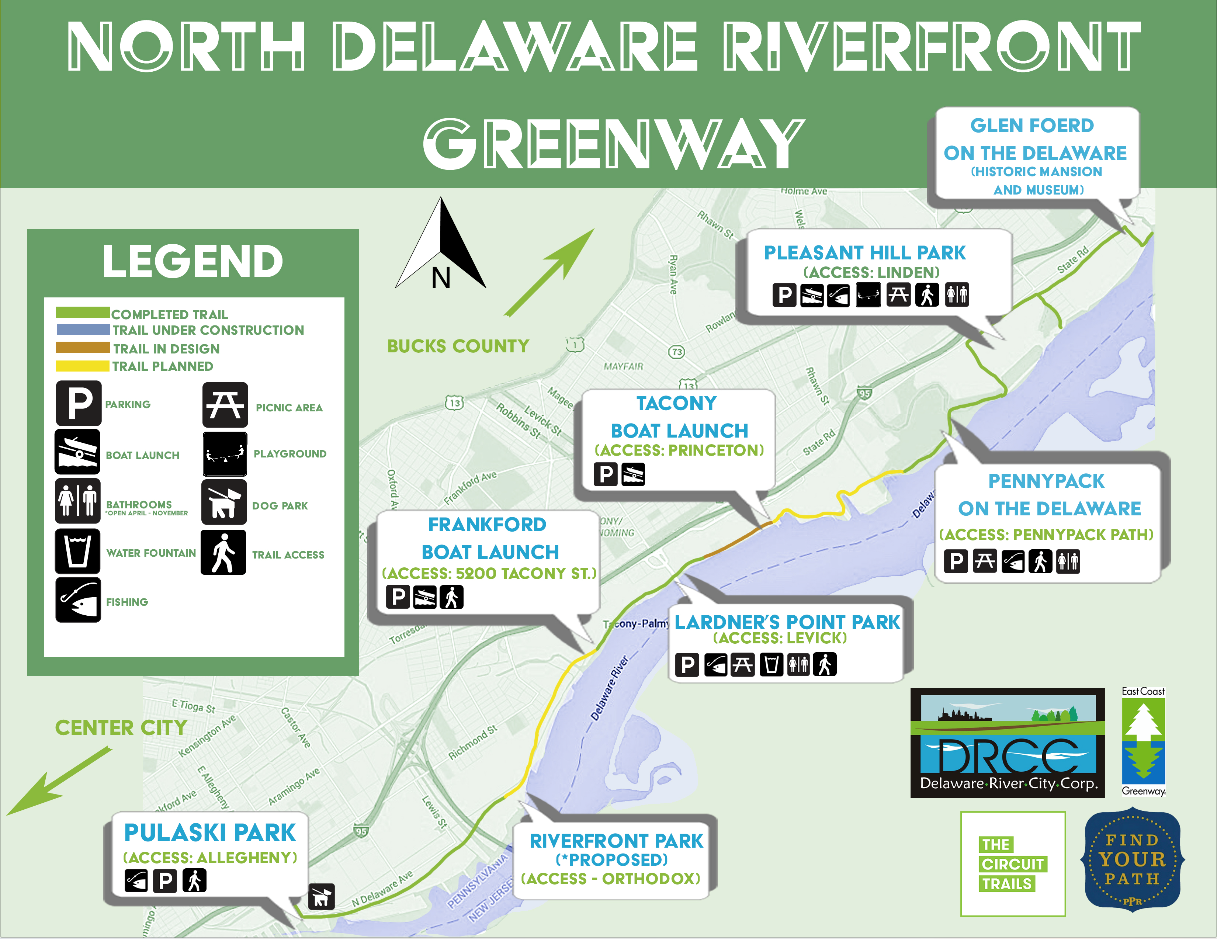 Don't miss out! Join Andrew Johnson (William Penn Foundation), Mike DiBerardinis, (City of Philadelphia), Kathryn Ott Lovell (Philadelphia Parks & Rec) and others for the K&T Trail ribbon cutting at the Frankford Boat Launch on May 15 and be one of the first people to use the newest Circuit Trail.
Interested in learning more about the developments on the North Delaware Riverfront Greenway? Check out this great video that breaks down the trail and park projects along the Greenway: http://drcc-phila.org/new-greenway-video/