Let Your Voice Be Heard – Take Action On the Circuit
Authored By: The Circuit Trails | December 8, 2016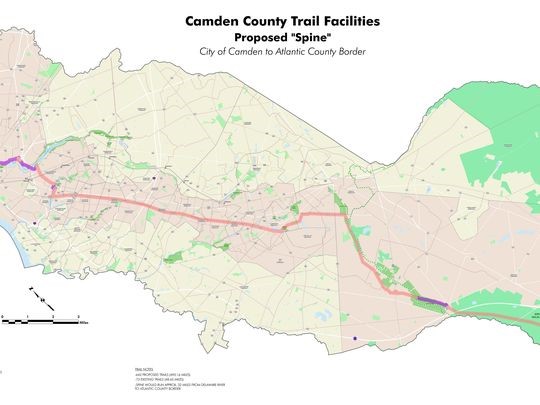 Love your local trail? Want to see the Circuit Trails continue to grow? The voices of passionate trail users matter at every stage of the planning process. Whether you use your voice to express the need for a new stop sign in your neighborhood, advocate for funding for a new trail in your community, or simply speak up about why you value having access to such a vast regional network of trails in our area, your voices are invaluable to the Circuit's success. There are ample opportunities to take action and make your voice heard #onthecircuit, and we have highlighted a few immediate actions you can take for trails!
Take a Survey!
Delaware County:
The Delaware County Planning Department is seeking input as they develop the Delaware County Transportation Plan to improve the County's transportation network. After holding two public open houses, the County is still seeking valuable public insight to help guide the plan's creation. Anyone who lives, works, or travels through the county is being asked to share their opinions via an online survey. Share your commuting habits, safety concerns, suggestions and insight with planners until December 26. Haven't heard of the Transportation Plan? Find out more on the plan webpage.
Chester County:
The Chester County Planning Commission is working to develop a new official Chester County comprehensive policy plan. The plan will expand on the current county plan which championed community initiatives such as transit and infrastructure improvements, economic revitalization, and sustainable technologies in Chester County. Trails in Chester County were large part of the success of the current plan as the county has built over 25 miles of trails since it began in 1995. As part of a thorough planning process, the County is asking community members to make their voices heard through a series of online surveys. To advocate for the continued growth of the Circuit Trails into Chester County, complete the transportation survey segment here.
Attend a Meeting!
As part of the Bicycling & Multi-Use Trails Plan adopted in 2015, Camden County has begun planning the Cross County Trail – an approximately 32-mile continuous loop trail running from Camden to Atlantic County, which will act as a "spine" for future trails and bike lanes. County officials are seeking public input about the proposed route of the trail. Join Camden County on Saturday, December 10 from 1 – 3 p.m. for a pop-up session at Winterfest to learn more about the project, voice your opinion, and share your communities' priorities with the planning committee. Keep an eye out for public meetings in 2017 as the trail alignment is finalized. Can't make the pop-up session? Share your feedback via their online survey here.