Prescribe-a-Trail: Walking to Happier and Healthier Lifestyles in Greater Philly
Authored By: The Circuit Trails | November 28, 2018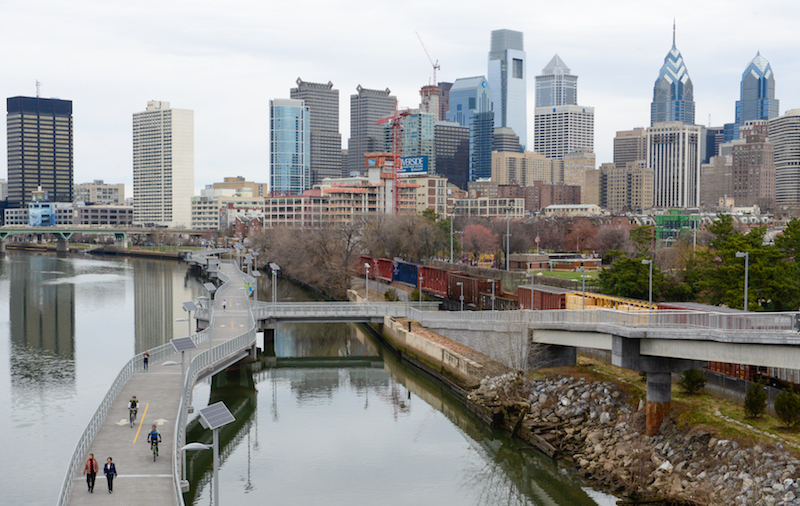 This blog was orginally published in the Winter 2019 issue of the Rails to Trails Magazine and then was edited into this blog post on the Rails to Trails wesbite.
Since 2015, Rails-to-Trails Conservancy (RTC) has been connecting hundreds of walkers in Pennsylvania and New Jersey to healthier lifestyles through Prescribe-a-Trail (PAT), a program in which Philadelphia-area hospitals and health-care organizations lead outings on local trails along the Circuit Trails network (an RTC TrailNation™ project) to promote exercise, good nutrition and healthy lifestyles.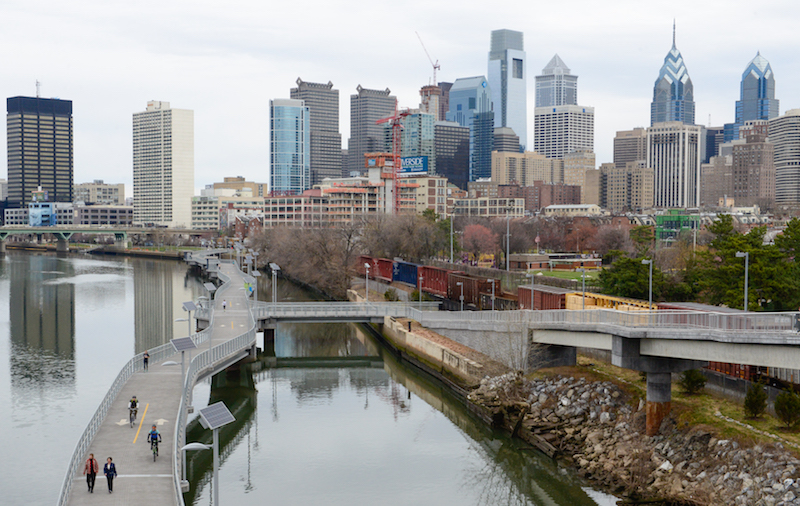 Schuylkill Banks River Trail | Photo by Laura Pedrick/AP Images
Typically covering 2 to 4 miles, the walks include a brief but thoughtful talk by a doctor, nurse or other clinician on a health-related topic, after which the participants take a stroll with their clinician. The flat, paved trails make it possible for walkers of all abilities to participate, and it's not uncommon to see young parents pushing strollers on the same walk as older folks using canes.
"It's free, informative, and—most of all—active." —Tom Sexton
To date, more than 20 local hospitals and health-care facilities have participated in PAT—and walks generally comprise between 20 and 30 people, a range that satisfies hospital outreach goals and allows for one-on-one conversations with clinicians.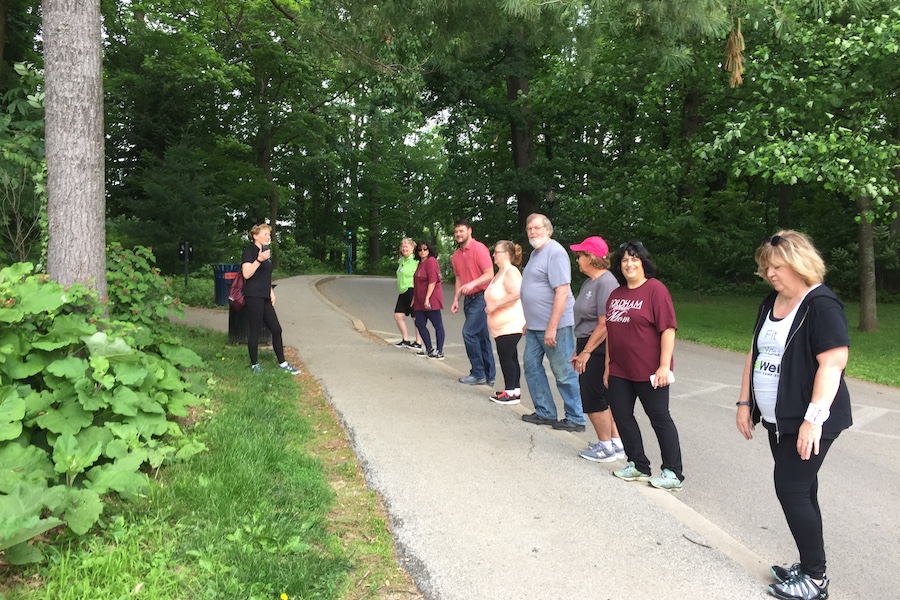 Prescribe-a-Trail participants enjoy a post-trail-walk calf stretch with a Main Line Health podiatrist. | Photo by Molly F. Duffy
The opportunity to ask questions of medical professionals during the walks has proven to be a popular feature of the program—with topics ranging from nutrition and cancer to the importance of proper sleep and wearing proper footwear for walking.
"Our Community Health Service teams … have brought together physicians, dieticians and other health educators to speak on topics of interest while 'walking the talk' with Prescribe-a-Trail participants," affirmed Maureen A. Hennessey, director of community health services for Bryn Mawr Hospital, one of four Main Line Health hospitals participating in the program. "[The goal is] to bring home the message that paying attention to one's personal health includes a strong relationship with your primary care physician and making sure to include healthy activities in your daily routines."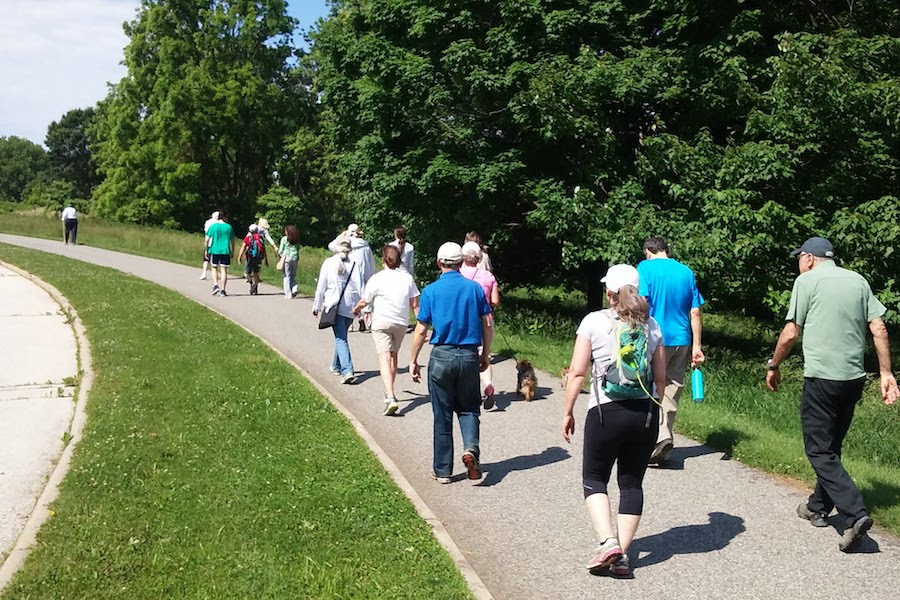 Main Line Health walk on the Joseph Plumb Martin Trail in Valley Forge National Historical Park. | Photo by Roy Perry
PAT walkers tend to come back for more—owing to the way in which advice is not just communicated verbally, but through direct experience. The idea is to learn by doing—together.
"The experts are very well chosen, the topics are always interesting, and the chance to talk informally is invaluable. I've learned a lot!" said PAT walker Roy Perry.
Other benefits: Socializing makes people happy. Add walking in nature—and the happiness factor multiplies! People intrinsically want to connect with one another, and PAT facilitates that.
"It's free, informative, and—most of all—active," said Tom Sexton, RTC's northeast regional director. Trail groups play a key role in PAT by introducing hospitals to appropriate trails for the program, providing maps and parking details, and imparting local trail knowledge to PAT walkers. To encourage more hospitals to create PAT programs, and to support clinicians, RTC created a free how-to guide (available for download).
"The PAT program has the potential to impact the entire community—from the clinicians and other health-care workers who need these types of convenient programs to reach a wider range of people, to the locals who can benefit from the direct access to advice and health expertise and integrate it into their daily routines," said Sexton. "It's a win-win."