Race to the Trails This Weekend
Authored By: The Circuit Trails | October 28, 2016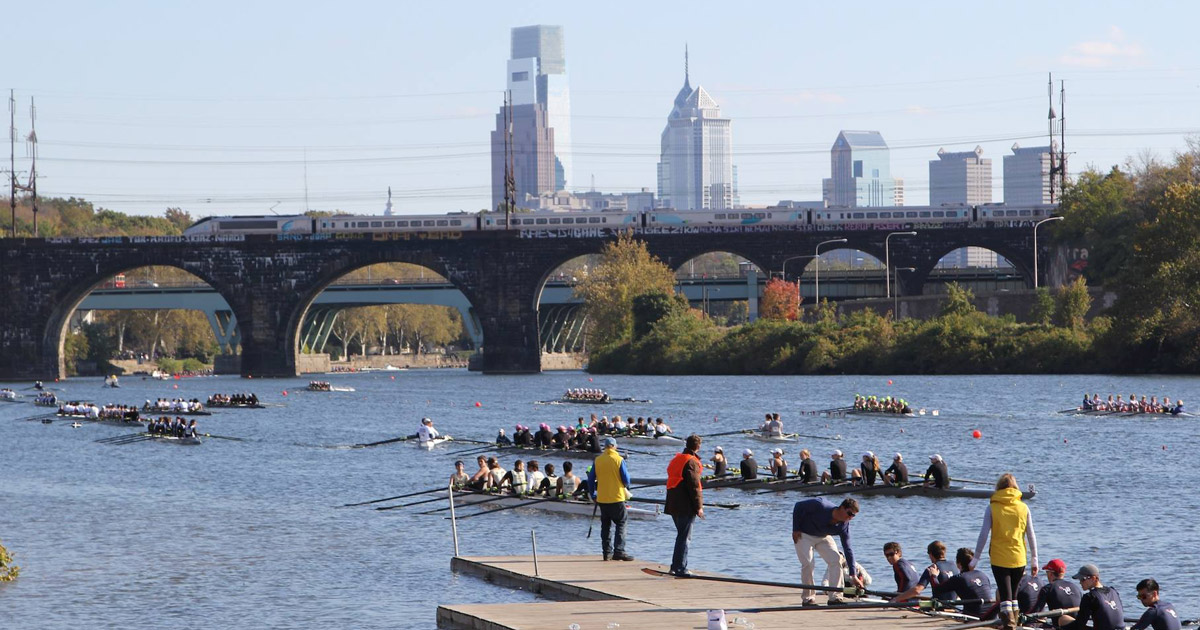 Photo via visitphilly.com
This weekend the Circuit Trails will have a front row seat to Philadelphia history. During the Head of the Schuylkill Regatta, the World's top scullers (rowers, basically!) will take to the Schuylkill to battle for the prestigious Gold Cup. The Gold Cup Race is the most storied race in Philadelphia's rich history of rowing, and because of its short distance (just 750 meters) spectators are typically treated to tight finishes.
We've said it before, but we'll say it again… the Circuit Trails are not just about walking, running and cycling. They are about the spectacular events that happen along the trails, the connections to parks and waterways that make our communities great, and the endless hours of entertainment that can be found.
So this Saturday, plan a trip on the Schuylkill River Trail to take in the spectacular sportsmanship that will be happening on the river. Enjoy the festivities, enjoy the trails, and most importantly, enjoy yourself!
If you go:
Saturday, October 29, 2016
11:45 a.m. Gold Cup Challenge (Women)
11:55 a.m. Gold Cup Challenge (Men)
1:00 p.m. Awards Ceremony
The course for the Gold Cup race is a 750-meter straightaway between Girard Avenue Bridge and the start of Boathouse Row. To learn more visit thegoldcup.org.