Rally for the Circuit Trails – 500 miles by 2025
Authored By: The Circuit Trails | October 15, 2020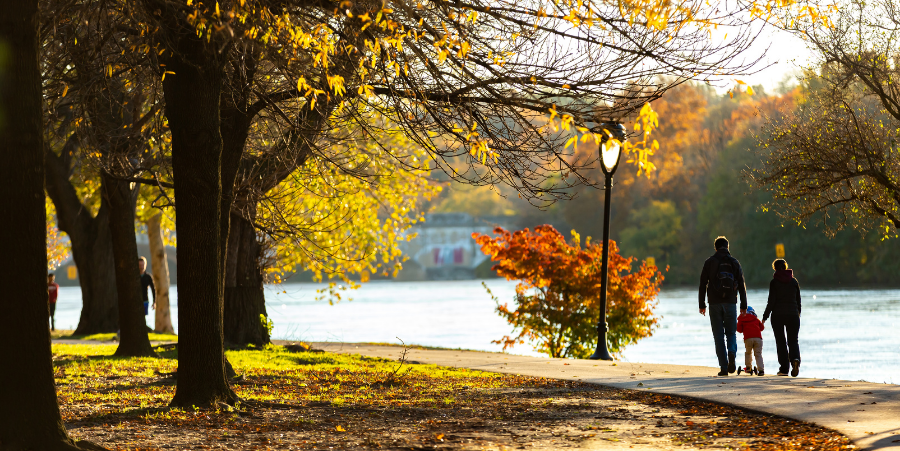 The Circuit Trails is an incredible regional asset for the Greater Philadelphia and southern New Jersey region. Our diverse and growing network of nearly 340 miles of trails is a place for our community to connect, gather, commute, recreate and discover new destinations across our nine-county region.
But you know that ? and you also know how important (and popular!) the trails have been as an outdoor destination during these many months of pandemic.
What you might not know is that as the Circuit Trails Coalition, we have our sights set on completing more than 800 miles of regional multi-use trails by 2040. Once complete, the Circuit Trails will be a trail network unlike any other in the country ? connecting the urban, suburban and rural communities of one of the largest metropolitan regions in the U.S. This connectivity will make our region stronger by providing a place for healthy transportation and recreation, linking our communities to green space, and making our neighborhoods more attractive places to live and work.
Developing more than 800 miles takes time, effort and funding from a variety of partners, local government officials and community advocates. That?s why we?ve been working toward the short-term goal of completing 500 miles by 2025.
With 160 miles to build in the next five years, we are gearing up to kick off new efforts to make 500 miles by 2025 a reality. How are we going to make it happen? We have a plan?and you can help!
Here are a few ways that you can get involved and advocate for the Circuit Trails:
Attend the Rally for the Circuit Trails Events
Join the leadership of the Circuit Trails Coalition, the group of 65+ organizations behind our regional trail vision, for rallies and information updates on Facebook Live on Tuesday, October 20 at 6 p.m. or on Thursday, October 22 at noon. We're hosting the rally twice—once at lunch time and once in the early evening—to make it easier for you to attend. Please RSVP for the time slot that works for you.
Send an Email to Your County Representatives
Let your representative know how much you love the trails in your county, how appreciative you are for their support, and how essential their continued support is to the future of the Circuit Trails. Click on your county below and complete the easy-to-use form that will automatically be sent to your local officials with your words of thanks and encouragement for their Circuit Trails support.
Sign Up to Become a Circuit Citizen
Are you passionate about our growing Circuit Trails network? Turn your passion into progress #onthecircuit―join the Circuit Citizens! The Circuit Citizens community is a growing, interconnected, multi-county network of people who are interested in supporting and advocating for the advancement of the Circuit Trails network.
Keep Your Eye Out For County-Based Advocacy Opportunities
We've created actions teams for each county in our nine-county region. In the coming months, each county will hold meetings over Zoom to discuss the status, progress and needs for trail development in your neighborhood. As these events get scheduled, you'll be able to find them on our Facebook Events page. If you live in Montgomery County, you can sign up for your county meetings now!
For more information about the Circuit Trails network, trail developments and other exciting news, make sure you're following us on Facebook, Twitter and Instagram. Not a fan of social media? Sign up for our monthly newsletter here to stay up-to-date!