RECAP: Senator Yudichak Takes a Hike on the D&L Trail
Authored By: The Circuit Trails | July 20, 2018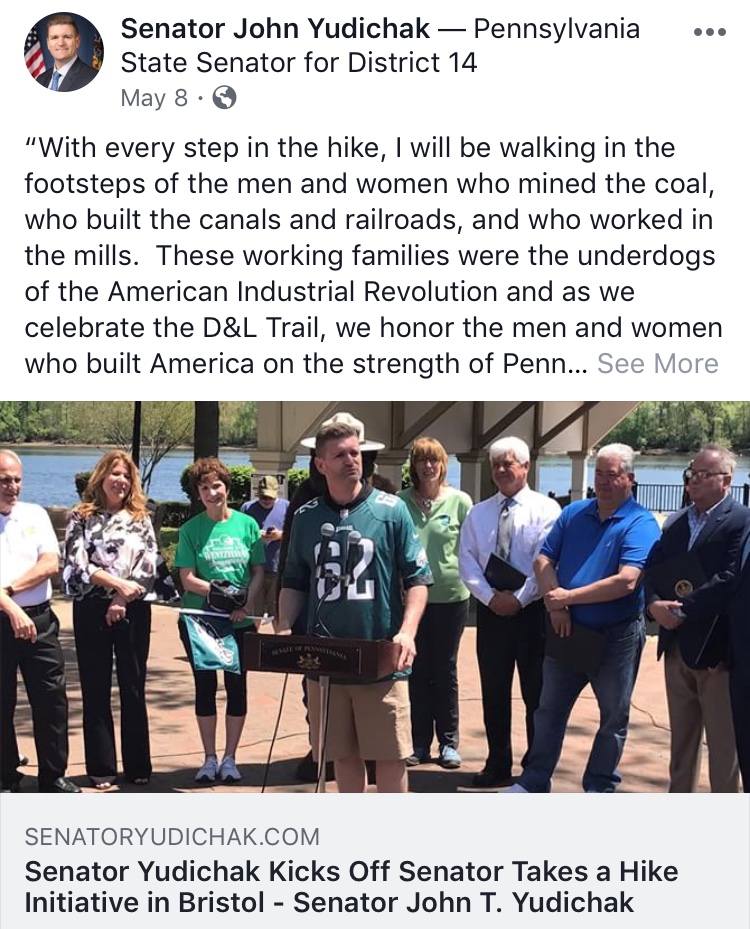 Cue the Eagles fight song, congratulations are in order for our friend, Pennsylvania State Senator John Yudichak! On Friday, July 13, Senator Yudichak fulfilled his promise and completed his 165-mile long hike of the D&L Trail. What made him take on such a monumental trek? Besides his passion for the environment, in early 2018 Senator Yudichak declared that if the Philadelphia Eagles won the Super Bowl he would hike the entirety of the D&L trail.
When the Eagles brought the Lombardi Trophy home, Senator Yudichak had to make good on his word—and he took to the trail! He began his journey on May 8 right here #onthecircuit, kicking off the #SenatorTakesaHike campaign along the Delaware River Waterfront in Bristol, PA. We were there to celebrate—rewatch the live remarks that kicked-off the hike.
Now, to celebrate the completion of his journey, we've highlighted some of his memorable moments on the D&L.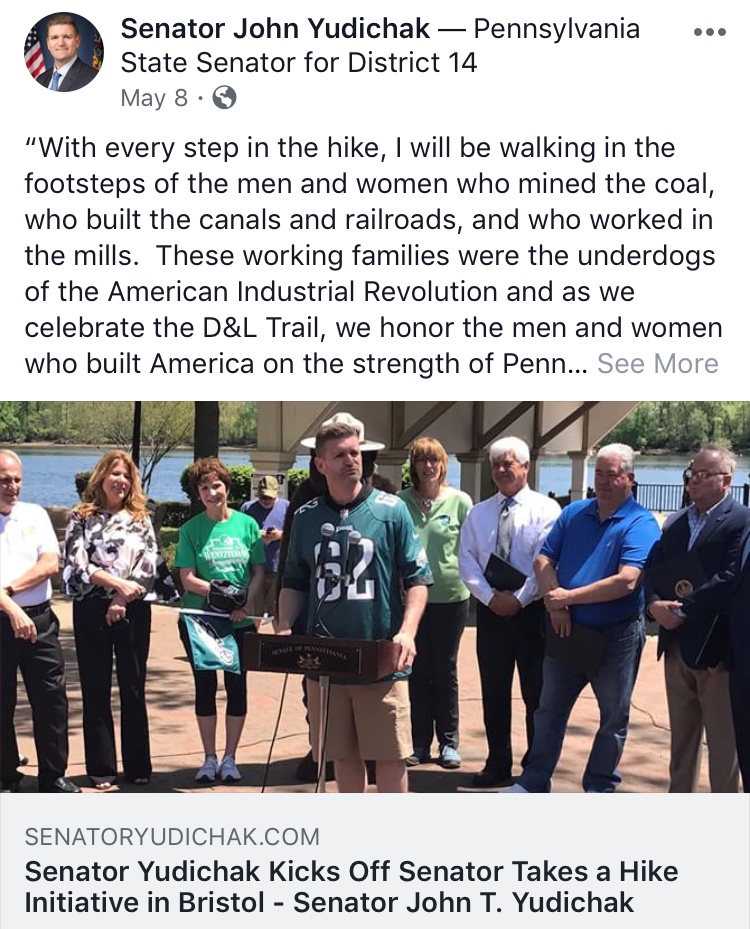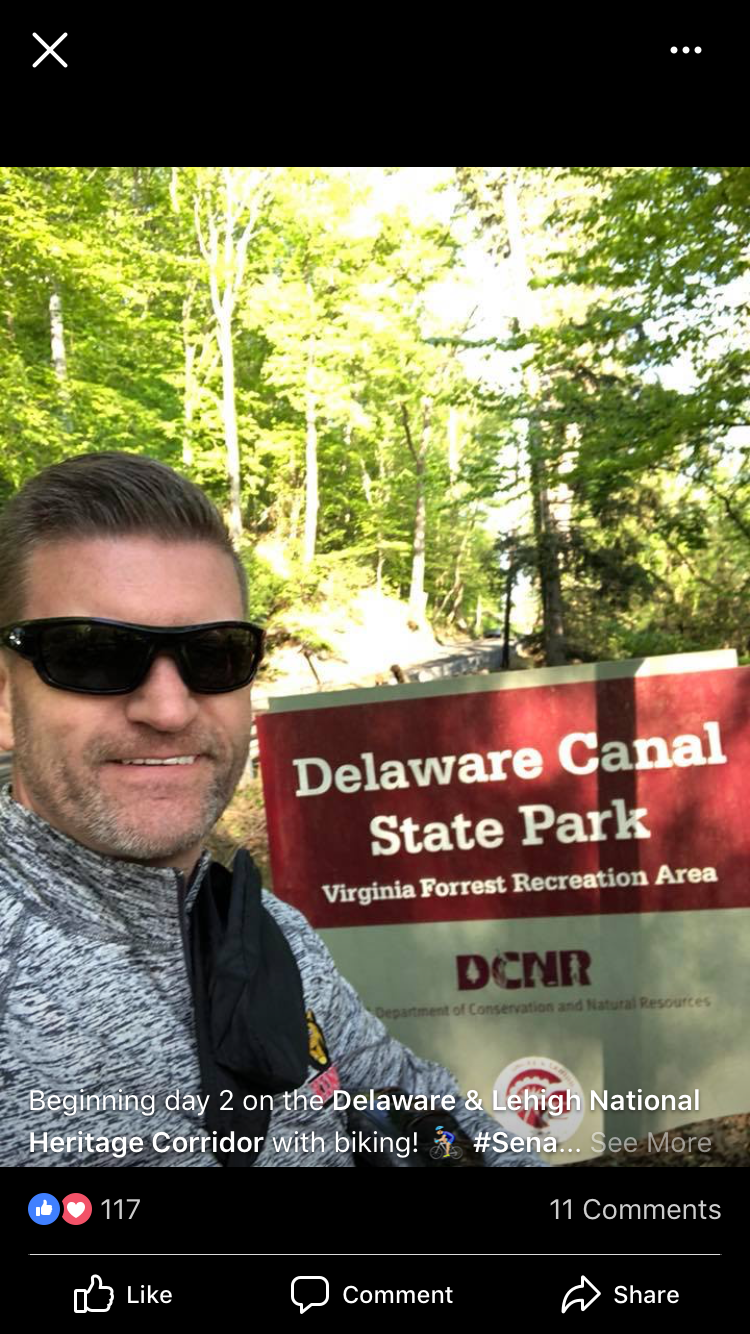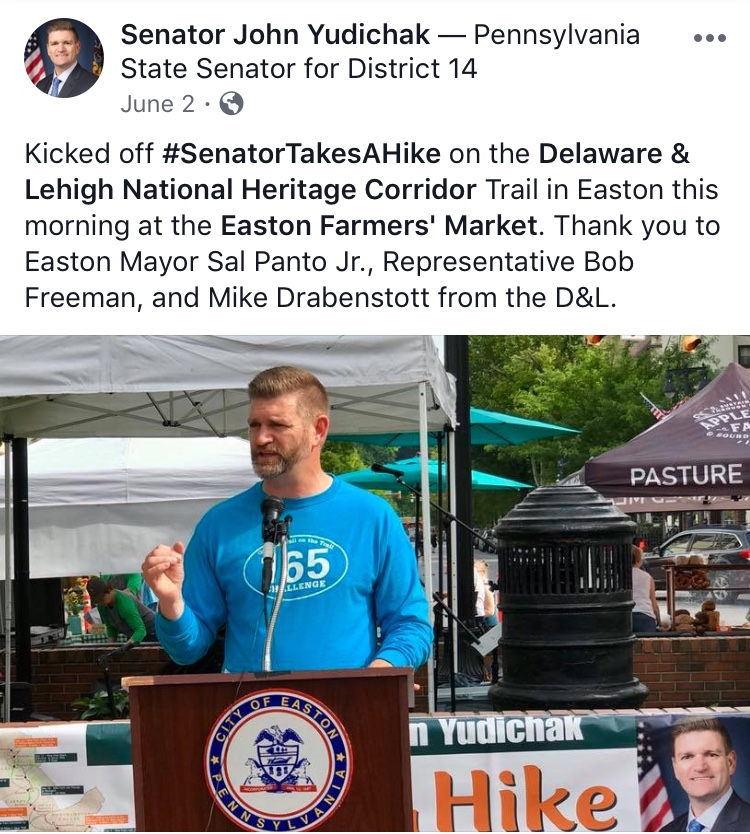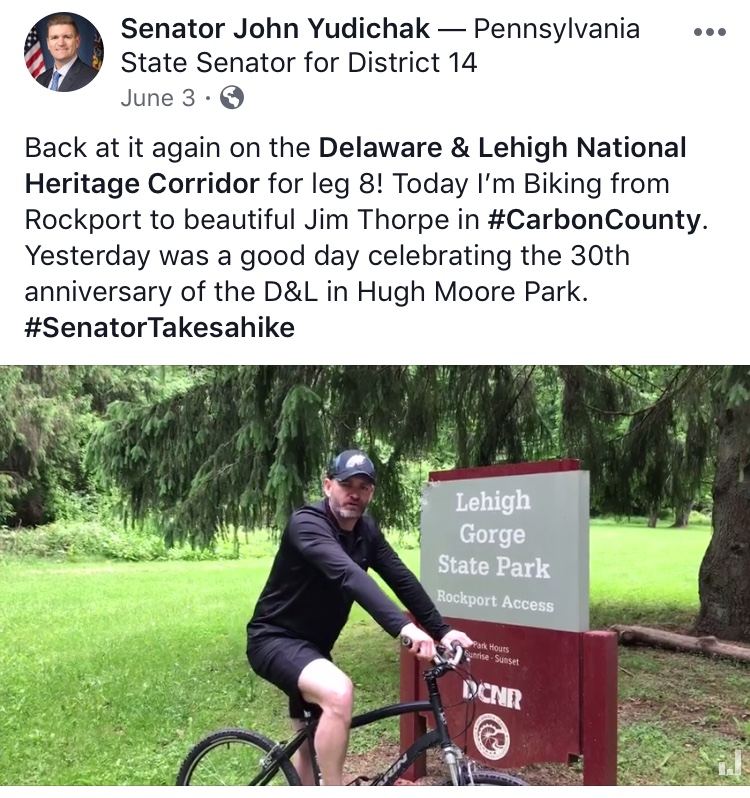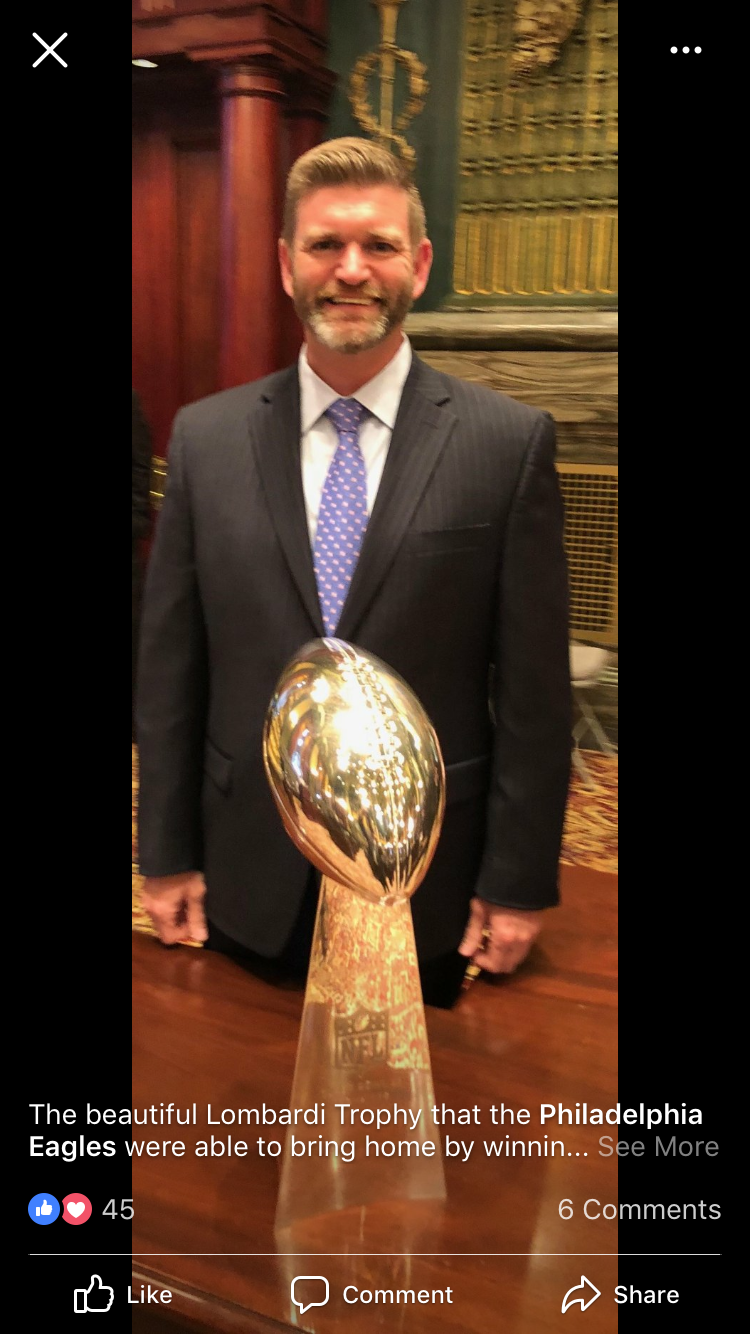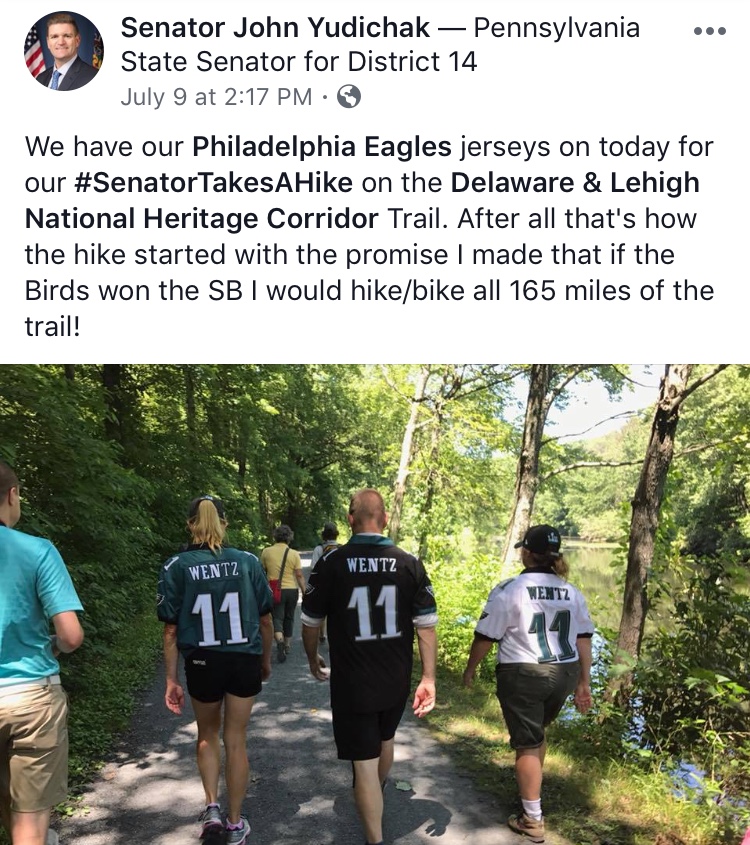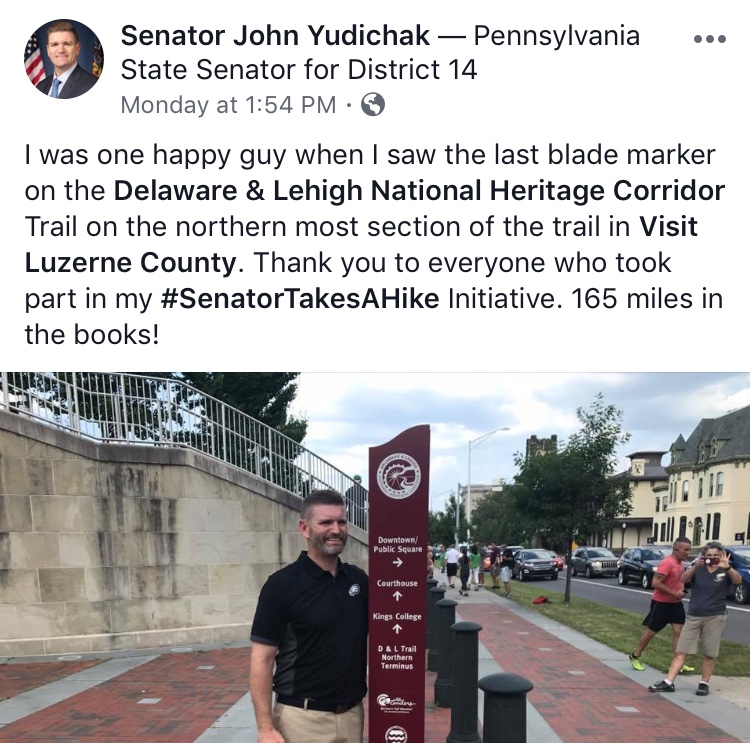 His trek also raised awareness for exisiting gaps along the D&L Trail that when complete, will increase the connectivity of the D&L Trail, and ultimately create greater connections within the Circuit Trails network and beyond. From Bristol to Wilkes-Barre, it was an thrill to follow along as Senator Yudichak tackled the trail. Congrats, Senator! Our only question – which trail #onthecircuit will you take on after next year's Superbowl win?
Want to follow in Senator Yudichak's footsteps? Plan your trip on the D&L today! Don't forget to snap a photo and share with us using #onthecircuit.