Seasonal Shifts: Recapping a Summer of Fun #OnTheCircuit
Authored By: The Circuit Trails | September 27, 2021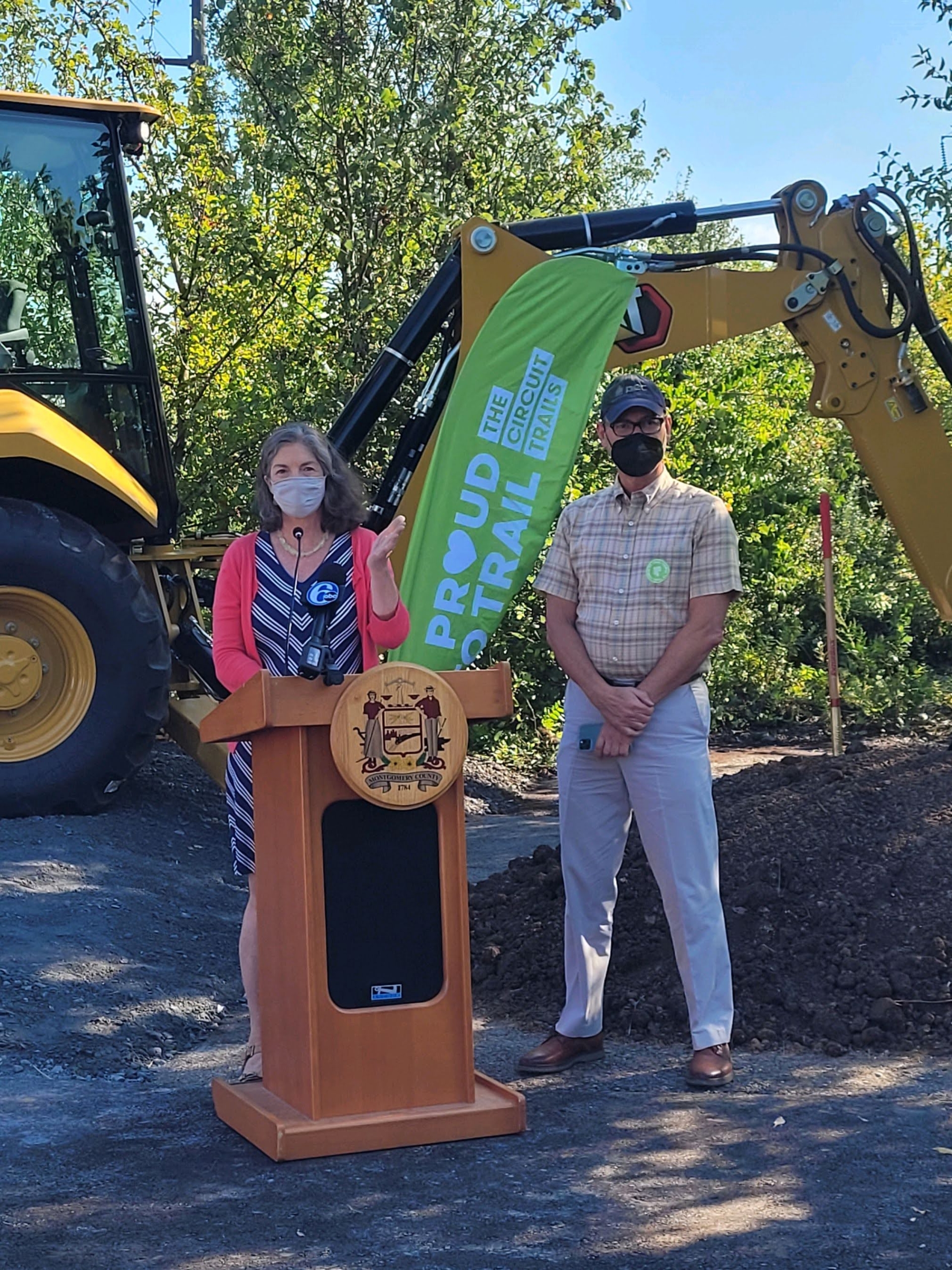 This summer was one to remember #OnTheCircuit! We opened new trails, experienced awesome art installations, took action to advance the network, and connected as a community over our region's trails. As summer comes to a close, we are looking back at its high points while looking forward to exploring the trails this fall.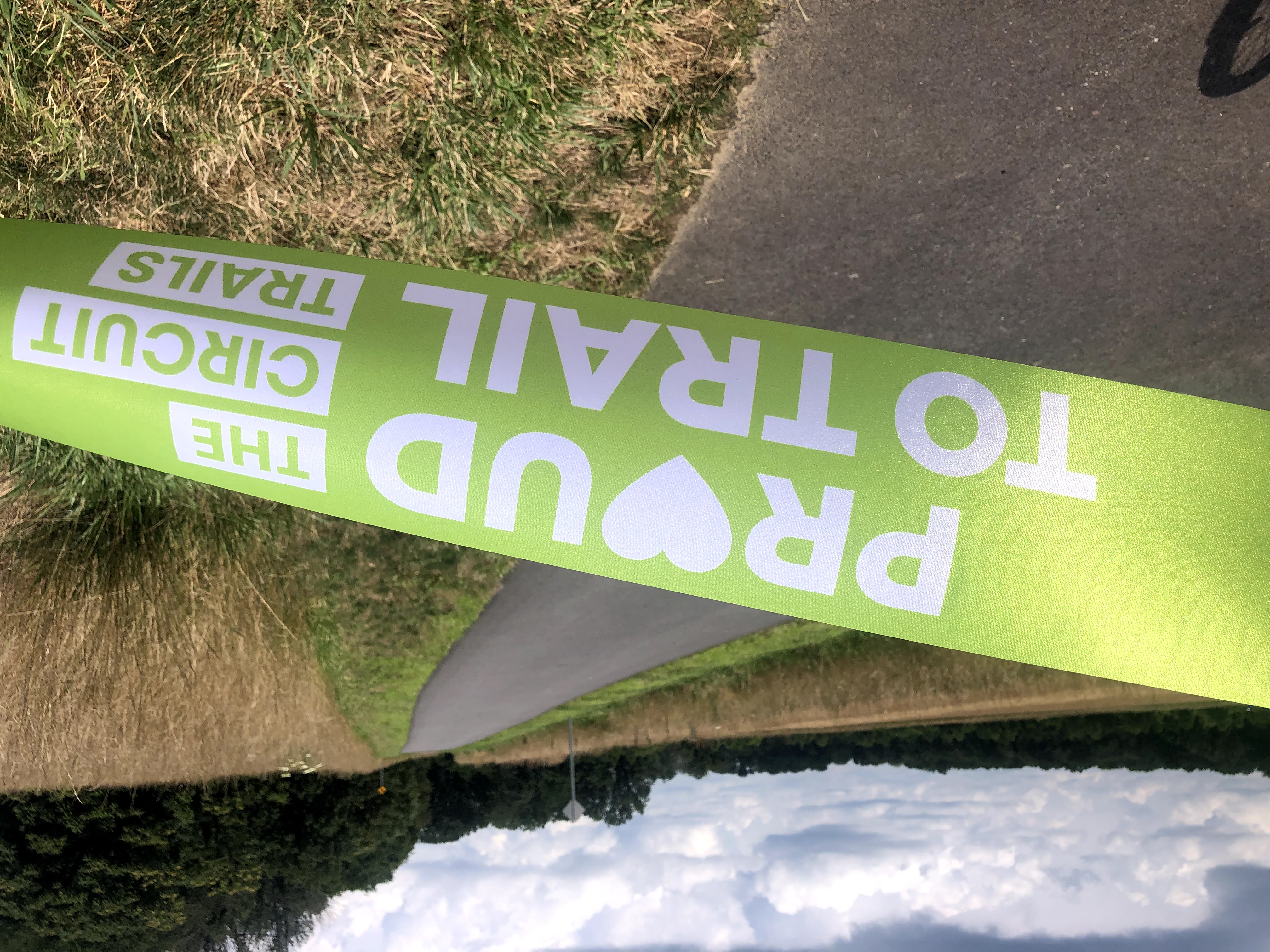 A portion of the new segment of the Delaware River Heritage Trail
Delaware River Heritage Trail Ribbon Cutting and Group Ride
On July 10, we kicked off the summer with the ribbon-cutting ceremony for the Delaware River Heritage Trail at Crystal Lake, followed by a group bike ride down the trail. This new section expands the Delaware River Heritage Trail by 5.5 miles, connecting Crystal Lake Park to the Roebling Museum.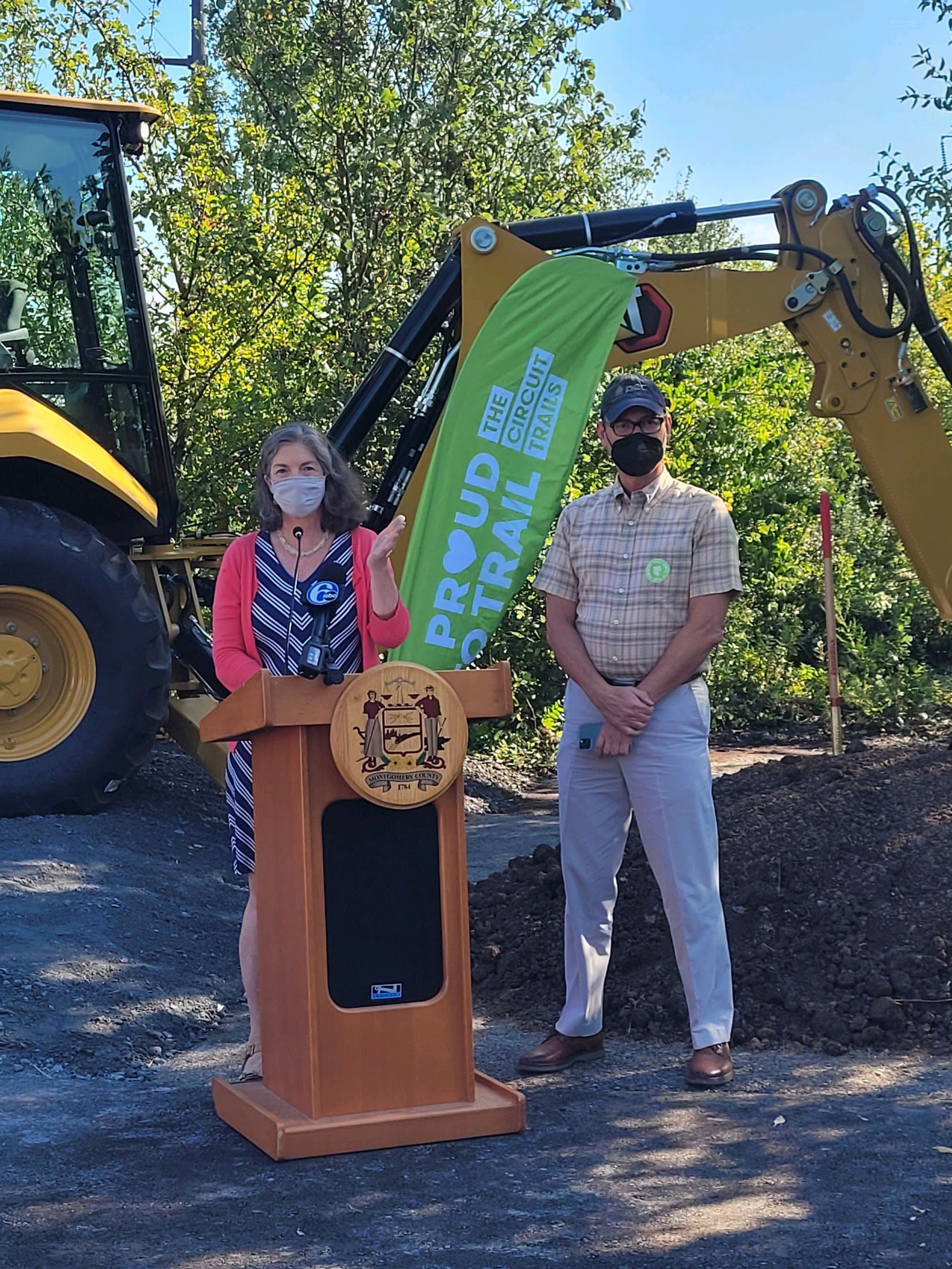 Circuit Trails Coalition Chair Sarah Clark Stuart and Pennsylvania Vice-Chair Partick Starr at the Chester Valley Trail Extension groundbreaking | Photo by Lou Savistani
Chester Valley Trail Extension Groundbreaking
It's always exciting to celebrate the beginning of a trail project, and we were thrilled to help break ground on the 3.8-mile Chester Valley Trail extension in Montgomery County on Sept. 10. The new segment is anticipated to be finished in October 2022, and when complete, the extension will link the existing 14.5-mile portion of the Chester Valley Trail, which currently runs from Exton to King of Prussia, to the Schuylkill River Trail in Norristown.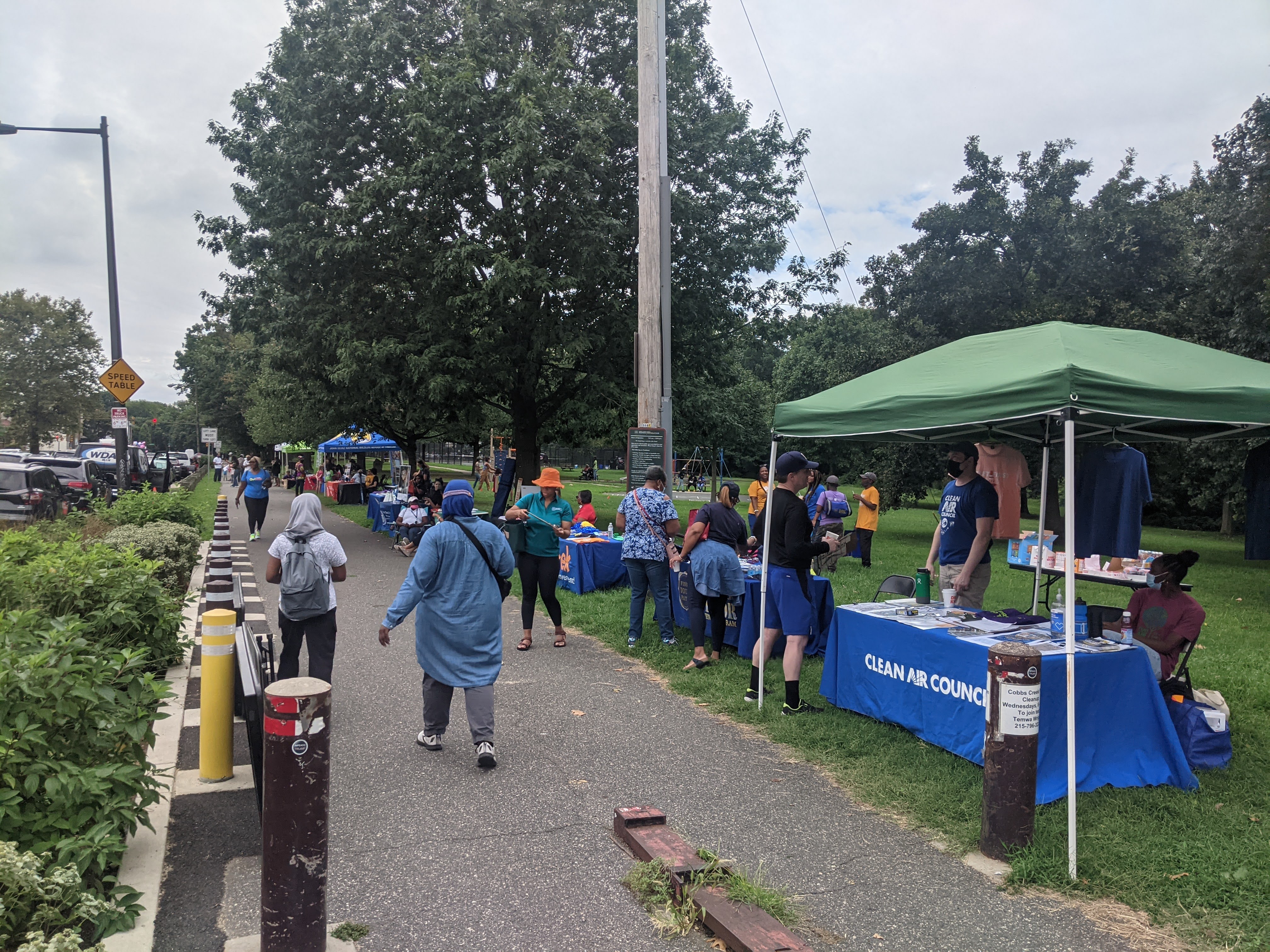 Photo from the My Circuit Trails Summer Celebration at Cobbs Creek Trail
My Circuit Trails Summer Celebrations
This year, we joined forces with a few community partners to host My Circuit Trails Summer Celebrations along a few trails #OnTheCircuit: the Schuylkill River Trail, Cooper's Poynt Park and Cobbs Creek Trail. We had so much fun welcoming locals and visitors to the trail while enjoying music from our friends at WDSD-FM and a variety of cool treats.
Just because the summer has come to an end, that doesn't mean you can't plan more adventures on the trails! In fact, fall is one of the best times to get out and explore our region's trails. With more than 350 miles of Circuit Trails, you're sure to find plenty of things to do—ranging from events to volunteer opportunities—and beautiful fall foliage this season. To get inspiration, resources and ideas for enjoying autumn along the trails, head over to our My Circuit Trails webpage.
Start getting into the fall feeling with a Fall Festival & Concert on Saturday, Oct. 2, along the Tacony Creek Trail. This joint production of the Tookany/Tacony-Frankford Watershed Partnership and Olney Culture Lab of CultureTrust Greater Philadelphia Professor Randy J. Gibson and his Double Portion Ensemble will perform his Tacony Creek Suite album in its entirety live at this activity-packed free event.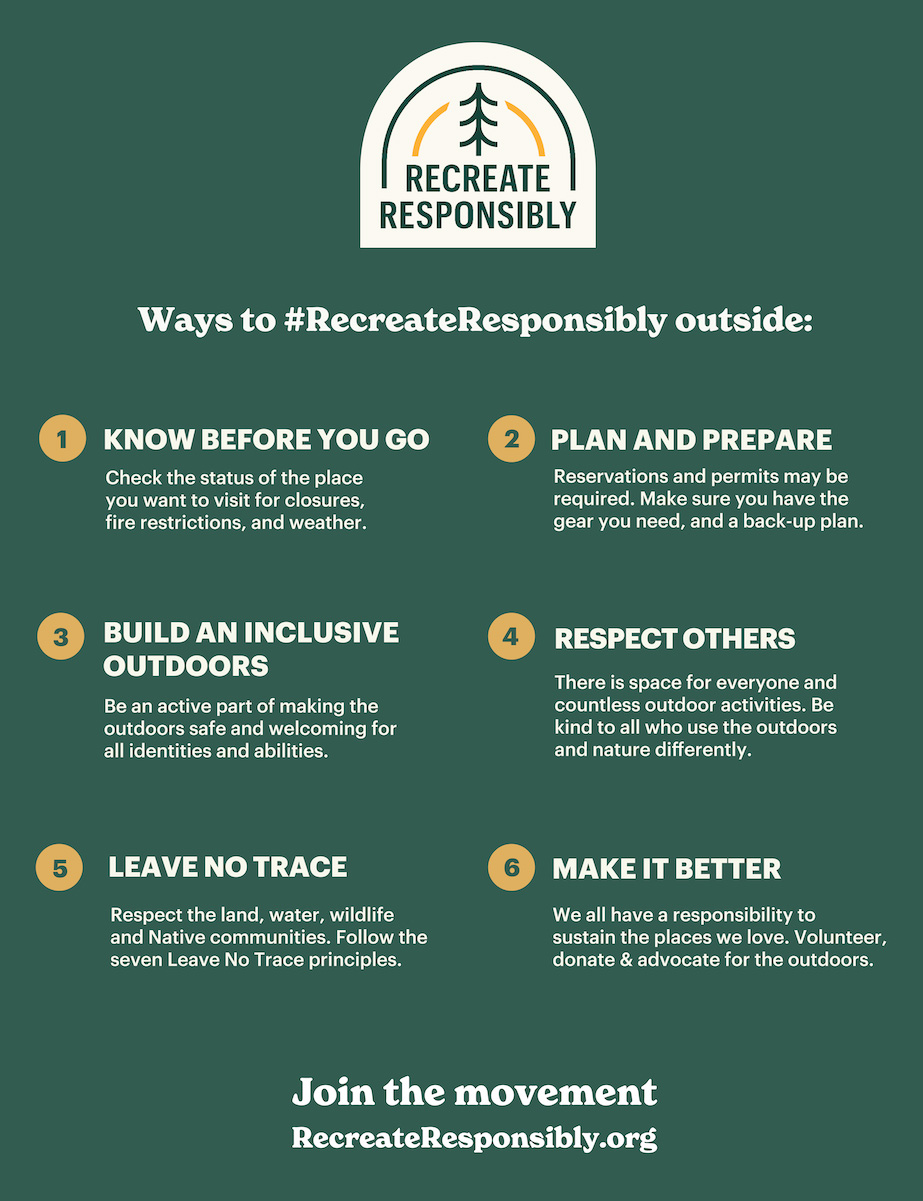 The seasonal shift is also a good time to brush up on tips to #RecreateResponsibly and make the outdoors welcoming for everyone. Help do your part to keep these spaces safe and accessible by reviewing and following the trail etiquette tips here.
As always, remember to share your trail adventures with us on social media by using the hashtag #OnTheCircuit and tagging us on Facebook, Twitter and Instagram!