Six Scavenger Hunt Destinations to Visit This Summer #onthecircuit
Authored By: The Circuit Trails | July 13, 2018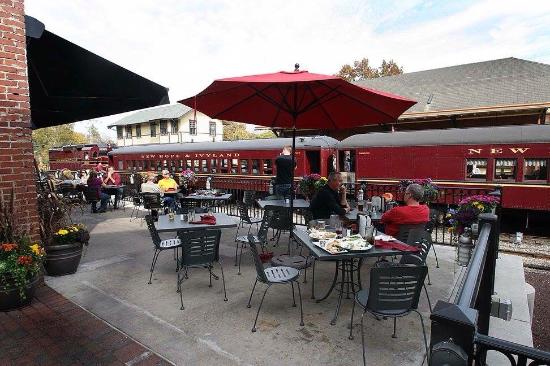 Alright – so you know about the Circuit Trails network. You know that the trails are a place to relax, to play, to connect with nature, and to explore. But maybe you didn't know that thanks to trails #onthecircuit, destinations like breweries, parks, shops, restaurants and education centers are all within reach. YES! Using the trails as transportation, there's so much to be explored; and that is why we created the Circuit Trails Scavenger Hunt. We've mapped out destinations you can connect to from all across the region using the Circuit Trails network.
Need a starting point? Try out one or more of these six destinations #onthecircuit for you to discover this summer! While you're there, snap a pic and share it with us by using #onthecircuit and tag us @circuittrails on Twitter, @thecircuittrails on Instagram and @TheCircuitTrails on Facebook! Your post will enter you win our Scavenger Hunt grand prize lottery, including swag, excursions, and… a brand new ride from Fuji Bikes. It's time to get started!
Quench your thirst on a hot summer day or meet with friends after a day of work by using the D&L Canal Towpath Trail to visit the Triumph Brewing Company in New Hope, PA. Using the trails to walk your dog? No worries, Triumph Brewing Company has a dog friendly patio!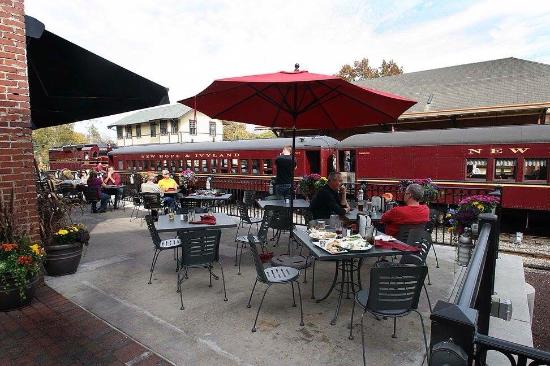 Patio views at Triumph Brewery that cannot be beat!
Visit the Stony Brook-Millstone Watershed Association, part of the Alliance for Watershed Education in Hopewell Township, NJ to study up on watershed health. Take a tour, explore exhibit halls with live animal displays (including a Butterfly House!) and interactive exhibits, and more. Take the Lawrence Hopewell Trail there and enjoy scenic views along the way.
Bonus: love to Geocache? There are several permanent hidden caches on the 950-acre property; grab that GPS and take your Circuit Trails Scavenger Hunt to the next level.

Head down the trail to spend a day with the butterflies at the butterfly house, and then brush up on your water-saving tips to keep our rivers as clean as possible.
Summer is the perfect time for picnics. Head to the Maria Barnaby Greenwald Memorial Park to enjoy the perfect picnic among the beautiful scenery. Ride, walk or run over to the park via the scenic Cooper River Trail. After the picnic, explore the "watchable wildlife trail" to see what you can spot (and snap a photo, too!)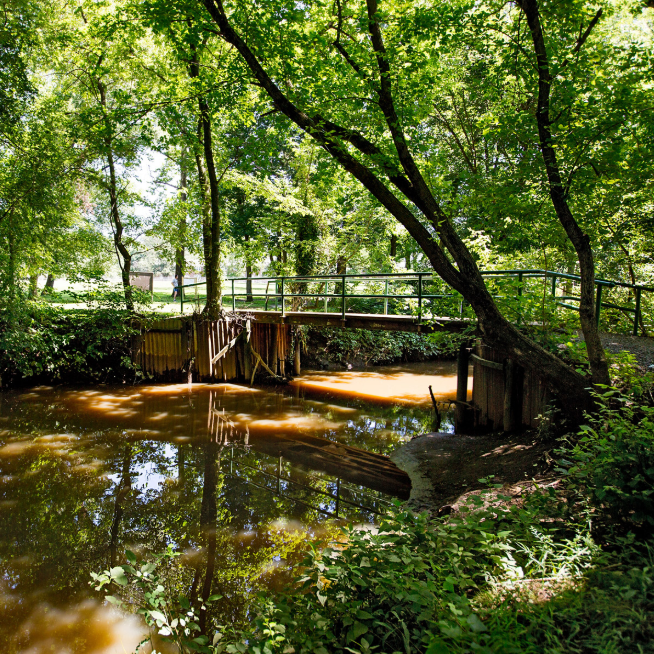 There is lots to explore along the Cooper River Trail, including shaded views and scenery like this. Don't forget to pack your picnic!
Whether you're a runner, cyclist, or outdoor enthusiast, you know one thing is true: you can never have enough gear. If you are going to be exploring the Circuit Trails all summer long, you'll want to stock up at REI! Use the Cross County Trail to start your summer shopping at the Conshohocken location.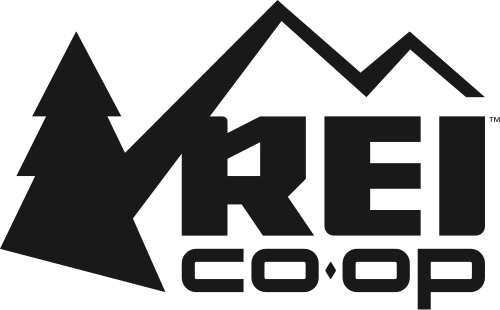 Many people know of the Philadelphia Museum of Art, but what many don't know is that you can get there using the Circuit Trails! Spend a wonderful summer day exploring art and the trails by taking the East Coast Greenway or the scenic Schuylkill River Trail along the Schuylkill Banks. Another must-see while you're there? Stop and smell the flowers at the beautiful Azalea Garden next to the trail just outside of the museum!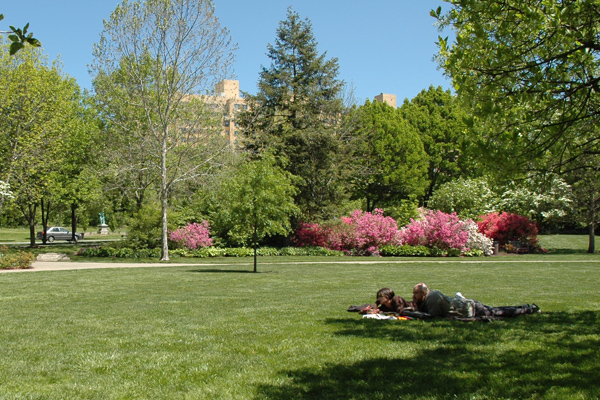 The gardens at the Art Museum are a peaceful place to grab some shade before you carry on down the Schuylkill River Trail. Photo via Visit Philly.
Not one, but two breweries make this list – and they're both connected by the D&L Canal Towpath Trail! Plan a trip on this trail with friends and rest assured, you have plenty of choices for refreshments and a great bite to eat along the way. Vault Brewing Company in Yardley, PA is well known for its great tap selection and is located in the former Yardley National Bank, a historic location in itself!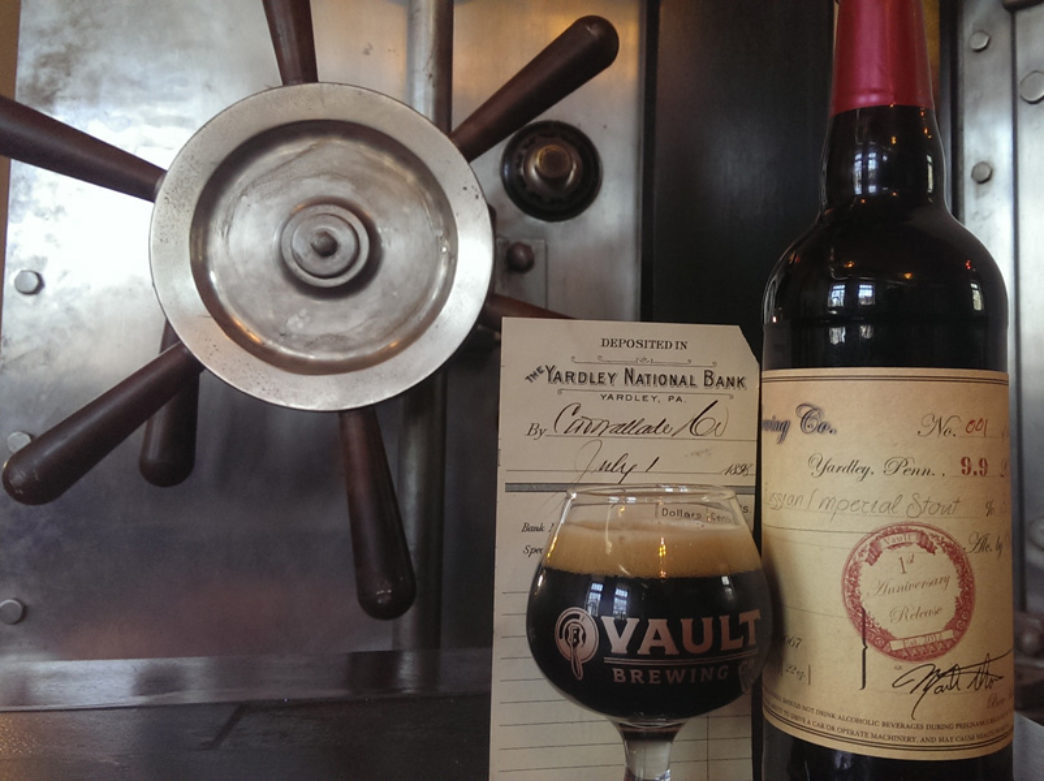 Grab a thirst-quenching brew after you travel via the scenic D&L Canal Towpath! Photo via Vault Brewing Co.
These are only six of the countless destinations you can travel to #onthecircuit. Check out our full Scavenger Hunt Map to explore the full list and start planning your hunt. Good luck, and we'll see you on the trails!