Spooktacular and Safe Ways to Celebrate Halloween This Year #OnTheCircuit
Authored By: The Circuit Trails | October 28, 2020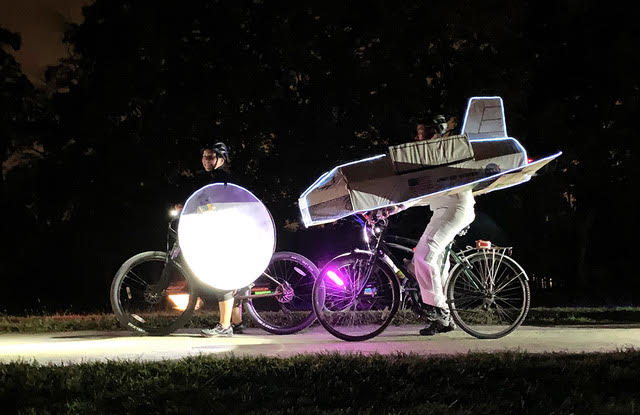 Halloween is just around the corner, and this year the Center for Disease Control and Prevention (CDC) is discouraging many traditional Halloween activities to mitigate the risk of spreading the COVID-19 virus. We've had our share of "tricks" this year. But never fear, there are plenty of "treats" still to be had #OnTheCircuit this Halloween.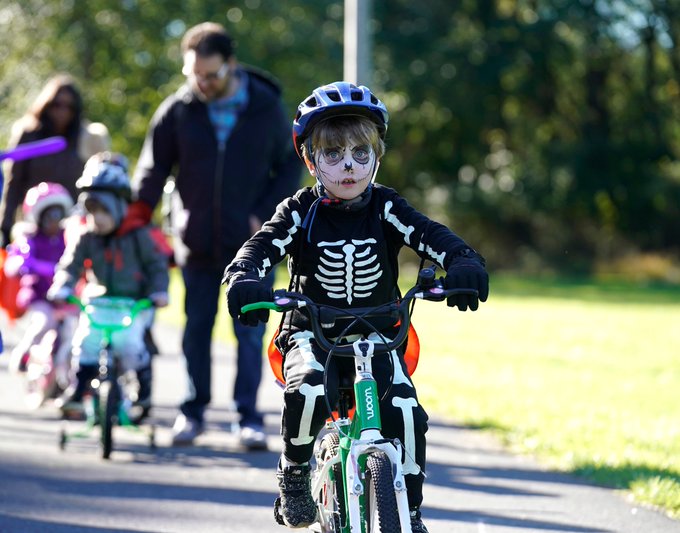 Photo from 2018 LHT Trail or Treat event, photo courtesy of the Lawrence Hopewell Trail Corporation
Showcase your spooky spirit with a dressed-up stroll
Take your costume out for a spin #OnTheCircuit! Whether on wheels or on foot, you can show off your creativity with a Halloween stroll on the trails. Be sure to pose for a few photos! Post your pictures using #OnTheCircuit, so we can share your spooktacular shots on our social media accounts.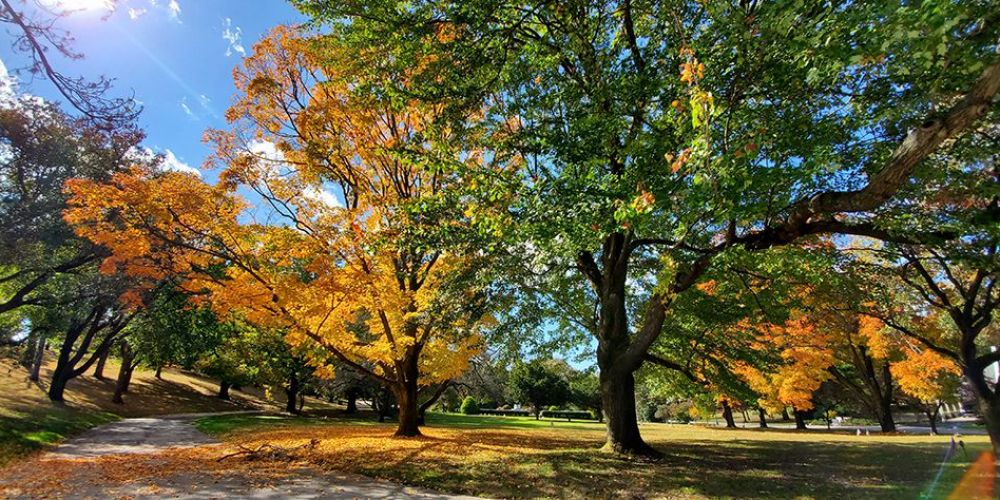 Photo courtesy of West Laurel Hill Cemetery
Go on a haunted hike
Early fall mornings on the trails can provide a foggy scene straight out of a creepy movie. And if fog's not frightening enough for you, check out the Cynwyd Heritage Trail which runs alongside the West Laurel Hill and Westminster cemeteries. Plenty of ghouls and ghosts there, so pass through if you dare!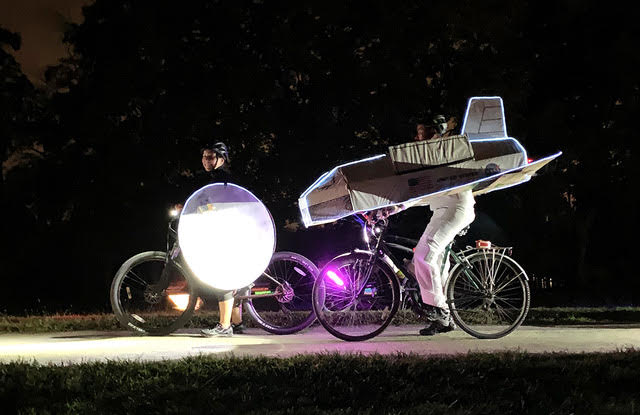 Photo courtesy of the Lawrence Hopewell Trail Corporation
Bike with your boo
Take your traditional couples costume to the next level by gearing up for a bike ride for two along your favorite trail. Use our Circuit Trails map to find a scenic trail ride near you.
Before heading out on your eerie Halloween explorations #OnTheCircuit, be sure to check with the local trail management organization to learn the status of trail facilities. Contact information is available when accessing individual trail records at TrailLink.com. Remember to keep at least six feet of distance from others and come prepared with a cloth face covering to help do your part to stop the spread of the virus.
Happy Halloween!