Spring Stay-cation: 5 Trails to Explore This Spring Break
Authored By: The Circuit Trails | March 7, 2019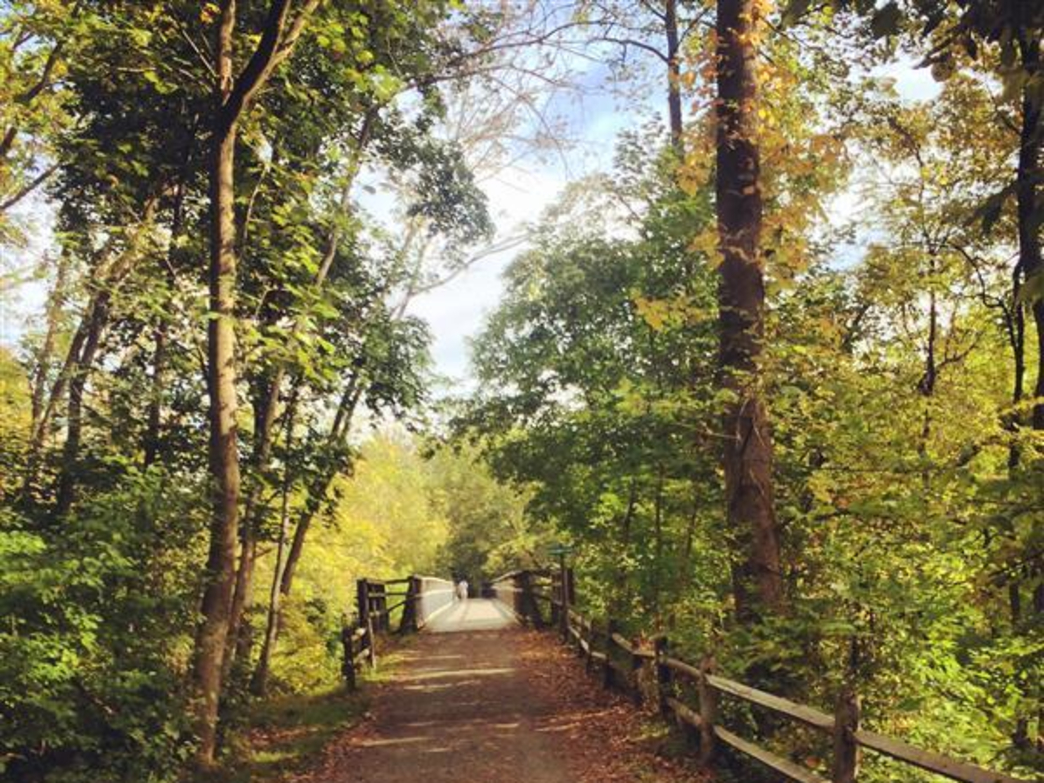 With spring break just around the corner, and a snowy March predicted ahead, a warm vacation is seeming better and better each day! But who says a relaxing and memorable trip needs to break the bank? Instead of a tropical destination vacation, why not consider a stay-cation right here #onthecircuit! Whether you have one day or one week off, the diverse trails #onthecircuit can take you to scenic destinations around the region that will leave you wondering why you didn't explore sooner. So pack a bag (or just some snacks) and check out these five trails that will satisfy your vacation cravings!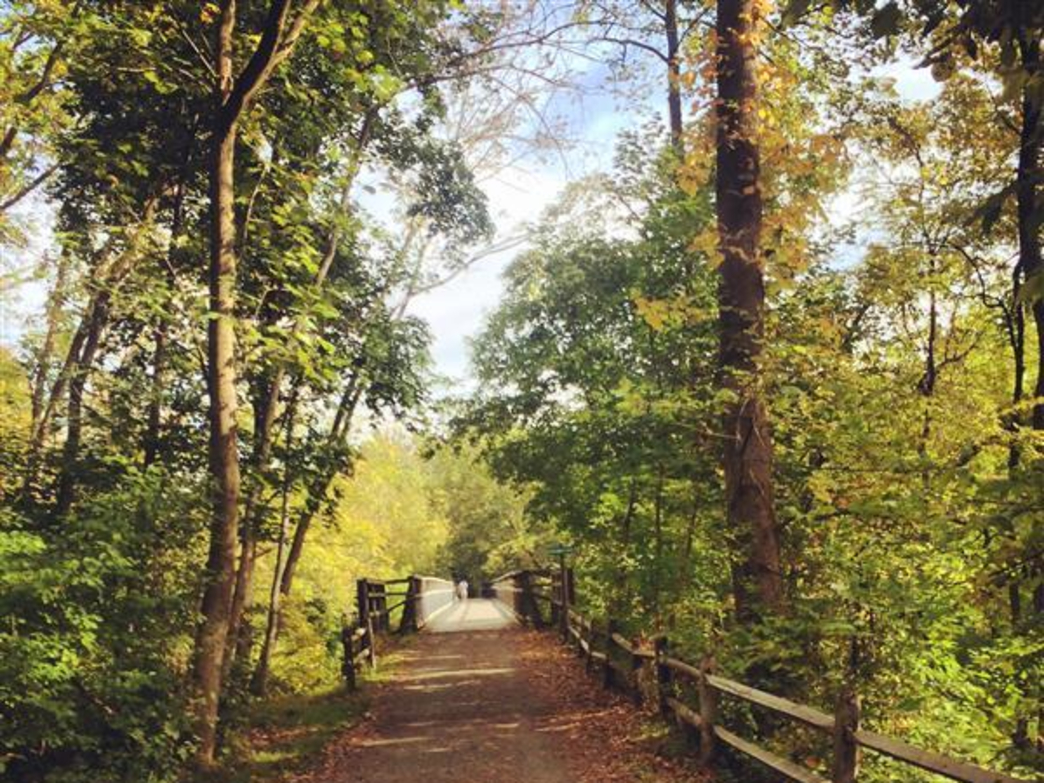 Photo credit: Josh Sutterfield
In need of a long vacation? Take a trip (or two) on the 20-mile "Perky" trail, as it affectionately referred to by locals. This vast and historic route will take you on a journey that follows the former corridor of the Perkiomen Line of the Reading Railroad. Bikers, horseback riders, walkers, and even cross-country skiers can take advantage of this scenic route that passes through wooded areas, town centers, suburban neighborhoods, and parks as it follows the Perkiomen Creek for much of the way. Want to explore the whole trail? For the full experience, you'll want to start at Route 29 in the Borough of Green Lane and take the path all the way to the end at the junction of the Schuylkill River Trail in Oaks.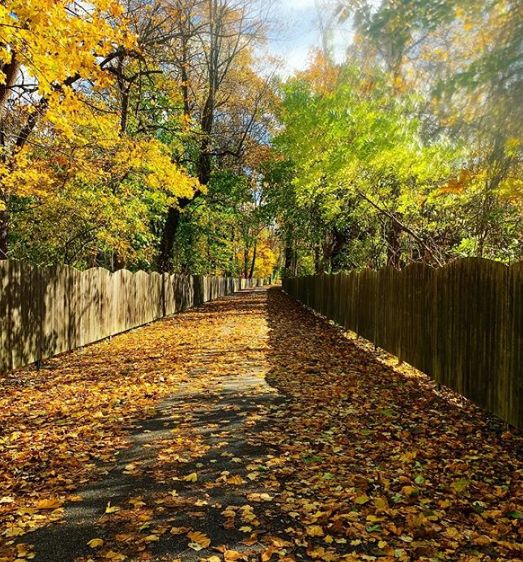 Photo credit: @brainsandbalance
For some people, vacation is all about relaxation. If you're unable to travel to a place with a tropical breeze this spring, but want to experience some serine moments away from the hustle of North West Philly, the 2.4-mile Radnor Trail is sure to be a great fit. The trail travels through wooded areas from Encke Park at Radnor-Chester Road to Sugartown Road and Route 30. With a tree canopy covering much of the route, the trail offers plenty of shade. Looking for more activities to do on your days off? Make your vacation and education too, by visiting the Wayne Art Institute, which is accessible from the trail, for a class or to view the exhibits.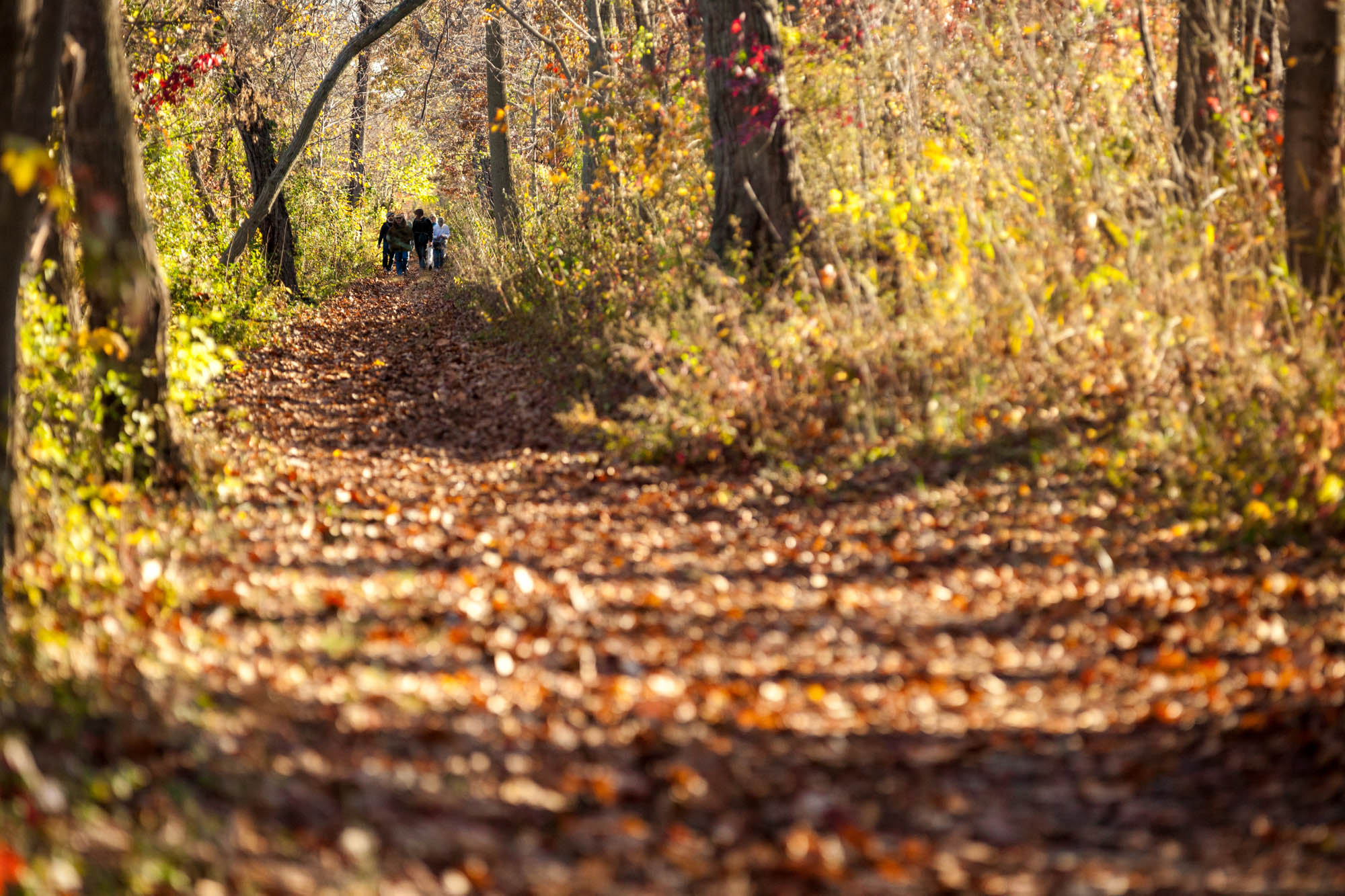 The 69-mile Delaware & Raritan Canal State Park Trail (D&R) makes for a great weekend getaway! For those of you who aren't into planning, check out a detailed staycation itinerary here! Take a journey on the 2-day "Capitol Loop." You'll start out in Trenton and head North on the trail toward Washington Crossing State Park. Enjoy a picnic lunch, or stop at one of the restaurants adjacent to the trail. Continue North to Lambertville where you'll find charming old inns and B&B's for your overnight stay. On day 2, begin in New Hope and head South on the trail, stopping for lunch on the PA side of Washington Crossing. Continue south and in Morrisville re-cross the Delaware River on the historic Calhoun Street Bridge, which takes you back to where you started.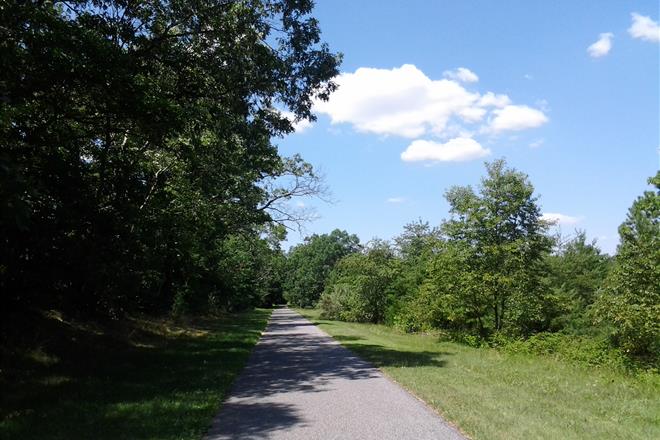 Photo credit: TrailLink
If you're into birding, the Monroe Township Bike Path is the perfect place for you! With over 6 miles of trail, the path offers a tranquil place to de-stress from your everyday woes. While you discover the beauty in bountiful trees and shrubs, you can also pass by the Glassboro Wildlife Management Area. The WMA offers over 2,000 areas of low deciduous swamp forest that is considered a good "birding by ear" destinations. And that's not all! The range of species you will encounter on your trip includes butterflies, owls, warblers, orioles, wild turkey and deer. Every day you can find something new, which will keep your coming back for more!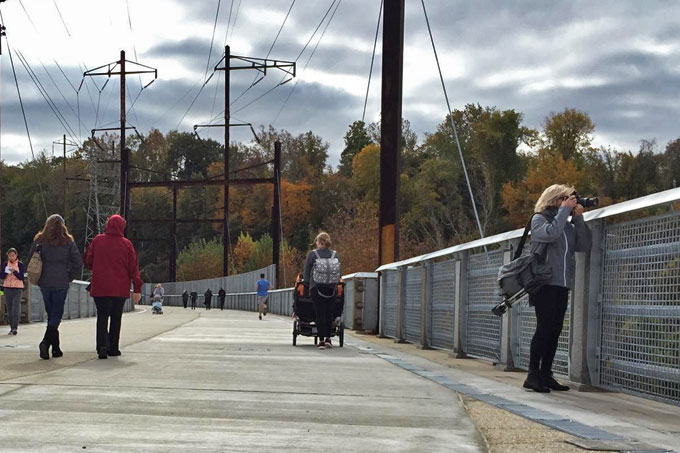 Photo credit: The Bicycle Coalition of Greater Philadelphia
If you're looking for a trail that will allow you to choose your own adventure, head on over to the Manayunk Bridge Trail. At only 0.4 miles long, this trail is short but mighty. Right off the trail, you will be immersed into the local culture of Manayunk. Make sure you block out plenty of time on your trip to explore the bars, restaurants and local shops on Main Street. Did we mention how great the view is? The trail traverses the iconic Manayunk Bridge exposing you to some of the most spectacular views of the Schuylkill River Valley. If you want to extend your trip and explore more trails #onthecircuit, no worries! The Manayunk Bridge Trail connects to the Cynwyd Heritage Trail and the immensely popular Schuylkill River Trail.
Gear up for your relaxing stay-cation, and don't forget to bring along a camera to take pictures of all the scenes and sights you see on your trip. Use the hashtag #onthecircuit to share your pictures with us! Whether you try out these trails over your spring break or just over the weekend, remember that there is always more to discover #onthecircuit!