Wrapping Up the 500-Mile Challenge
Authored By: The Circuit Trails | September 15, 2017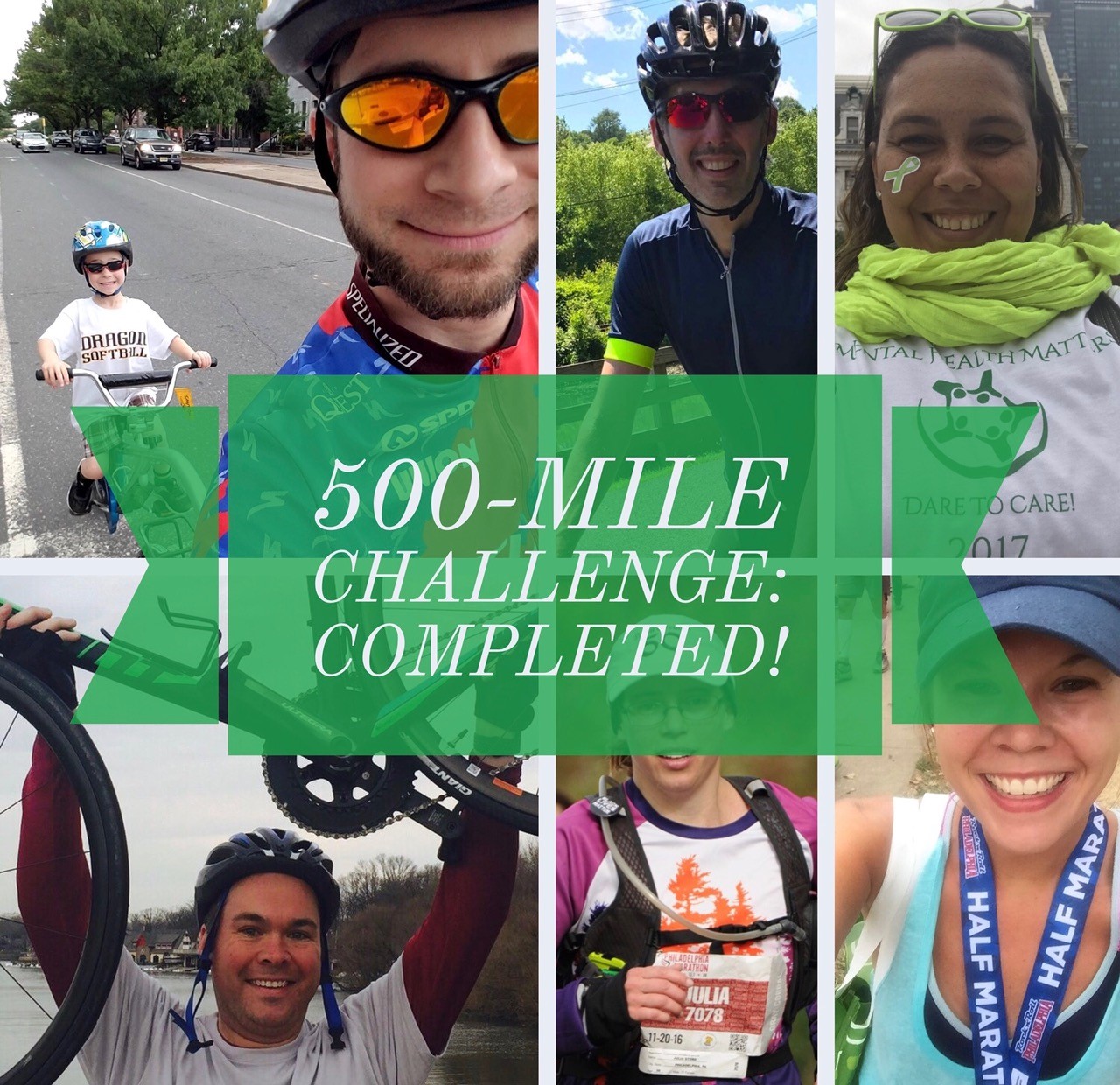 Well, trail enthusiasts—it's been five months, and the 500-Mile Challenge is complete! 162 Challengers signed up and tracked their travels, bringing the total to more than 81,000 cumulative miles logged on the trails this season! And while that may seem like a lot, that's not even counting the thousands of other passionate trail users who utilize the network each and every day for fun, commuting and more.
Over the past few months, we heard from a number of Circuit Challengers regarding all the positive feelings they had about the Challenge and the trails themselves.
From trail-user Kyle Konopka: "Since I started the Challenge, I finally got around to mountain biking on the Wissahickon Trail…and WOW! The climbs were really hard, but the flow of those trails was absolutely amazing."
From trail-user Courtney Shafer: "The Circuit Trails are important because they offer so much—places to exercise, outlets to see friendly trail-goers, and, more generally, quiet, nature-filled landscapes. I love getting away from noise, deadlines and even my electronics to just spend some time walking among the trees."
With everything that we've outlined above, it's obvious that the Challenge increased the drive and brought out the best in our region's already-passionate trail-enthusiasts.
Also, a big congratulations to Joshua S. (Lansdale, PA,) Nicole S. (Philadelphia, PA,) Sharon B. (Thorofare, NJ,) and Rick M. (Palmyra, NJ) for each winning a brand new Fuji bicycle!
Below, you'll see some photos from this year's Challenge, and be sure to check out the video from Sarah Clark Stuart, the Executive Director of the Bicycle Coalition of Greater Philadelphia and Chair of the Circuit Trails Coalition. Sarah's got a message for how you can help us reach our goal of building 500 miles of trails by 2025.