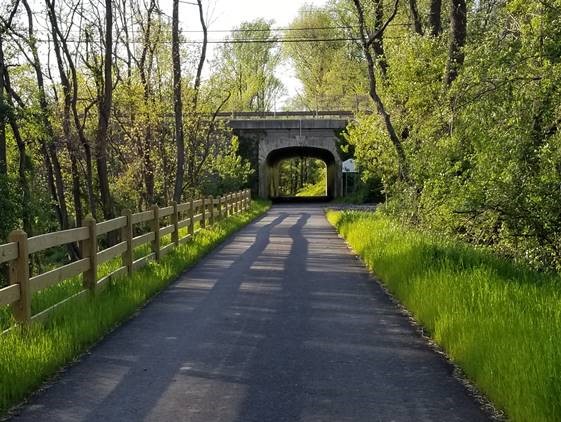 Burlington County
Burlington County is one of nine counties home to the Circuit Trails in the Great Philadelphia and South Jersey region—and it is crucial to reaching the interim goal of building 500 miles of trails in the network by 2025. The action team is focused on ensuring that the county's pipeline of priority trail projects continues moving forward. This work is extremely important for meeting the Circuit Trails' and Burlington County's goals, as there is a long list of projects and challenges are anticipated. The project list includes three within the construction and pre-construction phases: the Arney's Mount; Rancocas Greenway, from Amico to Pennington; and Delaware River Heritage Trail – 130 Bypass section. As of October 2020, the Arney's Mount Fairgrounds Connector Trail was in its final design phase; the eastern half of the Rancocas Greenway, from Smithville Park to Brendan Byrne State Forest, was having a feasibility study being wrapped up by the county; and the Delaware River Heritage Trail had additional opportunities. Furthermore, a rails-to-trails project in Florence may be under construction in 2021; there is an open space acquisition opportunity in Burlington Township; and a bicycle and pedestrian plan was adopted in Burlington City that includes completing the trail through the city.
Moving the Circuit Forward to Reach 500 Miles by 2025:
Ask County Commissioners to Prioritize the Circuit Trails:
To help move forward the Circuit Trails in Burlington County, please learn more about how to get involved below and by continuing to watch this space for updates!
Let Burlington County leaders know that the Circuit Trails are important to you by expressing your gratitude:
Explore the interactive Burlington County StoryMap: